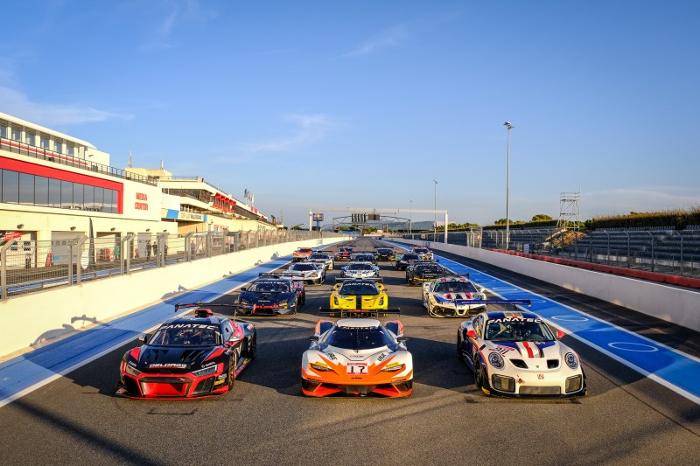 The Fanatec GT2 European Series will burst back into life at Imola, Italy, on April 1 and is set to build upon a strong debut season last year by being bigger, better and more challenging than ever.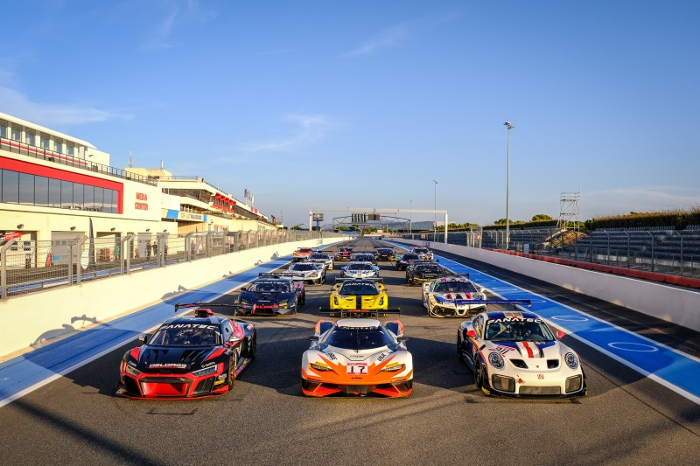 Designed to put gentlemen drivers back at the heart of modern-day GT racing, SRO's GT2 concept features high-powered supercars from some of the world's leading manufacturers competing at some of the best circuits in the sport.
This year the championship will expand to run across six rounds in five countries, with half the rounds held in support of the Fanatec GT World Challenge Europe Powered by AWS, ensuring GT2 plays a key role at some of the biggest race weekends.
Last year, 44 different drivers from 18 nations took part in the inaugural championship, with six different manufacturers filling the grid: Audi, KTM, Lamborghini, Porsche, Ferrari and Brabham. More are set to join the series' second season.
Ahead of the start of the fresh campaign, here's a look back at what marks the Fanatec GT2 European Series out as the place to race in 2022.
What is GT2?
SRO Motorsports Group has a strong history of innovation in GT racing, and back in 2018 spotted a gap in the market. While the GT3 regulations have been a runaway success since their introduction in 2005, the evolution of the category has naturally made it faster and more professional with the cars becoming thoroughbred racing machines, often entered and raced by the manufacturers themselves, which can limit opportunities for amateur drivers at the top level.
GT racing has always had amateur drivers at its heart, so GT2 has been formulated to bring gentlemen drivers back to the front of the stage, offering world-class GT cars run by professional teams, but within a more relaxed atmosphere where they can thrive.
A GT2 car features more outright power than a GT3, but is less dependent on its aerodynamics to produce the best lap times, therefore making it more friendly to race for an amateur. GT2 sits below GT3 in the SRO pyramid, giving amateurs a place to hone their skills and develop before opting to tackle the full-blooded competition of GT3.
Why choose the Fanatec GT2 European Series?
The Fanatec GT2 European Series is moulded around gentlemen drivers, offering extensive track time, a level playing field and the hospitality that comes as part and parcel of a high-level motor racing event.
Each race weekend consists of two one-hour free practice sessions, followed by two 20-minute qualifying segments, and then two 50-minute races, each with a mandatory pit stop. There is also the option to take part in additional paid testing at events, plus there is no limit on private testing outside of championship rounds.
The series offers two classes – Pro-Am and Am. Pro-Am allows an amateur (FIA Bronze-graded) driver to share with a professional (up to FIA Silver grade), giving them a chance to be coached as they race and also have the added benefit of their Pro helping with car setup and driver development. The Am class caters for either a single Bronze driver or those who wish to share a car. Both classes offer their own independent rewards, with trophies and a champion crowned in each category.
Drivers aged 40 and over are eligible to join the championship (Silver drivers aged between 30 and 39 will be accepted as GT2 Pro drivers on condition that their team-mate is aged 55 or over).
What's new for this year?
The Fanatec GT2 European Series grew strongly over its first campaign in 2021, with a total of 16 cars taking part in the season finale at Circuit Paul Ricard and new manufacturers joining the field as the year went on.
For 2022 the championship will run over six rounds rather than five, with a calendar that features four current Formula 1 Grand Prix circuits – Imola, Red Bull Ring, Spa-Francorchamps and Circuit Paul Ricard – alongside rounds at Misano and Valencia.
More and more manufacturers are adopting the GT2 regulations, with Brabham being the latest premium brand to join with its impressive BT63 GT2 Concept car. Add in Audi's R8 LMS, Porsche's 911 GT2 RS, the KTM X-Bow and Lamborghini's Super Trofeo Evo as well and you have a truly impressive field.
Also included for this year is a new category catering for cars from single-make series. The GT Cup class will allow machinery from championships such as the Porsche Carrera Cup, Lamborghini Super Trofeo or Ferrari Challenge to join the field without any need for modification. All cars will still be subject to SRO's balance of performance specification to ensure close competition across the brands. The GT Cup class will have its own awards and will crown its own champion at the end of the season. 
Where can I see it?
The Fanatec GT2 European Series offers a great stage for the sport, featuring live streaming for all six of its rounds this year via SRO's global GT World YouTube channel. The championship is also boosted by having half of its round take place in support of the Fanatec GT World Challenge Europe Powered by AWS, which boasts a global following and vast media coverage.
The Fanatec GT2 European Series will race alongside the Fanatec GT World Challenge Europe Powered by AWS at Imola, Misano and Valencia, but will also play a large role during SRO's annual Speedweek celebration at Spa-Francorchamps in July, racing the weekend before the world-famous TotalEnergies 24 Hours of Spa.
Source. SRO Motorsports Group
Comments
comments