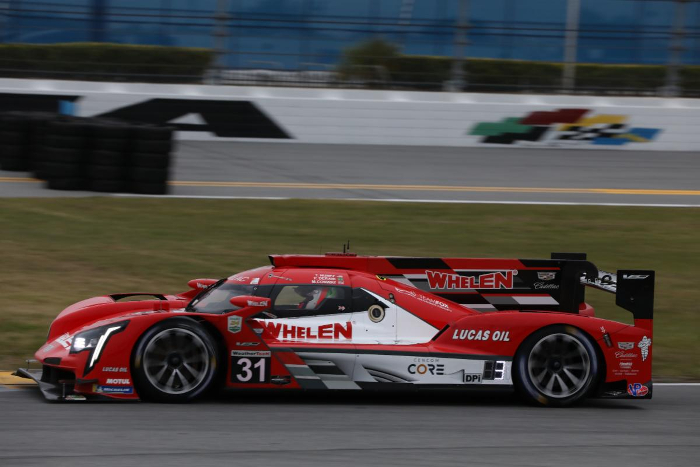 Whelen Engineering drivers Pipo Derani (Brazil), Tristan Nunez (Boynton Beach, Fla.) and Mike Conway (Great Britain) are third at the 18-hour mark of the IMSA WeatherTech SportsCar Championship Rolex 24 At Daytona.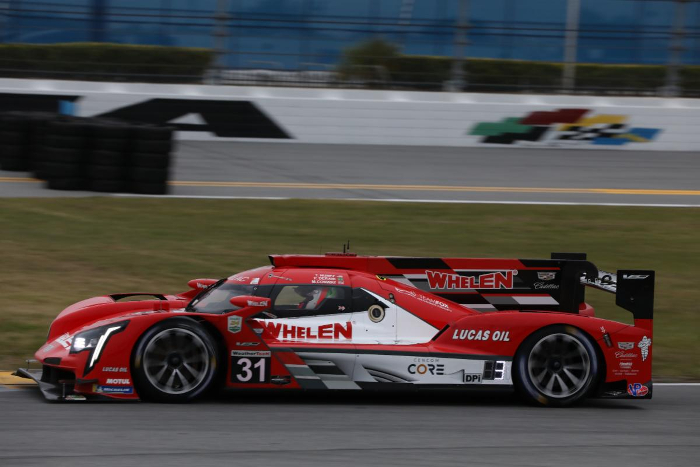 Tristan Nunez (triple stint)
"I always love that stint because you get to see the sunrise," Nunez said. "It's a beautiful time to be in the car and it's a beautiful time during this race. So, I'm glad I got to experience that one. I've really enjoyed my time in the No. 31 Whelen Engineering Cadillac. It's been a treat to be back in the top class.
"There was some aggressive racing out there. But, that's just racing nowadays. You can go through the 24-hour race and it's like a sprint race. I'm looking forward to what we can bring to the table over the last six hours.
"I think, until we get to the two-hour mark, it's going to be about trying to keep our nose clean. That's a hard thing to do in this race with this many cars. But, it's going to be essential to get to the end. I think we've got a good car to challenge for the win. I've got one more double to do so I'm going to get some rest."
Source. Kyle Chura Associates/Photo. Brian Cleary
Comments
comments