Motorsports has always been a passion for me, I've raced in Karting and now I have my own Motorsports news website, so i can help other racers convey their passion to the world!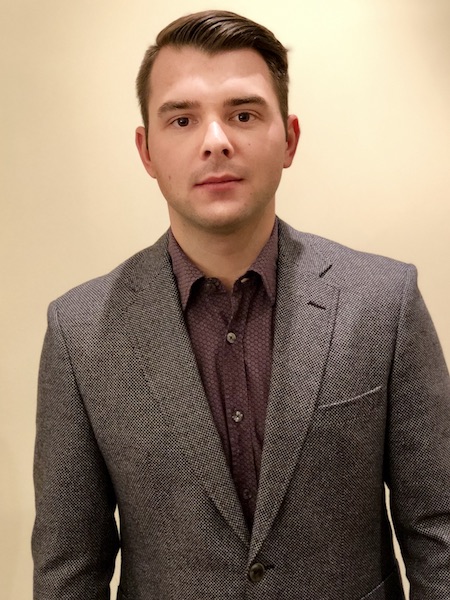 I am very pleased to have been chosen as editor in chief. Motorsports are the ultimate connection between man and machine. My passion has now become my job. As editor in chief of RNW and KNW, I look forwards to sharing my love of racing with you. The new year will bring many changes to our websites. As well as keeping you informed with the latest press releases and racing news, we will be working hard to provide our readers with a lot more original content. Consequently, this original content will take the form of articles, opinions, exclusive interviews and live coverage of events. Another change we will be bringing this year is to increase the involvement of our readers through social media participation. We will be conducting a series of polls, votes and contests throughout the year.
We want RNW and KNW to be your go to place for Motorsports news. I will be working very hard in 2018 to reach this goal. Also, we would like to take this opportunity to inform our readers that we are always opened to any suggestions concerning our work. Feel free to send us an email or leave a reply if you have any questions or comments.
I am looking forwards to providing you with great Motorsports coverage this year. Exciting changes are on their way as we start this new chapter together. Stay tuned!
Charles Côté, editor in chief
I have been a motor racing fan for many years, starting as a young child (with my older brother) at my then local circuit, Ingliston near Edinburgh, Scotland.
The first formula 1 race I attended was the infamous British GP at Brands Hatch in 1976. After this, I attended the British GP most years until the early 90s. During the 80s and 90s, I also tried to visit at least one overseas GP each season.
In the 80s I made my first trip to the Le Mans 24 hour race as both Jaguar and Ecurie Ecosse were making their return to the event. This became an annual trip until I moved abroad to work for a number of years in the US, South Africa, Ireland and Japan.
In 1993 I took a year off work to travel around Europe following the Formula 1 races, taking in a number of other other race meetings during the trip.


During the late 80s and early 90s, I was a marshall at Ingliston and Knockhill before helping a friend run a Vauxhall Nova in the Knockhill races.
While working abroad in the 90s and early 00s I attended the Canadian, US, Australian and Japanese GPs and various other US race meetings.
I have recently started visiting Le Mans again, in 2015 and 2017.
This season I plan to attend the race meetings at Knockhill and make another visit to Le Mans.
UK Editor and Photographer