PAUL DI RESTA RETURNS TO UNITED AUTOSPORTS FOR OPENING ROUND OF FIA WORLD ENDURANCE CHAMPIONSHIP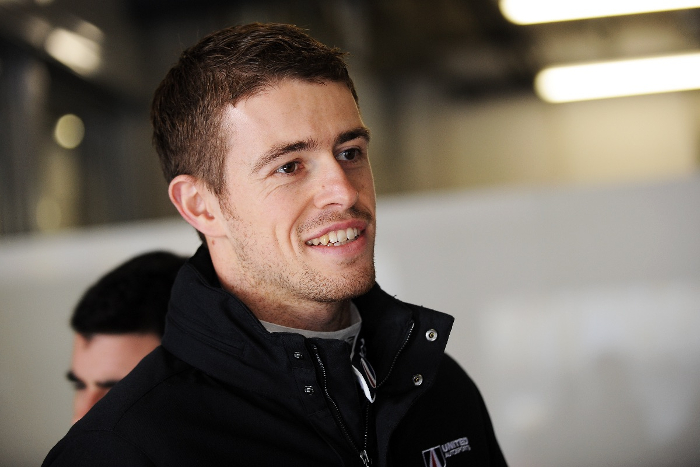 United Autosports are pleased to confirm that Paul Di Resta will return to the team for the 2022 Asian Le Mans Series and the opening round of the FIA World Endurance Championship at Sebring.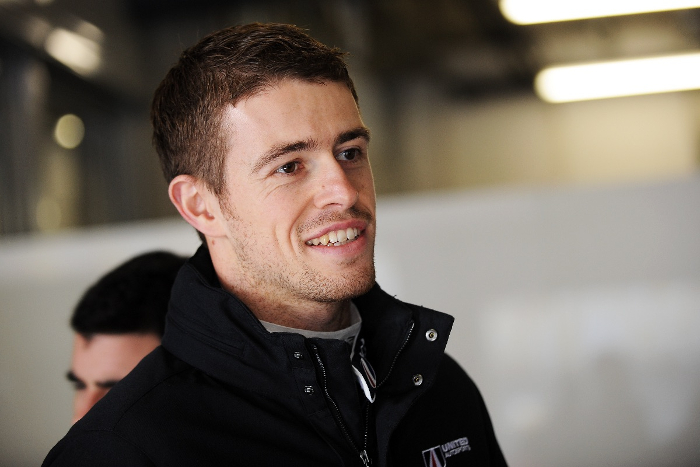 Paul will race alongside teenager Josh Pierson at Abu Dhabi, in the second of two race weekend's that make up the 2022 Asian Le Mans Series. The team will only be entering the second weekend of the Asian Le Mans Series due to Josh only turning 16 between the two weekends. Instead of entering the race in Dubai, the team will test in Abu Dhabi ahead of the second race weekend. Josh's WEC teammate, Oliver Jarvis will attend the test, but is not able to race due to prior commitments with his IMSA team. Paul previously raced in the 2018/2019 Asian Le Mans Series, winning the championship alongside Phil Hanson.
 
Paul will also stand in for Alex Lynn in the #23 Oreca 07 at the opening round of the 2022 FIA World Endurance Championship as Alex focuses on his commitments with Chip Ganassi Racing in IMSA. Paul, who will join Josh Pierson and Oliver Jarvis, will return to the WEC for the first time since last year's Le Mans 24 Hours, where he finished fourth alongside Wayne Boyd and Alex Lynn. Paul contested a full season of the FIA WEC in 2019/2020 with the team, a championship United Autosports ended up winning at the end of the season. 
 
The Abu Dhabi Asian Le Mans Series race weekend will be held at Yas Marina Circuit on 18-20 February, while the 1000 Miles of Sebring WEC race will be held on 17-18 March.
Paul Di Resta
"It will be good to get back in the car and back with United Autosports. I've not been in a car since Le Mans last year. I'll be back racing in the Asian Le Mans Series too, which I have good memories of from our championship winning year in 2018/2019. The key thing is racing alongside Josh. He's had a good few months preparing himself for the WEC so Abu Dhabi will be important for him. It'll be nice to be back racing in Abu Dhabi and then in Sebring again for the opening round of WEC. I'll be taking up my duties with Peugeot later in the year, but I think LMP2 is looking really good this year in a very special championship. Its something to look forward to alongside Olly and Josh. We will be looking to maximise what we can in an ultra-competitive championship. Thanks to Zak, Richard and everyone for the opportunity. I'm looking forward to being back with the team."
Zak Brown
"Paul was an integral part of the team during our fantastic 2020 season so to have him back racing with us is brilliant. He knows the car and the team so will settle into his role well in Abu Dhabi and Sebring."
Richard Dean
"I can't think of a better stand in for the Sebring race than Paul. He has delivered for the team time and time again and will be a great driver for Josh to learn from. Thank you to Peugeot for allowing him to return to race with us. We are looking forward to getting on track in Abu Dhabi as well with Josh and Paul for the Asian Le Mans Series. Our aim is to get Josh comfortable in the car ahead of the full season of WEC as well as hopefully winning some races."
Source. United Autosports
Comments
comments