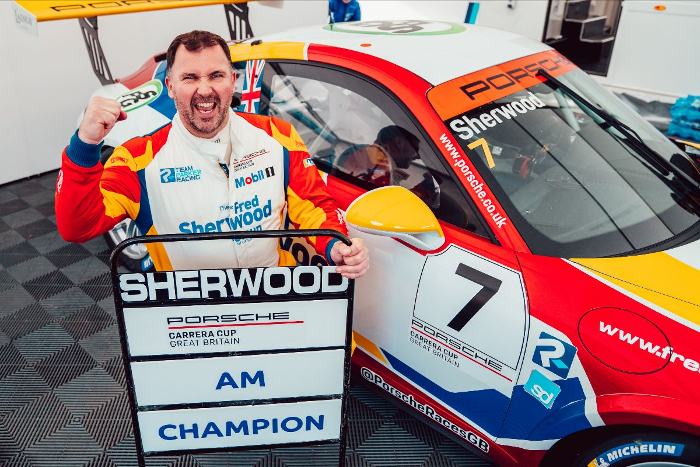 After claiming his record-breaking third-straight Am title in the Porsche Carrera Cup GB, Team Parker Racing is delighted to welcome Justin Sherwood back for the 2022 campaign as he aims to continue his impressive run.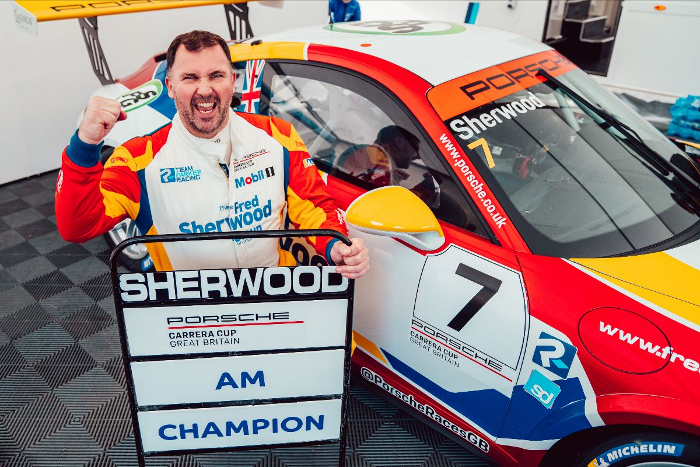 Not only has he secured the championship in 2019, '20, and '21, Justin also claimed the Carrera Cup's Pro-Am 1 (now Pro-Am) title at the first attempt, in 2014, and was crowned champion in the Porsche GT3 Cup Challenge GB, a series for previous models of 911 GT3 Cup cars, in 2013.
In his seven years of racing in the Porsche Carrera Cup GB, Justin has taken part in 112 contests, securing an impressive 30 victories. In that time he has a remarkable podium finishing rate of 68.75%, claiming four championship titles in the process.
The 48-year-old has enjoyed success in both halves of his racing career, helping Team Great Britain take victory in the 1998 EFDA Nations Cup at Zandvoort, in Formula Vauxhall / Opel Lotus series machines as well as competing in the British Formula 3 Championship.
After almost a decade away from motorsport, Justin returned to the Porsche GT3 Cup Challenge GB in 2012, finishing third, followed up with the title a year later, and then started his impressive run in the Carrera Cup with Team Parker Racing, which continues to this date.
The 2022 Porsche Carrera Cup GB season gets underway at Donington Park over the weekend of April 23/24, before taking in 16 races at eight circuits across the United Kingdom.
2022 Porsche Carrera Cup GB calendar
23 / 24 April – Donington Park – Rounds 1 & 2 
14 / 15 May – Brands Hatch (Indy) – Rounds 3 & 4      
11 / 12 June – Oulton Park – Rounds 5 & 6        
30 / 31 July – Knockhill – Rounds 7 & 8
13 / 14 August – Snetterton – Rounds 9 & 10
27 / 28 August – Thruxton – Rounds 11 & 12
24 / 25 September – Silverstone (National) – Rounds 13 & 14           
8 / 9 October – Brands Hatch (GP) – Rounds 15 & 16
Justin Sherwood
"It will be an interesting experience as we get to grips with the new 992-style 911 GT3 Cup car this season. It's a fresh start for everyone so it should be tough, but fun out on track.
 
"I've only had a handful of laps in the car when Porsche brought it to a test day at Silverstone. It looks like a great bit of kit and Team Parker Racing ran it in the Porsche Supercup last year, so they will be on top of it straight away and I have no doubt that we can hit the ground running.
 
"It's great to be back with Team Parker Racing once more. I've known Stuart and the team for a long while and it remains a great atmosphere with a strong work ethic and we have lots of fun, so it is an enjoyable environment in which to go motor racing."
Source. Torque
Comments
comments