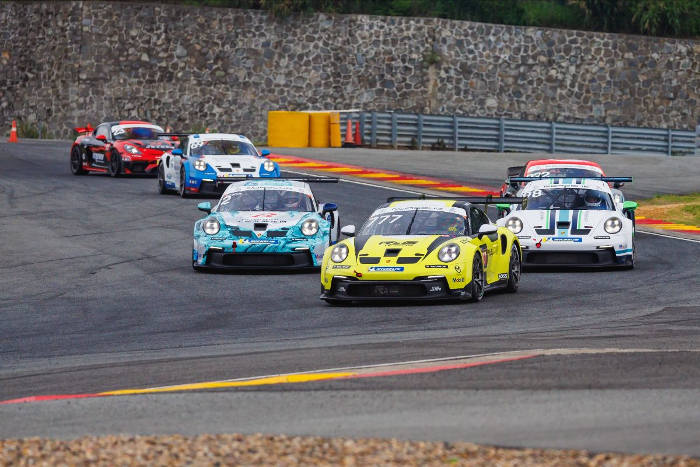 Porsche Sports Cup China got its fifth season underway last weekend at Ningbo International Circuit, with Porsche enthusiasts from all over China gathering for the first event of the campaign.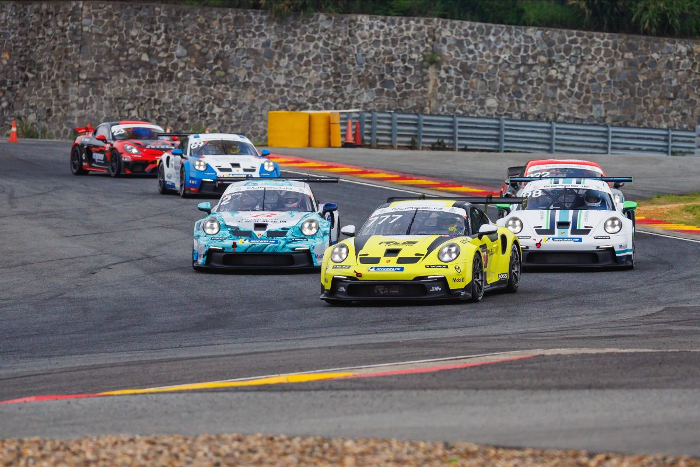 The fifth edition of the series, which debuted in 2019 and is still set to visit Tianjin, Zhuhai and Shanghai this year, coincides with the 20th anniversary of the Porsche Carrera Cup Asia and the 75 Years of Porsche, making it a year full of milestones and celebrations.
Porsche customers assembled in Ningbo for a weekend of programmes catering to drivers of all skill level and experience. Participants took on the range of track activities, with Introduction to Race Track, Porsche Parade and Driver's Competition all proving popular once again.
Three Porsche dealers and five teams, also taking part in the Porsche Carrera Cup Asia, competed in the Porsche Sprint Challenge China. The bronze driver-focused series is one of several platforms offered by Porsche Motorsport Asia Pacific, along with Porsche Carrera Cup Asia, Porsche Sprint Trophy Thailand and GT Trackday.
R&B Racing's Ruoyu Yang took pole position and victory in both races with two commanding drives in the #777 Porsche 911 GT3 Cup. Shanghai Pudong & Waigaoqiao 69 Racing's Jeffrey Zee and Shanghai Yongda 69 Racing's Ke Yang also stepped onto the podium in Race 1, before BD Group's David Szu and Zee completed the top-three later on Sunday.
In the GT4 class, Jia Li secured the win in Race 1 for SilverRocket Racing, ahead of Climax Racing's Yuanlin Yu. That result was reversed in Race 2, with Michael Wu joining the pair on the podium for BD Group.
Porsche Sports Cup China returns for another weekend of action at V1 Tianjin International Circuit on 8-9 July.
Sky Qiao, Vice President Marketing Porsche China: "What a great weekend in Ningbo! Every Porsche is at home on the race track, and it was fantastic to have so many of our customers competing and joining us with their cars. At Porsche, we, along with our customers, are driven by dreams. And for many of our customers, that dream begins on the race track. We are already excited for the next Sports Cup event in Tianjin in July, and we also look forward to bringing more exciting products and experiences to our customers to help them realise their dreams."
 
Alexandre Gibot, Managing Director Porsche Motorsport Asia Pacific Ltd.: "It was a great turnout in Ningbo and amazing to have so many Porsche enthusiasts gathering for the event. We really enjoy bringing these exciting platforms to our customers, and to also provide our industry leading trackside service, with support engineers and a parts supply at each round of the Porsche Sprint Challenge China. We are also very pleased to see several of our customers this past weekend also racing with us on other levels of the Porsche Motorsport Asia Pacific pyramid – this shows our products and platforms remain attractive and accessible."
Source. Pole/Photo. Porsche Sports Club China
Comments
comments