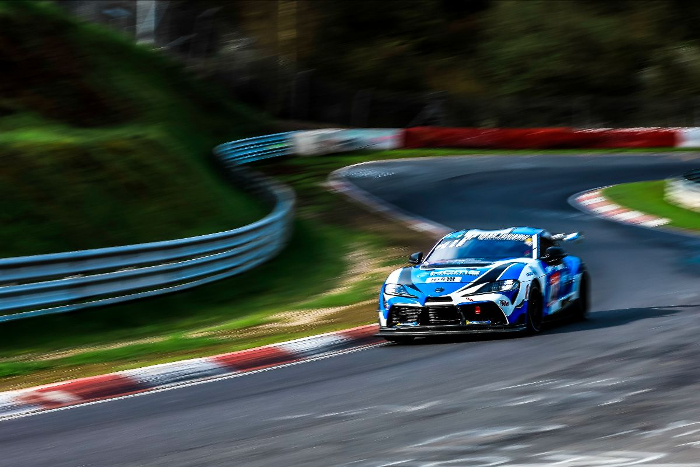 KC Motorgroup Ltd. (KCMG) is looking to continue the strong form it has shown in the opening rounds of the Nürburgring Langstrecken Serie (NLS) as the team finishes its preparation for this weekend's ADAC TotalEnergies 24h Nürburgring.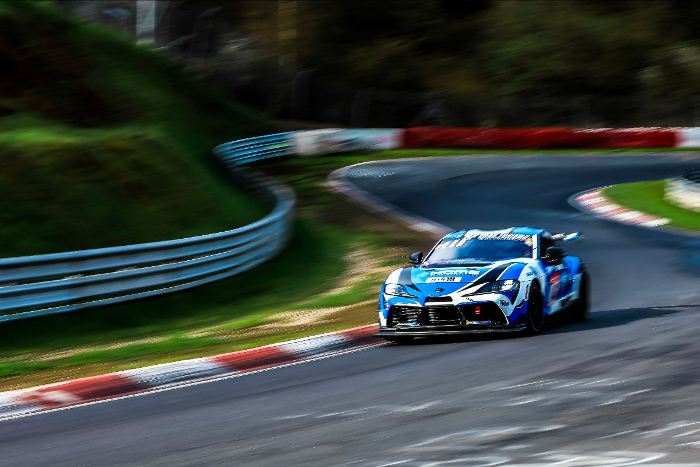 The Hong Kong-based squad had a perfect event last month in the ADAC 24h Nürburgring Qualifiers, with Josh Burdon and Edoardo Liberati taking victory in both races. The duo will be joined by Estonian racer Martin Rump for the 24 Hours, with the team looking to take victory in the SP10 class.
 
Racing for the first time in the Toyota GR Supra GT4 EVO in 2023, KCMG has quickly gotten up to speed with the new machinery, as proven by their form in NLS, which has seen them take two poles and a victory in the opening three rounds on the fearsome Nordschleife.
 
2023 will be KCMG's fifth time running at the gruelling 24-hour event and first in the SP10 class, following four years racing GT3 machinery. The 25.3-kilometre circuit, nicknamed 'Green Hell', provides a unique challenge to both teams and drivers, with the threat of adverse weather conditions never too far away.
 
Qualifying takes place on Thursday and Friday, with the race getting underway at 16:00 local time on Saturday 20 May.
EDOARDO LIBERATI
"Finally the big race has arrived! We head into this weekend with good feelings and confidence that we can be very strong. KCMG has been working extremely hard on this project and we have all the ingredients to perform well. We know how challenging this event can be, but we feel ready to face anything."
MARTIN RUMP
"We've all been waiting for this weekend and the huge challenge of the Green Hell. We're looking forward to putting all the pieces together that we've been working so hard on, and will aim to execute our plan calmly and professionally as a team."
JOSH BURDON
"I'm very excited for the Nürburgring 24 Hours. Collectively we have been pushing to learn and develop the new Toyota GR Supra GT4 EVO and I'm very proud of the progress the whole squad has made. We know it's going to be a difficult race but I have full confidence in the team and we're looking forward to the fight."
MATT HOWSON TEAM MANAGER
"After a strong run of results at the Nordschleife, including three class victories, we're heading into the Nürburgring 24 Hours confident of challenging for victory. The Toyota GR Supra GT4 EVO has been improving with every outing and our drivers have been performing at the highest level. We're expecting changeable weather conditions, so strategy and tyre choice will be key, and ultimately you need to have some luck as well, but with KCMG's experience at the Nürburgring and determination to win, we're prepared for one of the biggest challenges in endurance racing!"
PAUL IP KCMG FOUNDER
"It's almost time for the main event and we're all really excited to see the team take on the Nürburgring 24 Hours for the first time in the SP10 category. The Toyota GR Supra GT4 EVO has been really strong all year and the crew has got to grips with it very quickly. The NLS season so far and the ADAC 24h Nürburgring Qualifiers have been extremely encouraging and I believe we have a great chance to take victory this weekend. Good luck to the team!"
Source. KCMG/Photo. Swoosh Communications
Comments
comments