Carlin signs Nikita Troitskiy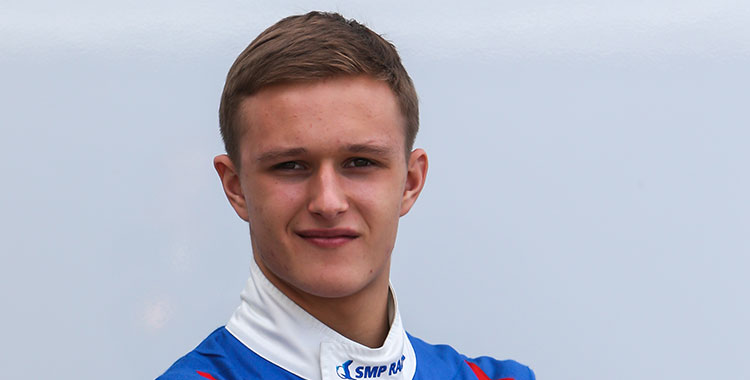 Following a successful EuroFormula Open season, Nikita Troitskiy now switches to the FIA Formula 3 European Championship. The 18-year-old will contest the 2018 season for the British Team Carlin.
When the 2017 season was over, Nikita Troitskiy had nine podiums, two pole positions and four fastest race laps on his tally. This meant second position in the EuroFormula Open Drivers' Championship. With this result he also outperformed his new Carlin team-mate Devlin DeFrancesco who finished third in the championship. And in the rookie ranking, the Russian who was born in Finland, raised in St Petersburg and has been racing single-seaters since 2015 even clinched the title.
For his next step on the motor-racing ladder Troitskiy now joined Team Carlin that won the 2017 FIA Formula 3 European Drivers' Championship courtesy of Lando Norris. "It's nice to be a part of such a strong team as Carlin for the 2018 season. The team spirit at Carlin is outstanding and every team-member does its job perfectly. Therefore, I'm looking forward to racing for them," said the Russian. "I will do my best to give the team great results, in 2018."
"It is with great pleasure that we welcome Nikita to our team," Team Principal Trevor Carlin added. "Nikita is a driver who we have competed against in the past and we watched the championships he has raced in with interest. He is a very dedicated and determined driver and will be a fantastic addition to our FIA Formula 3 European Championship team. We have a great line-up for the 2018 season so we're looking forward to the season beginning at Pau in May."
Troitskiy will be teamed-up at Carlin with Indian Jehan Daruvala, Canada's Devlin DeFrancesco, Frenchman Sacha Fenestraz and Austria's Ferdinand Habsburg.
Source: http://www.fiaf3europe.com/
Comments
comments