Bourdais' triumphant return is a story to celebrate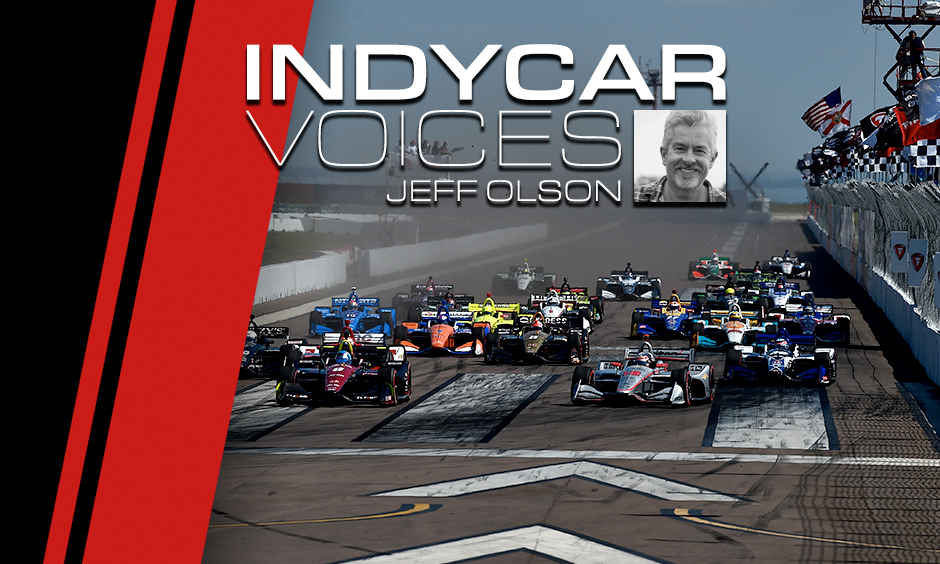 By
Jeff Olson
| Published:
Mar 14, 2018
Ten months ago, Sebastien Bourdais hobbled into the media center at Indianapolis Motor Speedway on crutches and faced the bright lights and stark questions of a press conference. Eight days before, he'd undergone delicate surgery to repair shattered bones in his hip and pelvis.
The press conference had a purpose. He wanted everyone to know that he would return, and he would return before the end of the 2017 Verizon IndyCar Series season.
"If I didn't feel like there was something to fight for, I wouldn't be here right now," Bourdais said then. "I probably wouldn't care about coming back before the end of the season. It's definitely something I felt needed to be done."
His statement was clear and direct, as is every statement from Bourdais. He was coming back, he was not giving up, and an injury that would've ended the career of almost any other 38-year-old racer was not going to end his.
Fourteen weeks after that press conference, Bourdais stood in the entryway of the media center at Gateway Motorsports Park and answered more questions. He was back. After an unbelievably short rehab. At an oval. Why?
"You always have to prove yourself – or reprove yourself – in racing," Bourdais said at the time. "There's no doubt about that. Because those questions are going to be in people's minds and everything, I just wanted to make sure that was taken care of. We can go back to work and not worry about it."
On Sunday, as Bourdais completed a triumphant burnout following his unexpected victory in the Firestone Grand Prix of St. Petersburg, the emotion of all of it – the injury, the pain, the comeback, the determination and the possibilities of it all – was heard in a cracking voice over the radio. He had done it, and he wasn't done doing it.
This is what we admire about racers. What average people think is risky or nutty or impossible is considered normal by racers. The best among them go beyond the typical. They push themselves to do what most of us consider unattainable. But to them, it's far less spectacular than that. It's just life.  
"I don't know my life any other way," Bourdais said Sunday after winning in the No. 18 Team SealMaster Honda. "I'm 39, and I'm aging, and everybody is starting to make me feel old, especially those kids when they start to be on pole at whatever, 20, like I was when I first came. At the end of the day, this is my life. This is what I want to be doing, and as long as I'm competitive, this is what I'll be doing."
He's profound at his craft – among the best ever – and he's carrying on for a reason. He's put together the group he wants; he came to Dale Coyne after the 2016 season with a plan that would put his favorite engineers, Craig Hampson and Olivier Boisson, together on his stand. This was his idea, and it worked. They won the 2017 opener at St. Pete, finished second at Long Beach and continued to lead the championship standings three races into the season. They were lightning fast at Indianapolis, too, before the crash interrupted it. That's when conviction took over.
Great racers don't get lucky. They put themselves in position to take advantage of the unexpected. They create their own luck. When Alexander Rossi and Robert Wickens collided while battling for the lead with two laps remaining in Sunday's season opener, Bourdais was right where he needed to be. Right where he wanted to be.
Same goes for the rest of his season. This is where he was a year ago, triumphantly celebrating something he'd carefully planned. And now he's added friends and co-owners of his previous team, Jimmy Vasser and James "Sulli" Sullivan, to the mix with Coyne.
It's still carefully planned, and it still has enormous potential, but the real story is its leader. His passion and his perseverance drive it. What he considers life – what he wants to be doing – is a fascinating story.
It's a story we can all get behind.
Source: https://www.indycar.com
Comments
comments