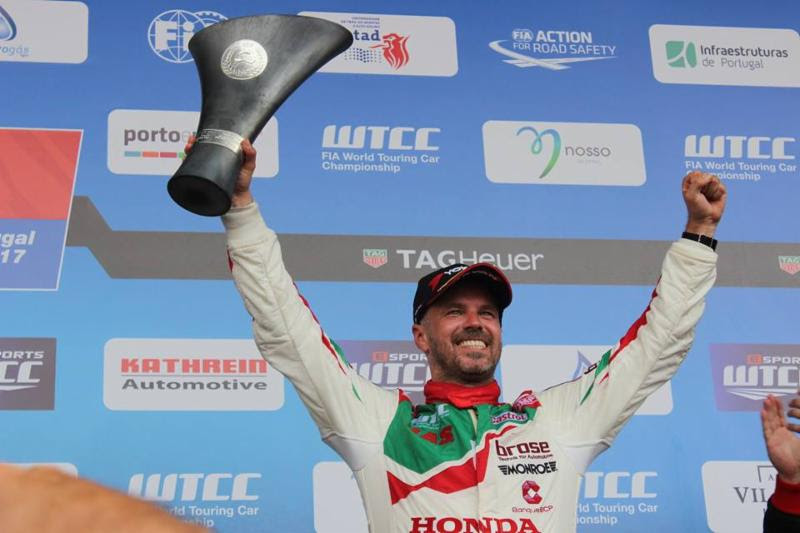 Tiago Monteiro has been voted "Driver of the Year" by the official press that accompanies the FIA WTCC World Touring Car Championship across the globe.
The Portuguese driver, who saw his hopes of title success reduced to zero following a serious accident in Barcelona testing, finally saw his efforts rewarded by this honorary distinction.
Tiago was thrilled when he learned of the news. "I am happy to receive this trophy. Of course, I would have liked to win the championship, but I am very thankful of the fact that journalists recognized my work despite my consecutive absences. It is these kinds of small details that keep me moving forward and focusing on my recovery," said Tiago. "Many thanks to those who have validated my work with this award!"
The best driver of the year was elected by 50 journalists from 18 different countries.
Comments
comments