Nascar Pinty's for Olivier Bédard ?!?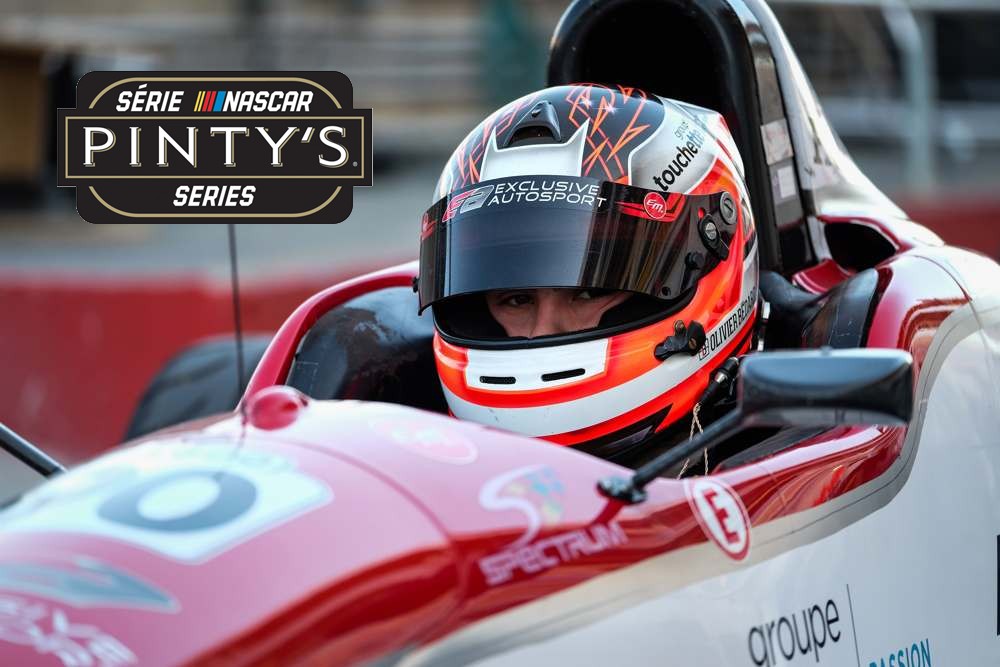 The young Canadian talent has been rumored to be in negotiations for a drive in the toughest and most competitive NASCAR series in Canada.
Olivier has been topping the time sheets and the podiums for a long time but he has really put every aspect of his racing know-how together this past and present racing season in what is up to date a nearly perfect season.
Last season, he won the Micra Cup Championship by 122 points over his closest rival racking up an impressive 9 out of 12 pole positions.
For the 2019 season, he started off driving double duty for the Micra Cup and the F1600 Championship. Winning 3 Micra Cup races with 3 pole positions but ultimately getting a 30-second penalty for jumping the start of the 1st race in Calabogie at which point he decided to focus on the F1600 championship for Exclusive Autosport.
In both the Quebec and Ontario Championships, Olivier Bédard has won 15 races and two 2nd places, which places his Exclusive Autosport backed ride firmly in the lead in both series.
Back to his opportunity to run in the NASCAR Pinty's series for the GP3R. Olivier has got a deal in place with a top level team for the only street race in Quebec on the calendar and a race where he could shine and show that he has his place in NASCAR. Though he needs more funding to let him fully profit from this deal it would be a great opportunity for sponsors to hop into what could be a great race for Bédard. 
More details to come soon…
---
Selon certaines rumeurs le jeune talent canadien serait en train de négocier pour un volant dans la série Nascar la plus difficile et la plus compétitive au Canada.
Olivier est depuis longtemps en tête des temps de pistes et des podiums. Il a  mis tous les aspects de ses connaissances de course ensemble, des  saisons passées et présente pour en arriver à une saison presque parfaite.
La dernière saison il a remporté le titre de la Coupe Micra par 122 points contre son plus proche rival, remportant une impressionnante 9 pole positions sur 12.
Pour la saison 2019  il a commencé à conduire deux fois pour la Coupe Micra et le Championnat F1600. Gagnant de trois courses de la Coupe Micra avec trois pole positions, mais finalement une pénalité de 30 secondes pour avoir sauté le départ de la première course à Calabogie. Suite à cette penalitée il a décidé de se concentrer sur le championnat F1600 pour Exclusive Autosport.
Aux Championnats de Québec et d'Ontario Olivier Bédard a remporté 15 courses et deux deuxièmes places, ce qui  le place fermement en tête des deux séries.
Il à de nouveau la chance de courir dans la série Nascar Pinty pour le GP3R. Olivier aurait une entente avec une équipe de haut niveau pour la seule course de rue au Québec du calendrier et une course dans laquelle il pourrait briller et montrer qu'il a sa place au Nascar. Bien qu'il ait besoin de plus de fond pour le laisser profiter pleinement de cette entente, se serait une excellente occasion pour les sponsors de se lancer dans ce qui pourrait être une belle course pour Bédard.
Plus de détails à venir bientôt …
Comments
comments