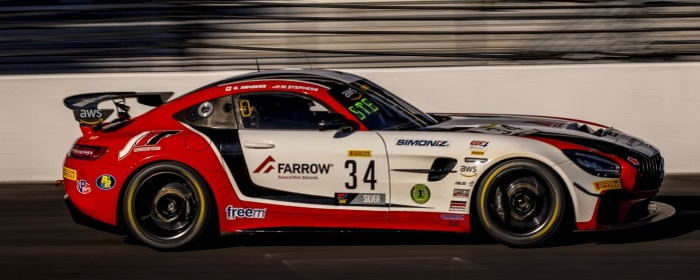 JMF Motorsports is excited to announce that Michai Stephens and Jesse Webb will be teaming up to drive the #34 JMF Motorsports / Conquest Racing Mercedes-AMG GT4 for the 2023 SRO America GT4 Championship.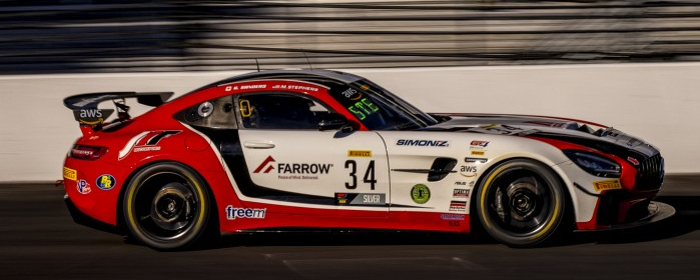 Michai Stephens enters his 3rd season of SRO GT4 competition with JMF Motorsports and will be joined by 18 year-old Canadian Jesse Webb, from Port Coquitlam, British Columbia. Jesse joins Michai for the entire season, competing in the SRO GT4 America Championship in the Silver class.
Jesse started his career in karting and quickly moved up to see success in Nissan Sentra Cup as well as a highly ranked stock car racing series in British Columbia.
"It is an honour to be part of the JMF Motorsports family," said Jesse. "Mr. Farrow [owner of JMF Motorsports] is really committed to supporting young drivers, and I would love to reward him, and the team, with some great results and, ideally, a Championship title!" He also added, "It is a privilege to work with a talent like Michai, and it will really help me navigate my way through the early days of competing in this fantastic series and set us up for success."
"I am proud to be back with JMF Motorsports and Conquest Racing to fight for the overall championship in 2023," said Michai. "Having Jesse join me is fantastic news! We have tested together several times and, not only is he fast, but we also have great chemistry."
John Farrow said, "It was really an easy decision to have Michai back for this year, as he is such a natural talent and a proven race winner with us. Jesse also comes to us with a successful background in Canadian motorsport and a lot of potential. It is going to be an exciting year for us!"
Source. JMF Motorsports
Comments
comments