Penske likes long-term prospects with his three drivers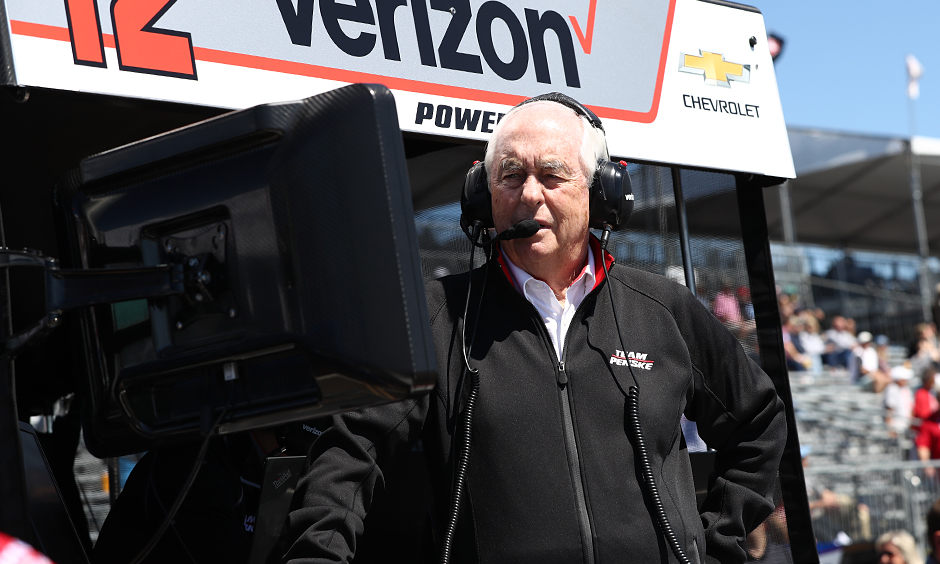 By
Brant James
| Published:
Mar 13, 2018
ST. PETERSBURG, Florida – Roger Penske has built empires in business and racing by identifying and exploiting opportunity. He likes his portfolio right now in the Verizon IndyCar Series.
Penske's three- car team – down from four last season with Helio Castroneves relocated to Team Penske's sports car operation other than the two Indianapolis races in May – brandishes three drivers who have won championships in the last four seasons.
Will Power, the 2014 champion and a 32-time winner, is 37 years old. Simon Pagenaud, 33, captured the 2016 title and has 11 career wins. At 27, Josef Newgarden is the youngest of the trio but already has the 2017 championship and seven wins under his belt.
Each is in a different stage of the sweet spot of his career, but all would seem to be in position to continue contributing to the unparalleled success that Team Penske has achieved in its Indy car history that reaches back 50 years and includes 15 season championships, 16 Indianapolis 500 triumphs and 197 race wins.
The plan has come to fruition for the team's near future.
Power joined Team Penske in 2009 as a replacement during Castroneves' trial for federal income tax evasion (for which he was acquitted and missed one race). Power performed so well – a win and two poles in a part-time role – that he was retained full time for 2010 and has rewarded Penske as a yearly contender. A fourth car was added for Pagenaud in 2015, who repaid his boss with a championship the next year. Newgarden replaced Juan Pablo Montoya last season and provided immediate dividends with the title, not to mention the upside of being on the early side of what most consider the prime years for a driver.
"I would say, to have three champions driving this year in the series is amazing," Penske told a select group of media Saturday. "But we've invested in these guys over time. I remember when Will came on board. Simon was available and Gil (de Ferran, the retired two-time champion for Penske) gave us a real good reading on Pagenaud and, to me, it took a year to get him in gear. Newgarden, we all knew he was coming up and it was a perfect time to pick him.
"But I see the age in our favor, I see the experience and these guys are hungry. They do a great job for us both on the track and commercially. The three of them are the best you can have."
The environment within the team breeds competition. Newgarden conceded "it's difficult" at times to manage the individual dynamics that determine team success. The premise was tested last summer at Gateway Motorsports Park when Pagenaud was angered by an aggressive pass for the lead by Newgarden, but the pair reconciled.
"When it comes to racing on the track and trying to get it done, we're going to race each other hard," Newgarden said. "It's just how it's going to be. Roger and Tim (Cindric, team president) allow us to do that as long as we take care of each other on the racetrack."
The only deficit in the collective resume of Penske's current full-time lineup is that none has won the Indianapolis 500, the race the owner covets above all others. Castroneves will enter the race on May 27 in a fourth car, seeking his record-tying fourth victory. He will also contest the INDYCAR Grand Prix on the Indianapolis Motor Speedway road course on May 12.
Penske's ability to stay nimble in a fluid driver market often necessitates unemotional business decisions. He replaced Montoya a season after the Colombian won the Indianapolis 500 and took the championship lead into the final race before succumbing to Scott Dixon. Castroneves has driven Indy cars for Penske since 2000, but was asked to move to the new sports car operation as Penske downsized from four to three cars in the Verizon IndyCar Series.
"Helio wasn't leaving the team and, to me, just like Rick Mears back when he decided to step back (in 1992)," Penske said, "he can't do much more than win the Indy 500 a fourth time. That should be his 100 percent goal. And we're going to give him all the best tools. He gets to run there.
"Then, of course, one of the things he can look at here now for the next three years is the standpoint of the sports car program, and for him it's a great way to stay in the sport he wants from a compensation standpoint. It's good for him. And at the end of the day, we needed to back up to three cars because we were trying to run four and run them the way we wanted to. We didn't maybe have the capital to do it properly and we were taking some of those people, from the INDYCAR side, some of our best people, and putting them over on the sports car program.
"So it was a rebalancing of our talent and also looking at the economics and what's reasonable."
Newgarden finished seventh, Power 10th and Pagenaud 13th in Sunday's Firestone Grand Prix of St. Petersburg that opened the 2018 season. It marked the first St. Pete race since 2005 that a Team Penske driver did not finish on the podium.
Team Penske looks to rebound in the next Verizon IndyCar Series race, the Phoenix Grand Prix at ISM Raceway on Saturday, April 7. Live coverage begins at 9 p.m. ET on NBCSN and the Advance Auto Parts INDYCAR Radio Network.
Source: https://www.indycar.com
Comments
comments