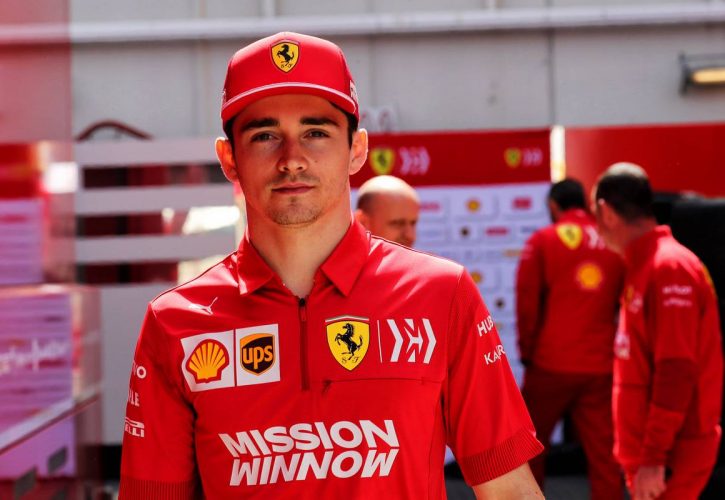 Ferrari's Charles Leclerc says his team's shortfall in championship points relative to Mercedes isn't a fair reflection of the Scuderia's performance level.
Ferrari heads into the Spanish Grand Prix weekend 74 points behind its arch rival in the Constructors' standings, a deficit the Italian outfit owes to Mercedes' flawless execution since the start of the season and to its own inability to extract the most of its SF90 package, not to mention Leclerc's blunder in qualifying in Baku.
"I don't think it is as bad as the championship looks," Leclerc said.
"We have had opportunities, once I did a mistake, on the other one we had an issue that cost us a better result.
"I think overall the performance is there, we just need to try and put everything together, in most of the occasions to be using our full potential.
"I don't think there has been a drop in performance from Barcelona until now.
"I think the only weakness at the moment is we need to try and understand the car a bit more and in which optimal conditions it works and try and put it there as much as we can."
Ferrari was seen as being in a class of its own during pre-season testing, but while its 2019 contender undeniably had the edge in Barcelona, Leclerc denied its advantage over Mercedes W10 was significant.
"I think Mercedes were not that far [behind] even in testing in Barcelona," added the Monegasque.
"The last day [was] the only day where they actually pushed a little bit and in the last laps they did a very similar lap time to ours.
"So I don't think they were ever very far away, and we don't even know how much they pushed in the last day of testing. It's not right to say that we were a lot for ahead after testing."
If it is to remain on target for the title this season, Ferrari cannot afford to spoil its chances in Spain where Leclerc is banking on a new spec-2 engine and updates to turnaround the Scdueria's fortunes.
"Hopefully the improvements we've brought here put us a step forward and then we'll see for the rest of the season.
"Normally Barcelona is quite representative track for the performance of the car so hopefully we're strong here."
Comments
comments