Jeb Burton Lands Martinsville Truck Ride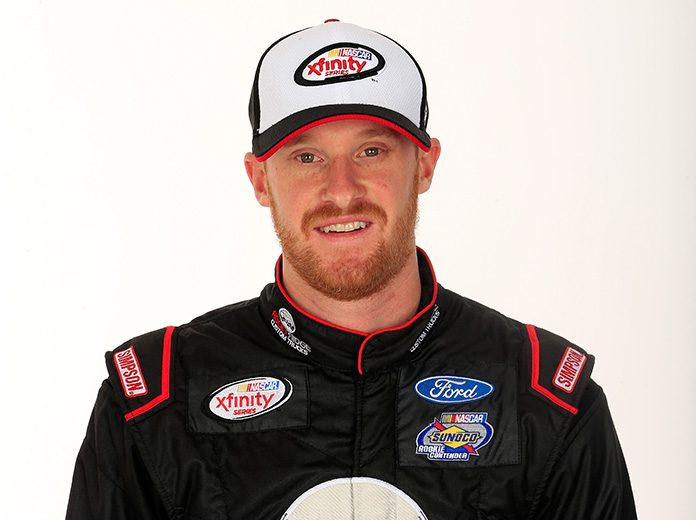 Jeb Burton
MOORESVILLE, N.C. – Jeb Burton will join Young's Motorsports to compete in the NASCAR Camping World Truck Series Alpha Energy Solutions 200 at Martinsville Speedway on Oct. 28.
Burton will drive a second Young's Motorsports Chevrolet, the No. 20, during the event.
Burton's partnership with Young's Motorsports marks his first race in the Truck Series since November of 2015 when he competed at Texas Motor Speedway.
"I'm really thankful for this opportunity to drive for Young's Motorsports at Martinsville," said Burton, who hails from Halifax, Va. "It's going to be great to get back into the NASCAR Camping World Truck Series and have an opportunity to come out of the box and compete for a strong finish.
"The Young's Motorsports team has always flourished with speed at Martinsville and I'm hoping that with me behind the wheel and Chad (Kendrick, crew chief) calling the shots and our ECR engine, we'll have a chance to put ourselves in the hunt for a top-five finish.
"It's a home game for me and short track racing, so I'm very excited. I love racing at Martinsville, and I felt like I should have already won there. I really want that clock. We're going to do what we can to bring it home."
Two longtime partners will allow Burton to make his 51st career Truck Series start. State Water Heaters and the Ward Burton Wildlife Foundation will serve as sponsors on Burton's No. 20 Chevrolet Silverado.
"Without the support of State Water Heaters, I wouldn't have a chance to return to Martinsville in hopes of putting on a show in front of my hometown family, friends and fans," added Burton. "I can't thank them enough for standing beside me throughout my NASCAR career and giving me another shot to show my potential."
Source :speedsport.com
Comments
comments