JAGS Metals Renews Sponsorship For Texas Truck Race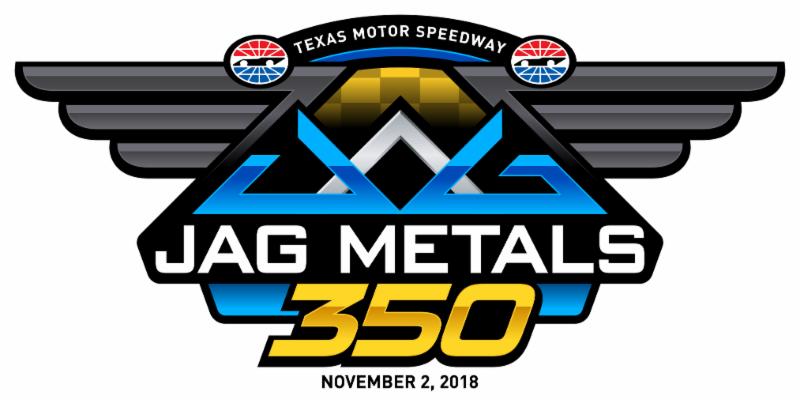 FORT WORTH, Texas – JAG Metals LLC, has signed a multi-year renewal as the entitlement sponsor of the annual fall NASCAR Camping World Truck Series playoff race at Texas Motor Speedway.
JAG Metals entered into a one-year agreement this past September to become title sponsor of the Camping World Truck Series race that was held Nov. 3.
The company was extremely satisfied with the partnership, so it signed a renewal for
the JAG Metals 350.
JAG Metals is also a charter member of Texas Motor Speedway's Business Acceleration Club and the company is using both platforms to expand its brand and identify business-to-business opportunities.
"Since our November race, they (Texas Motor Speedway Sales Department) have been working with us to close deals with other partners as well as ramp up with their B2B opportunities," JAG Metals LLC co-owner Justin Bradley said. "It's very exciting to engage our future with a team that has so much ability. JAG Metals has continued to turn corners with all of our partners and the forward progress we see from Texas Motor Speedway has helped fuel that."
The JAG Metals 350 will be held Friday, Nov. 2. The Round of 6 playoff event, a 147-lap, 220.5-mile race, will be aired live on FOX Sports 1 as well as MRN Radio.
"This is a great example of a local company sticking their toe in the water and finding out that NASCAR sponsorship at Texas Motor Speedway works," Texas Motor Speedway President Eddie Gossage said. "We're glad to have them back with a multi-year agreement. Like I said before, JAG Metals 350 just sounds macho, tough and bad to the bone. What a great race name!"
Source :speedsport.com
Comments
comments