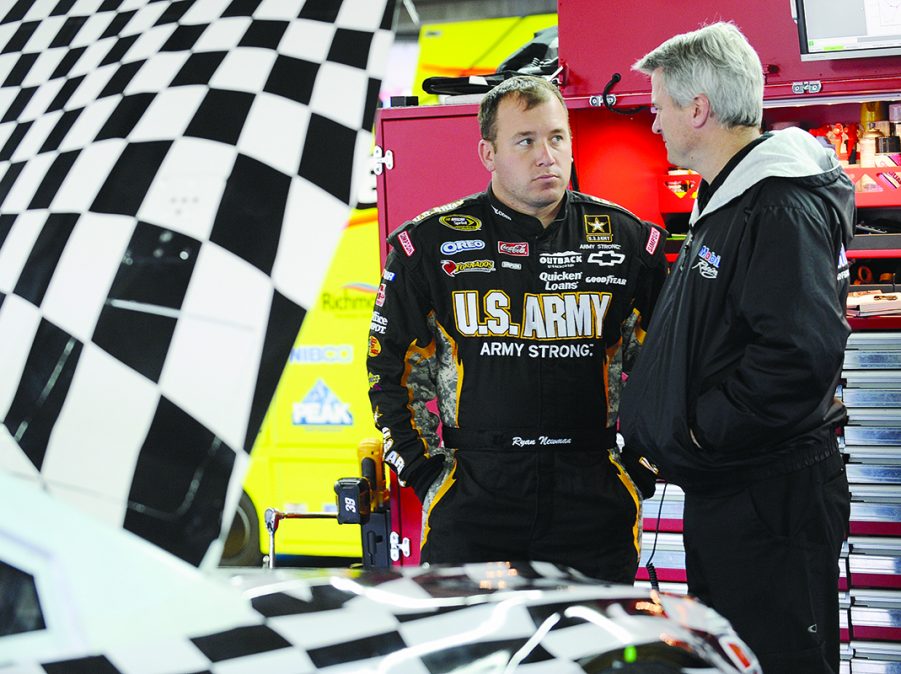 Over a period of seven decades, stock car racing transitioned from shirt-pocket note pads to highly technical computer programs. Along the way, the role of NASCAR Monster Energy Series crew chief has transformed into the role of a mastermind instead of that of a mechanic.
Every driver who has ever wheeled a race car has relied heavily on game plans — both simple and complex — that were carefully thought out by crew chiefs who at times seem to find magical powers.
Those that built the early Cup Series machines often added their names to the front fenders of the cars, touting their personal masterpieces as the "Buddy Shuman Special" or "Red Vogt Special." When drivers wheeled their innovative creations to victory lane, fans knew exactly what they were driving and who turned the wrenches to get them there.
NASCAR Hall of Fame crew chief Dale Inman was a young teenager when NASCAR held its inaugural Strictly Stock race at Charlotte Speedway on June 19, 1949. After 69 years of chasing checkered flags, Inman leads the championship list with eight, having helped orchestrate seven titles during the 1960s and '70s while with Petty Enterprises and "The King," his cousin Richard Petty. The eighth came with Terry Labonte in 1984 while teamed with Cup Series owner Billy Hagan. Labonte won a second Cup Series title in 1996 with Hendrick Motorsports.
Crew chiefs of his era, as well as those making crucial decisions today, look to Inman as an iconic figure that set the example of hard work, dedication and smart thinking.
"They blamed that (the crew chief label) on me, but I don't really know how that came about," Inman said. "I've always thought of myself as a chief mechanic, but a lot of people on the crew worked on the cars, not just me. Richard and Maurice (Petty) and myself all worked on Lee Petty's cars. When Richard and Maurice started driving, it left me out there to look after things.
"There was a time I would work on the cars, change the right front tire (during pit stops) and drive the transporter. Right or wrong, I had an answer for the problem," Inman continued. "But Richard always joked that he would have won 400 races instead of 200 had it not been for me. I know he depended on me. He said I took care of him while he was on the race track.
"But now, we have a specialist for every specialist," he added. "I used to do it all, including checking air pressures just before the race started. Now you have someone that all they do is one specific thing and nothing else. Pit crews have come a long, long way."
One aspect of the early chief mechanic was to make certain everything was done correctly, right down to the final touches made when cars were loaded and ready to race.
Kyle Petty, Richard Petty's son and a former driver himself with eight Cup Series victories, remembers what a stickler Inman could be in the heyday of the famed family operation based in Level Cross, N.C.
"One of the things I learned from Dale Inman throughout our years at Petty Enterprises was that he paid attention to the smallest of details," Kyle Petty said. "For example, I remember how he always liked all the screw heads in the cars to be turned a certain way, exactly the same way. If he wanted them straight across, they were all straight across. He wanted everything to be exactly right. I have so much respect for him because of the way he did things."
By the late 1970s, pit crews began to wear crew uniforms reflecting the Fortune 500 companies that were sponsoring the sport's top teams. Over time, the dozen or so crew members per team transformed into to an army of specialists that concentrated solely on specific parts of the car.
Source :speedsport.com
Comments
comments