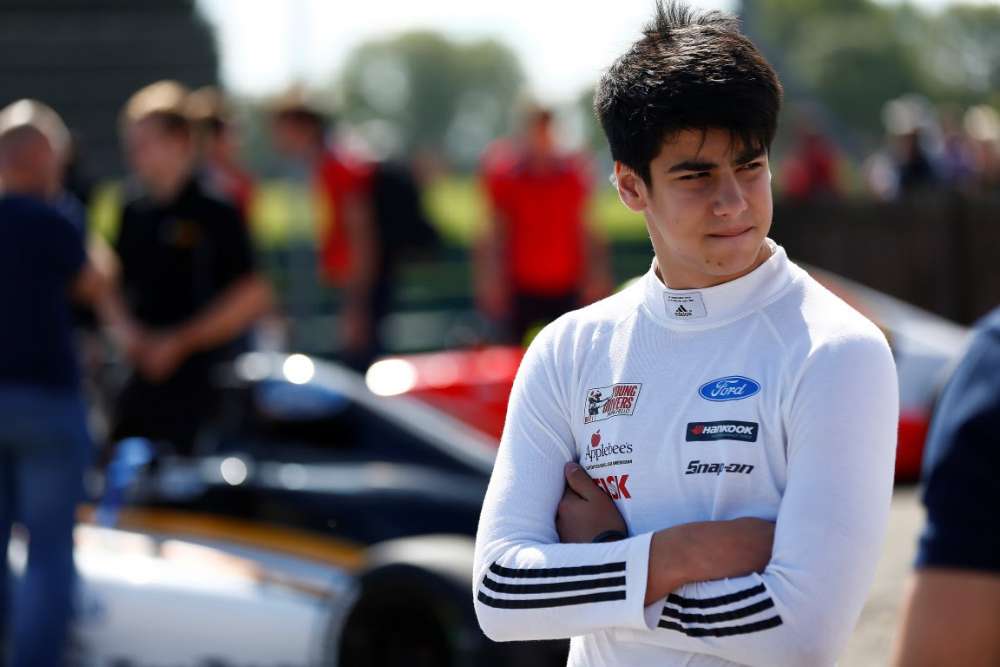 Arden's  Junior team has completed its driver line up for the 2016 season in the MSA Formula Series. The team will be running four Mygale F4 Ecoboost power chassis's in the forthcoming season and has filled the seats with very competitive young drivers.
Sixteen year old Brazilian Rafa Martins moves to the TRS Arden team for his second assault on the MSA Championship. His rookie year saw the 16year old deliver two podium finishes, a third place at Thruxton and a third place at the season finale at Brands Hatch, with an overall ninth finish in the Championship table and 13 rookie podiums . Rafa will return to Europe in early 2016 for pre-season testing with the team.


Luis Leeds, recently signed to the 2016 RedBull Junior Program, makes his moved to the UK having finished third in the Australian 2015 Formula Ford Championship. The 15year old Australian already has an impressive tally to his name, with two wins and nine podium finishes in his first season of single seater racing this year.  The teenager also enjoyed a career highlight last month when he won the Opening race of the new Mexico F4 Series at the Mexico Grand Prix.
Karting graduate Jack Martin (15yrs) joins the team following a season involved in EuroMax International karting and the British SuperOne Championship, where he enjoyed several top ten finishes. The British driver joined the Young Racing Driver Academy, partnered by Arden in 2013 and has performed progressively in testing the Formula 4 car with the Arden team.
Ayrton Simmons, (14yrs) graduates from SuperOne (Rotax & X30)and Rotax Euro Challenge Championships this year into MSA Formula for the 2016 season. The British-Spanish driver has had a colourful karting career holding the titles of Madrid champion, Copa Iberica champion. He was also  the Youngest Karting world finals Winner at 11yrs.  Ayrton, a sophomore of the Young Racing Driver Academy, has just had an impressive F4 test with the team in Barcelona this week in preparation for next season's campaign.
Ben Bloomfield, MSA F4 Team Manager stated how delighted the team was to have all drivers signed for the up and coming season in MSA Formula. "We have two drivers coming to Arden with experience from Formula 4 and two rookies who have had very competitive seasons in karting. They both tested very well with the team and impressed with their level of skill, determination and professionalism in their approach to the cars and working with Arden team. We are looking forward to another strong and competitive season in 2016."


Garry Horner, CEO & Team Principal: "We are absolutely delighted with our signings for the upcoming season in MSA Formula. With these four talented young drivers, we are sure we have the right line-up to have a very competitive and successful season."
Rafa Martins
I am very happy to join this great team that finished second in the MSA Formula Championship. I believe I had a great rookie year with a smaller team, and I'm sure with TRS Arden I will have every opportunity to compete for wins and the Championship from the start to the finish of the season. I just want to thank everyone who believe and support me to be able to be part of this great team and to TRS Arden in trusting my potential."
Luis Leeds
"I'm ecstatic to be given the opportunity by Redbulll to be a part of the TRS Arden F4 team and race in the British MSA Formula 4 championship. Thank you so much to the Red Bull Junior Team and Dr Marko for setting this up and helping me to pursue my dream of racing in Formula 1″.
Arden have a great knowledge of F4 coming 2nd in this years drivers and teams championship. I'm looking forward to this new challenge and aiming to go one better in the 2016 season. I will be giving it my all".
Racing in this years Australian F4 and Formula Ford Championships has introduced me into the world of open wheel racing. DREAM Motorsport have been a big part of my development and helped teach me the art of racing".
I believe that I will head into 2016 with a great team providing me with the car and support that I need".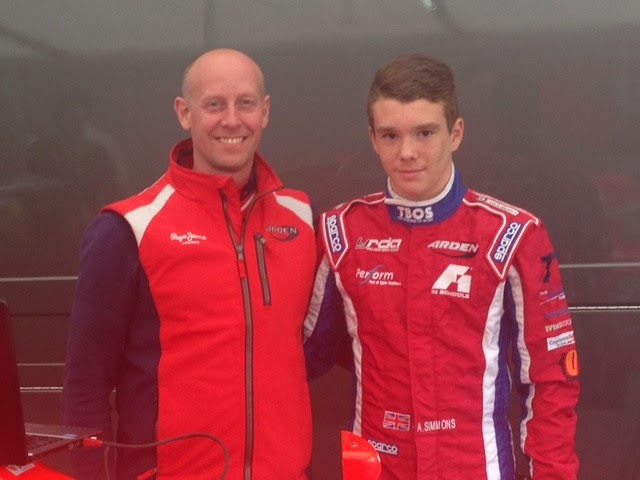 Ayrton Simmons
"I am very happy for this opportunity to do what I love. I know it will be a complicated season because I will miss two rounds but I will do my best and I'm very grateful to have the team's trust. Thank you to all the YRDA staff for the good work getting me ready for the change to single seaters, and to my family and sponsors because I couldn't do this without their support."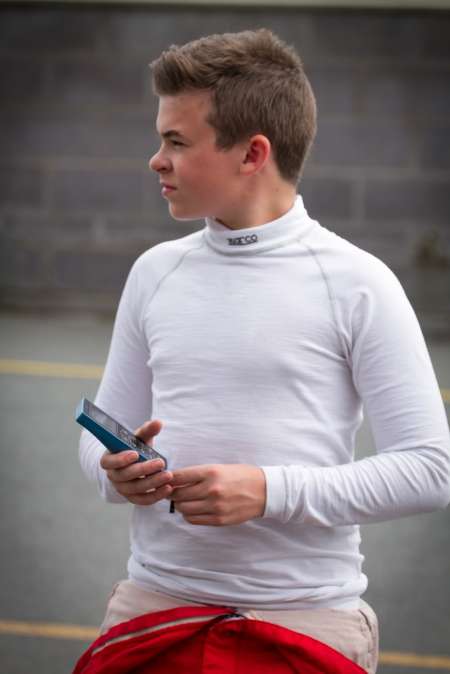 Jack Martin


"I am very excited to join TRS Arden for my first season in single seater racing.  I have moved on from karting this year and spent the last few months focusing on testing in cars. I have spent some time working with the Arden team already,  having been with their Young Racing Drivers programme since 2013 , so it was the natural choice to select Arden to race with next year."