SCOTT GOODYEAR, DR. JACK MILLER AND ADAM VINATIERI ANNOUNCE FIA FORMULA 4 PROGRAM AND TEAM: GOODYEAR, MILLER, VINATIERI MOTORSPORTS LLC.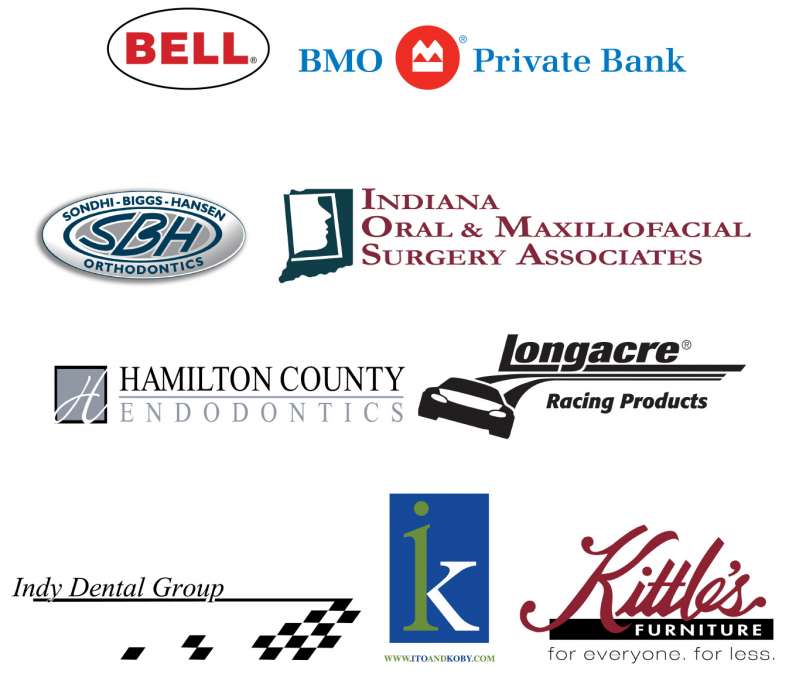 Four-time Super Bowl Champion and Indianapolis Colts player Adam Vinatieri, two-time Indy 500 runner-up and professional racer Scott Goodyear and three-time Indy 500 starter Dr. Jack Miller have joined forces to create Goodyear, Miller, Vinatieri Motorsports LLC. The team will focus on open-wheel racing beginning with a 2016 campaign in the FIA Formula 4 Series sanctioned by SCCA Pro Racing.
The team, based in a state of the art facility in Westfield, IN, has plans to field up to two entries in the 2016 Formula 4 Series utilizing Honda power, Pirelli tires and a monocoque chassis designed and built in the USA by Crawford Engineering. Indiana Governor Mike Pence shared his enthusiasm on the creation of the team saying, "Congratulations to Adam, Scott and Jack on their new partnership. The State of Indiana is the home of open wheel racing and the Indy 500 and it's terrific to have three Hoosier sports luminaries investing in the grass roots racing business. I wish them great success in the Formula 4 Series."
The talents of the ownership group are uniquely positioned to develop young drivers by utilizing the marketing, racing and professional sports experience of Goodyear, Miller and Vinatieri. Goodyear will capitalize on his experience as a driving instructor and professional racer by coaching the up and coming karters while Dr. Jack Miller will parlay his experience and success in driving, marketing and conceptualization of a grass roots program that led to Fortune 500 sponsorship in the Indy 500. Vinatieri will couple his success as one of the greatest players in NFL history with his passion for motorsports to help guide the team towards success at all levels of racing. The trio will work with racers to develop their skills both on and off the racetrack. Vinatieri captured the enthusiasm for the team saying, "I've known Jack for years and his commitment to success and his passion for the sport inspired me to get involved. Indianapolis is all about racing and helping young drivers work to achieve greatness and make it to the pinnacle of the sport at the Indy 500 is something I'm excited about."
Goodyear's son, Michael, a college sophomore and working towards majors in Accounting and Economics, will compete in a limited number of events for the team. Michael has been competing in karting since age 12 and has quickly amassed multiple poles, wins and six championships and looks forward to competing in the F4 series. Jack William Miller will be a test driver for the team with an eye towards full participation next season due to his age. Jack William has been racing since age 3 and has amassed over 100 wins in multiple karting classifications including the Rotax Florida Winter Challenge and many national level wins and championships. Jack William will maintain his full karting schedule while testing for the team.
The team is excited by the opportunity that the Formula 4 series will provide young racers and will have the option of a second car for the season and welcomes inquiries from interested drivers who wish to advance their skills under the guidance of the team.
Goodyear explained the goals of the team saying, "F4 allows young up and coming drivers to graduate from karting to a state of the art open-wheel car and gain valuable experience in a single-seater. I'm excited to be part of this leading edge series and to have the opportunity to share my racing knowledge and some valuable secrets of success with up and coming racers. Both Jack and Michael have shown their speed and success in karting, and like many fathers whose child is competing in karting, I'm excited for them to move up to the next level of competition and we are excited to provide that opportunity for them and others in the Formula 4 Series."
The 15 race Formula 4 Series will be contested at five U.S. venues including the season opener
May 27-28
at Lime Rock Park. The series is part of a larger, international FIA F4 Series that competes in Australia, China, Germany, Italy, Japan, Northern Europe and the United Kingdom. More information can be found on the series at
www.formula4.com
.