Formula 4SEA New Kid Set's the Pace for Children's Day in Thailand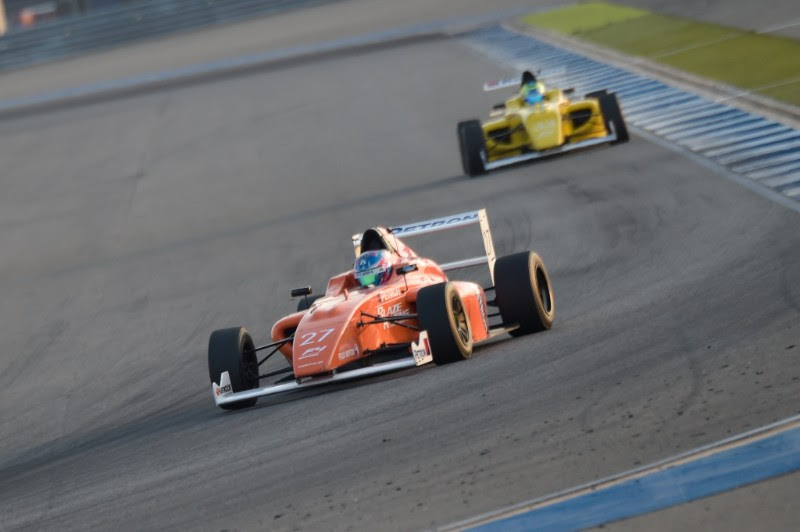 Event 3 of the Formula 4 South East Asia Championship fuelled by Petron kicked off in high spirits as the three test sessions was followed up by free practice and qualifying sessions here at the Buriram United International Circuit.
In Test sessions 1and 2 it was none other than local wheelman Cutter Sasakorn who put in the fastest times as he and the rest of the field learned their way around the high-speed FIA Grade 1Circuit.
By the third test, Ugo De Wilde started to show his true colours as he claimed the fastest time of 1:42.169 with Kane Shepherd following just five tenths behind.
Free Practice saw Sasakorn back on top as he clocked a respectable 1:43.553. "I had good expectations for free practice with the car feeling great wearing fresh rubbers which made a world of difference" said the British F3 racer.
Irishman Luke Thompson and Ben Grimes of the Philippines placed second and third respectively.
"It was a great session, the car handled great on new tyres. The earlier practice session had given me a taste of the speeds capable here at Buriram" said Belgian youngster Ugo De Wilde who placed fourth.
The blaring siren in the late evening signalled the start of much anticipated Qualifying round. Without haste the field took it relatively easy on the first few laps, finding their pace.
It wasn't until lap 7 that most of the drivers put the hammer down. Local hero, Kane Shepherd was the one to look out for. The lad was rolling on new rubber and was itching to put down a blistering time.
"The car was more balanced, it had much more feel and gave me the confidence to push my machine harder" said Kane.
However while Kane was hammering at the gauntlet of speed, a young Belgian was inching to pip the Thai's hot lap time.
"My mechanics flashed the pit board and I saw that I was in close second which motivated me to push the car and the tyres to the limit to achieve my goal of pole position" said Ugo.
The brothers Grimes, however, were slightly down on their pace in qualifying as the duo settled for the last two slots on the grid for tomorrow's first race.
"I was having difficulty with the car as I pushed too hard in the early laps which caused me to spin and lose valuable time" said Sam
"I'm not disheartened at all and I will be back tomorrow with a fresh mind and rested body, ready to find my pace" added Ben when asked of his expectations for the kick-off race.
The action continues tomorrow with races 1 to 4, with F4 contenders including Kane Shepherd, Nazim Azman and brothers Grimes taking to the tarmac as they battle it out for glory.
Comments
comments