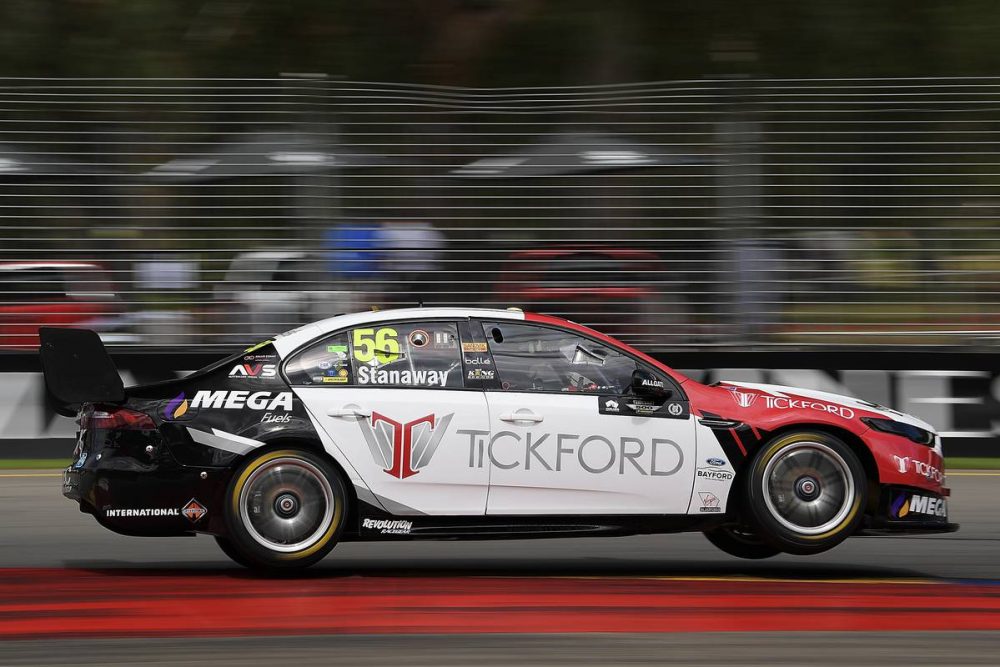 Two young Kiwis were in good shape in their Supercars championship opener yesterday only for misfortune to strike.
Richie Stanaway's car was damaged after contact with fellow Kiwi Fabian Coulthard and the wounded Ford was then pushed into the tyre bundle a couple of corners later as the trailing cars tried to force the issue with him.
"It was looking good in the beginning and then I got hit a couple of times in the final corner and then turned into the fence at Turn Five," Stanaway said.
"The car was pretty bent up so I was just trying to stay out of trouble and get to the finish. Then some people got a bit desperate and I got caught up it. I didn't want to dive bomb anyone, or race too hard, as I just wanted to get to the finish and then I get taken out.
"We also had a mechanical drama on the last lap so I didn't even get to finish. We'll make the car better for [Sunday] and it was a lot tougher than I thought it would be so I learned a lot for the next race."
Andre Heimgartner was also on track for a good result in his Supercars return. The Nissan Motorsport driver narrowly missed the top 10 shootout and was in a strong position to push for a top 10 finish when he got caught in an unlucky position.
As a couple of cars in front tangled he was left blocked behind a stricken vehicle. A host of cars went by as he waited with nowhere to go.
"It was an interesting race and I battled with leg numbness with about 50 laps to go," Heimgartner said. "It didn't help that I got caught up with [Cameron] Walters spinning.
"Over all I'm pretty pleased with the speed we had and I need to stay out of trouble. Having legs that I can feel would also help a lot. We need to qualify better on Sunday and get further up the front and stay out of trouble."
It wasn't all bad for Kiwi fans however. Shane van Gisbergen took a dominant win while Scott McLaughlin finished third.
Source :nzherald.co.nz
Comments
comments