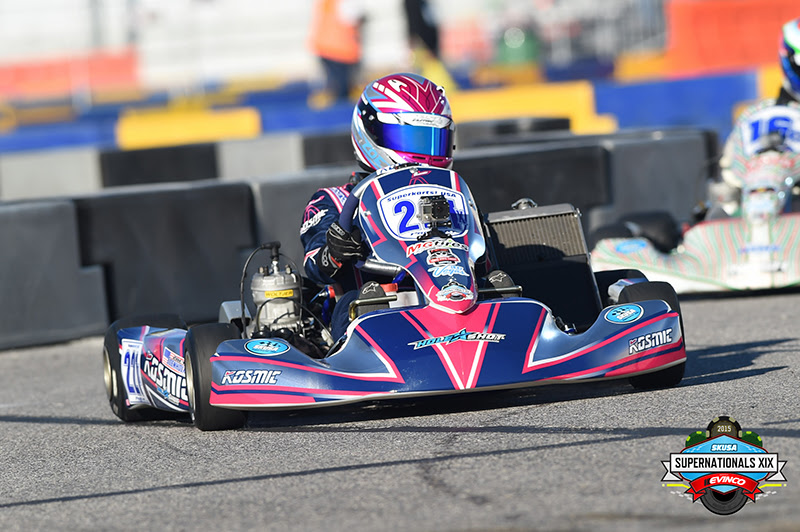 "Second year Junior driver looks to take advantage of Koene USA development program"
With the 2016 season fast approaching, Team Koene USA is pleased to welcome another driver to their elite level karting program. Joining the Indianapolis, Indiana based squad for several of North America's top karting series, Zoey Edenholm will be a sophomore in the Junior class as she will compete in both Rotax and IAME powered karts throughout the United States.
"We welcome Zoey to the team," explained Team Principle Mike Maurini. "We have watched Zoey race throughout the 2015 season and are happy to have her under our tent for 2016. She has the necessary skills and abilities to run at the front of the field, and we will assist her in her efforts with our in-house programs."
As a rookie in the junior class in 2015, Edenholm, paired with her tuner Ricky Luther, impressed all scoring podiums in national level competition. Standing on the Rotax Junior podium at the final round of the Rotax Challenge of the Americas in Sonoma, California, the young lady added another podium to her resume at the SuperKarts! USA (SKUSA) Fikse Wheels Pro Tour Summer Nationals at the PKRA facility in Phoenix, Arizona in her first career TaG Junior event.
"Zoey is excited to join a high caliber program with driver coaching, data and an engine builder at the events," explained JJ, Zoey's mom. "We are confident that Koene USA can assist Zoey in her developmental growth and help her become a consistent race winner. Also, Ricky Luther will continue as Zoey's mechanic throughout the 2016 season."
The upcoming year will be a busy one for the young female, as she will compete under the Team Koene USA banner at the Rotax Challenge of the Americas, SuperKarts! USA Pro Tour, US Open and United States Rotax Max Challenge Grand Nationals. Pending schooling, Edenholm may also travel east to compete in the annual Florida Winter Tour.
Team Koene USA will have several more 2016 driver announcements in the coming weeks.