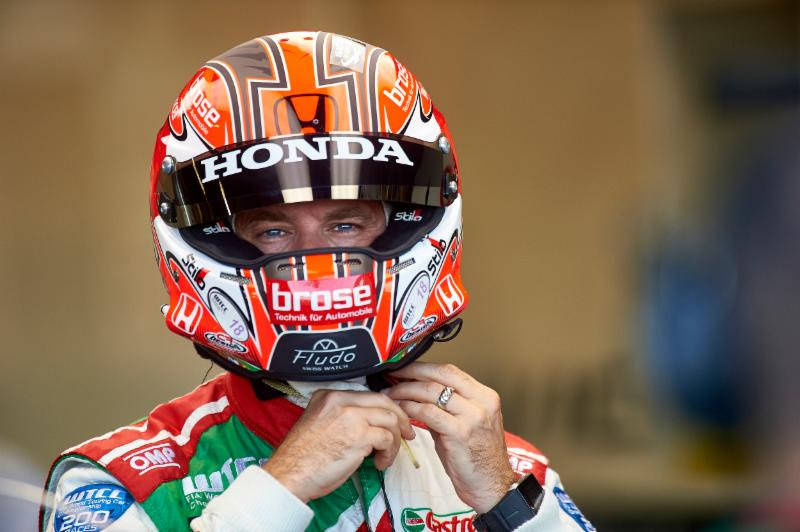 On 26 and 27 November, Tiago Monteiro will participate in the final round of the 2015 FIA World Touring Car Championship, WTCC. For the first time in its history, the WTCC will visit Qatar where Tiago's goal will be to finish on the podium after his mishap in Thailand. Tiago won race two in Thailand however his win was later withdrawn on technical grounds. Honda immediately appealed the decision, but the Japanese manufacturer has now decided to withdraw the appeal.
Despite the certainty that Tiago had in no way benefited from the low ground clearance on his Honda Civic, which was caused by a collision with another car, Honda were concerned that they didn't have enough evidence to convince the court to reverse their judgment. Therefore, Tiago's victory in Thailand has been permanently withdrawn meaning that fourth place in the championship is no longer a goal within the Portuguese driver's reach.
In Qatar, the # 18 Honda Civic driver will therefore aim to deliver two good races and demonstrate that his level of performance and motivation has not been dimmed in any way by the loss of his latest victory. "We're going to a new circuit and it's an interesting one. I love discovering new tracks because it's a big challenge and it's usually been successful for me in the past. Racing at night will make it even more interesting," said Tiago whose ambition is to add a fifth or even a sixth podium to his name for 2015. "From what I could see, the circuit looks rather well adapted to the specifications of our car. We will do our best and even if there is nothing left to play for in the championship, the ambition of the entire team will see us get great results and finish the year on a good note. The disqualification of the last race only strengthens our motivation and desire to repeat our Thailand feat."
Unlike most weekend formats, the FIA WTCC will undertake these two races on Fridayand they will be broadcasted live on Eurosport from 18:15.