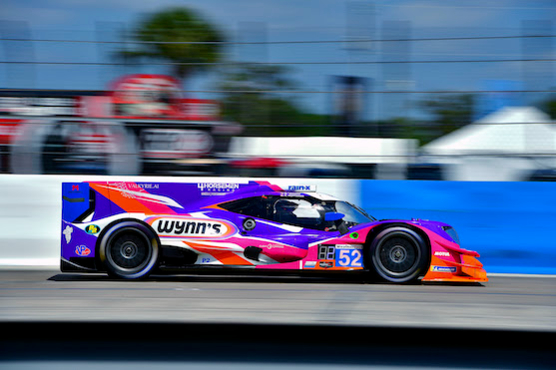 PR1/Mathiasen Motorsports is pleased to announce that the team will expand to two LMP2 full time entries in the 2022 IMSA WeatherTech SportsCar Championship. The #52 lineup of Ben Keating, Mikkel Jensen and Scott Huffaker will return to defend their Michelin Endurance Cup championship, along with two additional drivers to be named in 2022 that will take over the wheel of the #52 for the sprint races. The lineup for the team's brand new #11 entry will be announced shortly.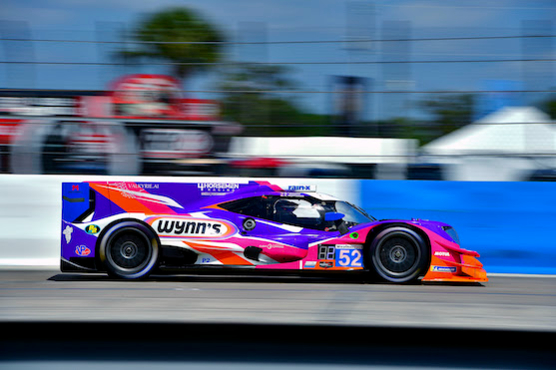 The #52 trio will be back at if for the Endurance races, competing in the Rolex 24 At Daytona, the Mobil 1 Twelve Hours of Sebring Presented By Advance Auto Parts, the Sahlen's Six Hours of The Glen and Motul Petit Le Mans at Michelin Raceway Road Atlanta. 
The team and defending 2021 LMP2 Champion, will continue with its 2021 livery design showcasing the colors of the team main sponsor, Wynn's®, Rain-X®, 4 Horsemen, Max Connect and Client Command, in the #52 Oreca 07 LMP2.
Ben Keating, Mikkel Jensen and Scott Huffaker will be joined by frenchman driver Nicolas LaPierre for the 60th Anniversary Rolex 24 At Daytona, and the Roar Before the 24. With a whopping 60-car grid entry, the upcoming Rolex 24 at Daytona, will be the race's largest starting field since 2014.
Ben Keating
#52 PR1/Mathiasen Motorsports Oreca 07 LMP2
"What do you do after you win a Championship? You do it again! I am so excited about this team going into 2022. We had such a great 'mojo' as we worked through the season, and we should only be better going into 2022. Now, we all have experience in this car on these tracks. We should be able to hit the ground running.
There are a lot of changes in LMP2 for 2022. There are more competitors. There are team changes. There are driver line-up changes. I think the field looks really tough and really competitive. However, I believe it is all the small details that make up a successful effort, and I believe the fact that we are all sticking together for 2022 gives us an advantage in the details of running this program. I am ready to go racing!"
Mikkel Jensen
#52 PR1/Mathiasen Motorsports Oreca 07 LMP2
"It's great to be back with PR1/Mathiasen Motorsports for another season of IMSA Endurance. It's four iconic races that are all highlights in any driver's race calendar, and I'm happy to be able to do it all again with the same team and lineup. We have already achieved a lot last year and hope we can add more victories to the resume.
I think we will definitely benefit from being back with the whole crew and lineup being the same, especially as Daytona is just around the corner – we have learnt a lot last year and I'm sure we can learn from that which will make us strong for next year. Ben, Scott, and Nico are all top drivers, both on and off track. With them and the team, we've got everything we need to win races in 2022. Let's go!"
Scott Huffaker
"Extremely excited to continue racing with PR1 Motorsports in the 2022 NAEC championship. Winning with them this season was exciting and hope to continue with the same success. There will be tough competition, which is exciting to see how we will compare in Daytona."
Nicolas LaPierre
#52 PR1/Mathiasen Motorsports Oreca 07 LMP2
"I'm very happy and excited to come back with PR1, we have unfinished business. Now I know the team and my teammates better. The competition this year is tougher. Last year we had a very competitive package, and I'm sure this year will be the same! I'm very excited about the numer of cars in this event, it will be great. I'm really looking forward to January!"
Bobby Oergel
"It's been a longtime coming for our small and tight nit team to become a two car program, the last couple of seasons have been great with multiple championships and great programs within them. The opportunity to now grow and  add the #11 car into our program is very unique and exciting for us in these trying times around the world."
Ray Mathiasen
This is a first for PR1/Mathiasen trying to compete with a second car. The #52 car will compete at the Rolex 24 Hours of Daytona with the identical group of drivers that we used at this race last year and that were members of our very succesful 2021 LMP2 championship. Mikkel, Scott, Ben and Nico had a difficult 24 hours last year but I anticipate that they will be running at or near the top in 2022. They should be one of our toughest competitors for the #11 car. It's going to be very interesting to see the two cars competing against each other and the other cars as well in a very competitive field. Bobby will have his hands full trying to coordinate all this."
The Roar schedule finds WeatherTech Championship test sessions at 11:15 a.m. and 4:15 p.m. ET Friday, Jan. 21, as well as 10:00 a.m. and 7 p.m. Saturday, Jan. 22. Live timing and scoring will be available for each session on IMSA.com.
Motul Pole Award 100 qualifying starts at 4:15 p.m. Saturday, Jan. 22 and streams live on IMSA.com. Following a 10 a.m. warmup on Sunday, Jan. 23, the Motul Pole Award 100 wraps up the weekend starting at 2:05 p.m. that afternoon.
Source. PR1 Mathiasen Motorsports
Comments
comments