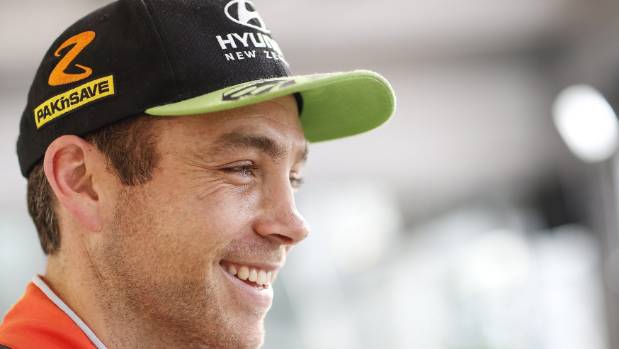 PITSTOP DIARY: Two Kiwi rally drivers will experience reasonably harsh winter conditions this weekend as they compete in the snow of Rally Sweden.
Geraldine's Hayden Paddon makes his return to the World Rally Championship with Hyundai Motorsport while Mount Manganui's Dave Holder and his co-driver Jason Farmer from Hamilton get their 2018 FIA Junior World Rally Championship (JWRC) season underway.
Paddon and British co-driver Seb Marshall are on a mission after experiencing a disappointing 2017 season that has resulted in a reduced 2018 WRC campaign.
Paddon has said that their target is getting on the podium at each of the seven WRC events they will compete in.
Meanwhile, for Holder and Farmer it may be a matter of making sure that they finish as they make their debut in the JWRC and their introduction to competing on a snow/ice surface.
The pair are the first New Zealanders to compete in the JWRC which takes in five key European events – the opening JWRC round in Sweden, Corsica (France) in April, Portugal in May, Finland in July and the unknown roads of Turkey in September.
There are 14 JWRC identical Ford Fiesta R2 EcoBoost rally cars run by Poland's M-Sport entered for this weekend's event.
Rally Sweden is seen as the only true winter round that is characterised by frozen roads lined with snow banks.
The challenge is to 'lean' the car against the banks that can then guide them round a corner. Studded tyres are paramount giving remarkable grip on the ice, but warmer conditions can play havoc with not only the road surface but also the snow banks that can potentially disintegrate on impact. There is minimum room for error.
Both Holder and Farmer have attended a winter rally school in Norway with special tuition on a frozen lake surface to prepare them for all aspects of competing in a snow event.
The 2016 NZ Rally champions also attended the official pre-season test, having their first drive of the Ford Fiesta R2 front-wheel-drive car.
All drivers face 19 special stages north of Stockholm, through the remote forests of both Sweden and Norway totally 314 competitive kilometres.
Second NZ Rally X Series in Tauranga
The fledgling New Zealand Rally X Series sees its second and final round of the season take place at ASB Baypark Stadium in Tauranga over the weekend.
Rallycross is a growing sport that could be described as a form of sprint style racing on a closed mixed-surface (tarmac/gravel/mud) using both conventional and highly modified rally cars.
The style of racing is best suited for either indoor or outdoor arena or stadiums.
The NZ Rally X Series made its debut at the Max Motors Wellington Family Speedway in Upper Hutt in January and will look to expand its calendar in 2019.
It has been part of the NZ Xtreme Motorsport Series that includes the D1NZ Championship, the NZ Supermoto Series and the NZ UTV Series.
Source :Stuff.co.nz
Comments
comments