Fox Sports Adds Regan Smith To Pit Reporter Lineup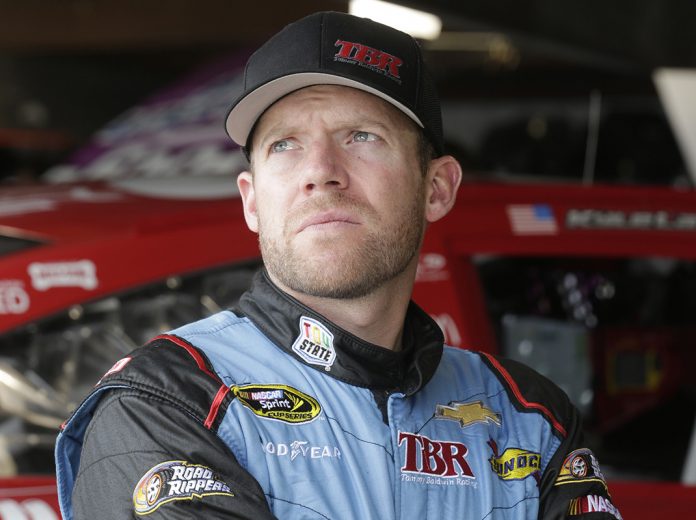 Regan Smith will join Fox Sports as a pit reporter next year. (HHP/Harold Hinson Photo)
CHARLOTTE, N.C. – Regan Smith has been announced as a pit reporter for Fox Sports during next year's Monster Energy NASCAR Cup Series and NASCAR XFINITY Series seasons.
Smith will also continue his role as a NASCAR RACE HUB analyst.
"When I had the opportunity to be in the FOX Sports booth at Iowa earlier in the year, the driver in me was really intrigued by the TV side of the sport," Smith said. "So, my biggest goal in joining pit road is to be able to give viewers something they didn't know before or to better help them understand something going on with the driver or the car. Since I am still competing, I can put into perspective what a driver is feeling at a particular moment."
Smith, the winner of the Southern 500 at Darlington Raceway in 2011 and 2008 NASCAR Cup Series Rookie of the Year, has regularly appeared as a driver analyst on NASCAR Race Hub since 2015.
"We've enjoyed and appreciated Regan's insight in the NASCAR RACE HUB studio but really had our eyes opened to his broadcasting potential at Iowa last summer," said Steve Craddock, FOX Sports SVP of NASCAR Production. "A fan and peer favorite, he has proven himself seamless in translating his years of driving experience to the viewers at home."
Source :speedsport.com
Comments
comments