Tony Stewart Hints At XFINITY Series Return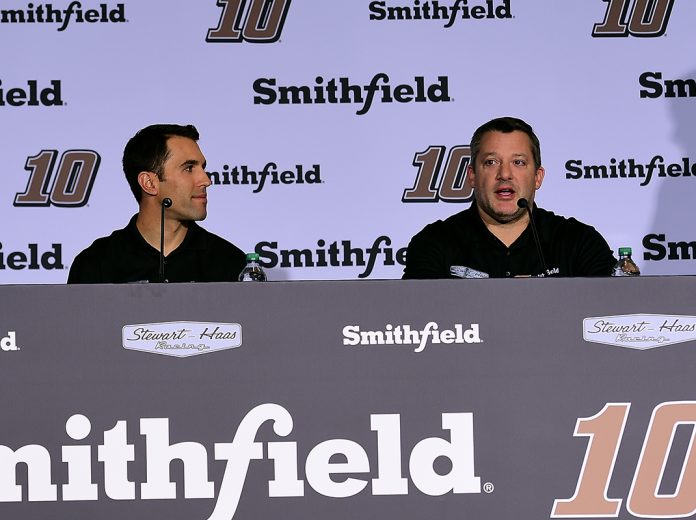 Tony Stewart hinted at a possible return to NASCAR competition in a press conference on Wednesday. (NASCAR Photo)
CONCORD, N.C. — Three-time Monster Energy NASCAR Cup Series champion Tony Stewart hinted that he may return to NASCAR competition next season to run a few XFINITY Series races.
Stewart-Haas Racing recently announced a partnership with Biagi-Denbeste to field cars in the XFINITY Series and Stewart said during a press conference at SHR headquarters Wednesday to announce Aric Almirola as the team's newest Cup Series driver, that he may take a few turns behind the wheel of an XFINITY car.
"I might want to drive it at some point even," Stewart said. "You guys act like you don't need something shocking today to write. There are actually some road course races that I might be interested in running.
"We've actually discussed it in-house here, but we don't have anything near worth announcing by any means, but there are some really cool races, especially Charlotte having a road course race next year.
"I mean, there might be some opportunities that might be a little bit fun for me to come out and dust things off a little bit," said Stewart, who has remained active racing on short tracks this season, but has not run a NASCAR race since last November.
Source :speedsport.com
Comments
comments