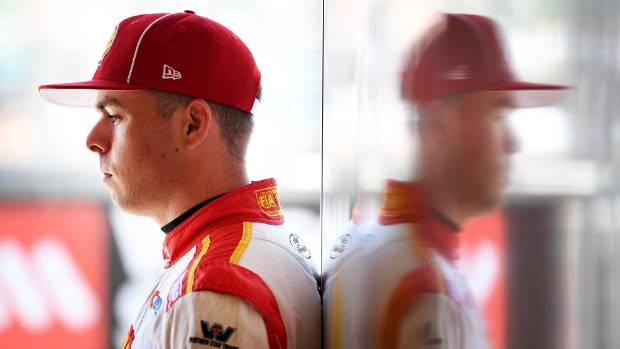 DJR Team Penske are to review the pit lane speeding penalty that cost Scott McLaughlin the Supercars title.
While the team of the Kiwi driver accept that Jamie Whincup is the 2017 champion, their analysis of McLaughlin's car show that he didn't exceed the 40km/h speed limit at any point in pit lane at the final race of the season in Newcastle two weeks ago.
McLaughlin was given a drive through penalty because of the incident, which dropped him back in the field and left him scrambling to finish at least 11th, which would have given him the championship, rather than Whincup.
GETTY IMAGES
McLaughlin received two further penalties in the race for overtaking manoeuvre, but he wouldn't have been in such a desperate situation had he not been given the pit lane penalty.
Members of Supercars technical staff have agreed to attend a meeting at the DJR Team Penske workshop on Monday to review the incident with the team's technical staff.
Data retrieved from the car aligned to television footage of the car entering pit lane and the footage from the MoTeC VCS Judicial Camera (note: Judicial Camera footage cannot be publicly released without Supercars permission) has been analysed.
Each analysis demonstrates McLaughlin's car never exceeded the speed limit.
In fact, when McLaughlin released the brake pedal prior to the pit entry line, the car was travelling at 33.5 km/h.
Following entry, the car's pit speed limiter brought the vehicle speed up to a steady 38.2 km/h without ever exceeding the prescribed 40 km/h limit.
The data reviewed includes both front and rear wheel speed (as supplied by Supercars), throttle position, brake pressure, GPS speed and longitudinal G-force.
In a statement the DJR Team Penske said it accepts that the outcome of the Championship cannot be altered, but the team feels it has a responsibility to seek clarity and to ensure the methods used to enforce pit lane speed limits going forward are as accurate as possible for all competitors.
Source :Stuff.co.nz
Comments
comments