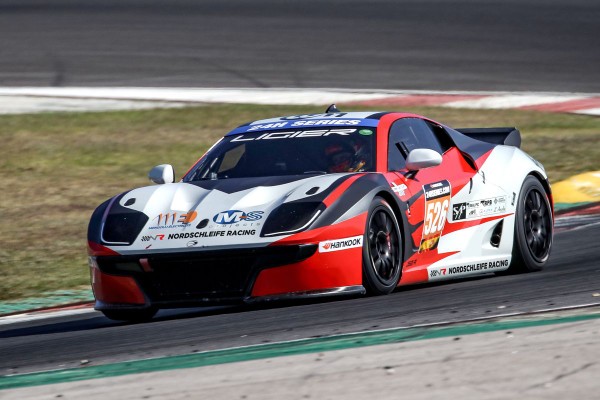 Ligier JS Cup France in 2019 and the announcement of the Ligier European Series – a brand-new championship organised by the European Le Mans Series. The Ligier JS2 R makes its way to Barcelona for its first 24-hour race with the Nordschleife Racing French squad at the wheel, well known in the 24H SERIES championship.
The Ligier JS2 R started strong this year with almost thirty cars entered in the Ligier JS Cup France, Ligier single-make and single-type series made of up to six-hour endurance races. This Saturday 31 August 2019, the Ligier JS2 R will tackle its first 24-hour race on the famous Catalan circuit during the 24H BARCELONA.
The Nordschleife Racing French team, one of the most successful teams in the Touring Cars class in the 24H SERIES championship since 2016 (under the Team Altran Peugeot name), chose the Ligier JS2 R to move ahead in the most prestigious 24-hour races in the GT class. "It is with a lot of pride and excitement that we have been preparing for the 24H BARCELONA race, commented Olivier Perez, Team Principal of Nordschleife Racing. Our team is eager to give the Ligier JS2 R – which is equipped with a new endurance kit – its 24-hour race debuts. This race that we know very well is one of the toughest of the 24H SERIES championship, and it will be the perfect field to try the car and prepare in the best conditions the 2020 season for which we have big ambitions."
The team has entered the Ligier JS2 R in the SP4 category under the #526 race number. At the wheel, a 100% French racing crew combining speed and experience: Guillaume Roman, Mathieu Sentis, Sébastien Dussolliet, Sébastien Poisson.
"We are pleased to accompany the Nordschleife Racing team in the Ligier JS2 R first 24-hour race this weekend in Barcelona, added Jacques Nicolet, President of Ligier Automotive. It is a great opportunity to test the car and prepare for the 2020 24H SERIES season. This championship is the perfect addition to the already launched Ligier JS2 R single-make series and the other championships in which it is eligible. 24-hour races have a particular taste for all motorsport enthusiasts. They are demanding for both the cars and the drivers!"
The race, as well as part of the practice sessions (qualifying and night practice) will be livestreamed on the 24H SERIES championship Youtube channel.
Source. Ligier
Comments
comments