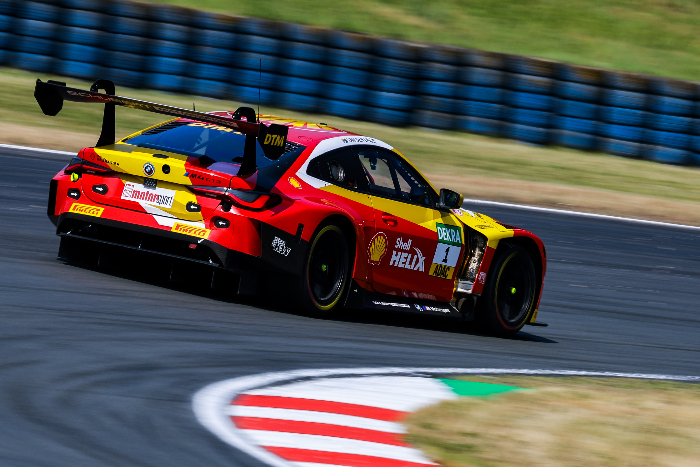 Sheldon van der Linde made an impressive start to the DTM season in Oschersleben: the defending champion from the Schubert Motorsport team was the top driver after the two free practice sessions on Friday. The South African set the fastest lap time of 1:21.960 minutes in his BMW M4 GT3 and was the only driver to dip under 1:22.000 minutes. "The track was faster in the second free practice than in FP1. The car was also better, which gives us confidence going into Saturday's qualifying," said the BMW driver. Mirko Bortolotti (I) from SS Performance set the fastest lap time (1:22.376 minutes) in the opening session.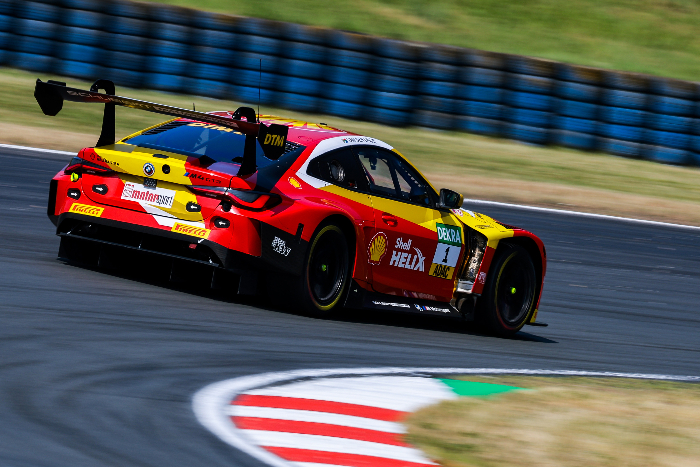 Van der Linde's team-mate René Rast (D) was the second fastest driver of the day in another BMW M4 GT3, making it a perfect start for local favourites Schubert Motorsport. "First and foremost, we wanted to check what our pace looked like with regard to qualifying. The fact that it went so well is positive and gives us a lot of confidence for the weekend. The tyre worked very well in high temperatures in the second session, but it will be a bit cooler in tomorrow morning's qualifying. It will be a different picture again then," said the three-time DTM champion.
Just 0.05 seconds slower was Mattia Drudi (I) in an Audi R8 LMS GT3 Evo2. "It was very tough in both sessions. The standard in the DTM is unbelievably high and the field is very evenly matched. We have a good package, but still need to work on the set-up of the car. However, I am happy with this result and hope for a clear lap in qualifying," says the driver from the Tresor Orange 1 team. Mick Wishofer (A) was fourth fastest in a Lamborghini Huracán GT3 Evo2 for the GRT Grasser Racing Team, followed in fifth place by fellow Lamborghini driver Franck Perera (F) from SSR Performance.
Spectators were treated to a spectacular race against the clock in Friday's first two free practice sessions at the 3.667-kilometre Motorsport Arena Oschersleben. Right from the word go, the drivers fought hard to set the fastest time, with the field separated by just 0.6 seconds after the opening session. Higher track temperatures allowed the racers to go up another level in the afternoon, as the front-runners set even faster lap times. Sheldon van der Linde achieved the day's best time on his fifth lap. 
The first qualifying session of the DTM opener in Oschersleben gets underway at 09:45 on Saturday.
Source. ADAC
Comments
comments