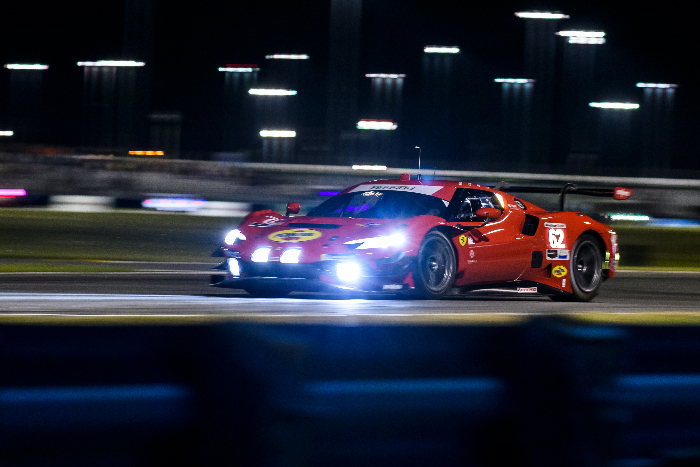 After twelve hours of racing, the 24 Hours of Daytona continues to delight even if the Ferraris are forced to abandon their hopes of a podium finish in the GTD Pro class, while continuing to compete with the 296 GT3s still competing in the GTD category.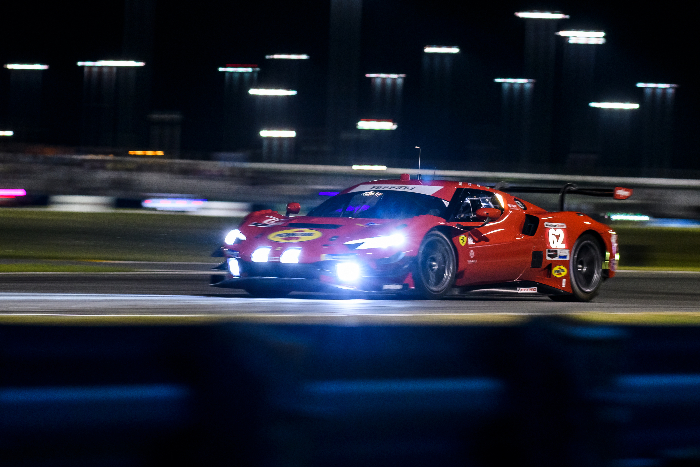 GTD Pro. A few minutes after the end of the fireworks that entertained the numerous spectators still present at the Florida circuit, the 62 car of Risi Competizione, with Alessandro Pier Guidi at the wheel, was forced to return to the garage due to problems with the bottom of the 296 GT3 which were triggered by contact suffered in the previous stages of the race. The car returned to the track after 18 laps, only to retire shortly after the twelfth hour as the problem worsened while James Calado was at the wheel.
GTD. The race of the two Ferraris entered in the class continues at a consistent pace, even if far from that of the leaders. The best, with half of the race still to go, is the 296 GT3 of AF Corse in tenth position while that of Triarsi Competizione sits in fourteenth. The latter was forced to serve a 10-second stop & go for failing to correctly manage an emergency service during a yellow-flag period in the seventh hour.
Source. Ferrari
Comments
comments