NASCAR Releases K&N Pro Series East 2018 Schedule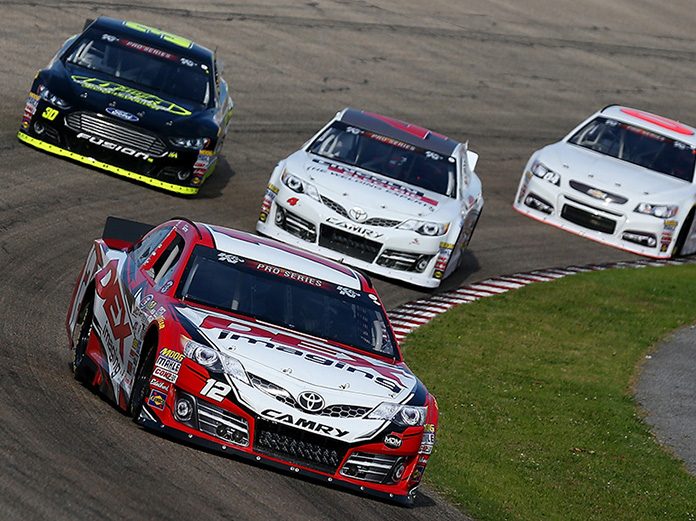 The NASCAR K&N Pro Series East Series unveiled their 2018 schedule. (NASCAR Photo)
DAYTONA BEACH, Fla. – The 2018 NASCAR K&N Pro Series East calendar was released Wednesday.
The season will again take the green flag on the season on Sunday, Feb. 11, as a featured part of the 52nd annual World Series of Stock Car Racing at New Smyrna Speedway.
The champion will be crowned on Oct. 5, on the concrete high-banks of Dover International Speedway. The Monster Mile saw a pair of NASCAR Next drivers, Harrison Burton and Todd Gilliland, battle it out for the title this year, with Burton taking the win and his first NASCAR championship. The Burton-Gilliland duel, they combined for nine K&N Pro East wins and Gilliland took the K&N Pro West title, was part of a monumental season for the series.
"Over the last decade, we've seen the NASCAR K&N Pro Series transform into the primary developmental series for our next generation of Monster Energy NASCAR Cup Series stars," said Jim Cassidy, NASCAR senior vice president of racing operations. "The 2018 schedule is designed to provide a proving ground for the next crop of young drivers looking to make their mark in our sport."
The NASCAR K&N Pro Series will have two combination events that feature the East and West together. The first will be at the traditional crossover event at Iowa Speedway on Friday, July 27, as part of the NASCAR XFINITY Series weekend.
The second will be a brand-new event at Illinois' Gateway Motorsports Park on Friday, Aug. 24. Last year, NASCAR announced changes to the scoring format for the two combination races, allowing drivers to compete for both series' championships, and Gilliland came within eight points of accomplishing that historic feat.
Other highlights of the schedule include:
• The K&N Pro Series East will be part of five national series event weekends. In addition to Iowa and Dover, the series will run at Bristol Motor Speedway on Saturday, April 14, New Hampshire Motor Speedway on Saturday, July 21, and Watkins Glen International on Friday, Aug. 3.
•  Three of NASCAR's short tracks will again host events. Virginia's South Boston Speedway returns with its twin 100-lap championship events on Saturday, May 12, and is preceded by Virginia's Langley Speedway on Saturday, April 28. Connecticut's Thompson Speedway Motorsports Park will host its popular throwback weekend on Saturday, July 14; Truex recorded one of his five career K&N Pro Series East wins at Thompson in 2001.
• Memphis International Raceway will bring the series back to the three-quarter mile oval on Saturday, June 2. Last year, Burton scored the win at Memphis en route to his championship.
• The K&N Pro Series will also be part of the triple-header race day on Saturday, Sept. 22 at New Hampshire, along with the NASCAR Whelen Modified Tour and Canadian-based NASCAR Pinty's Series.
• New Jersey Motorsports Park race date has been moved to Saturday, June 16 and gives the drivers a second chance to gain experience on a road course, along with the August Watkins Glen race.
The NASCAR K&N Pro Series broadcast schedule on NBCSN will be announced at a later date.
2018 Schedule:
Feb. 11 – New Smyrna Speedway, New Smyrna, Fla.
April 14 – Bristol Motor Speedway, Bristol, Tenn.
April 28 – Langley Speedway, Hampton, Va.
May 12 –  South Boston Speedway, South Boston, Va.
June 2 – Memphis International Raceway, Millington, Tenn.
June 16 – New Jersey Motorsports Park, Millville, N.J.
July 14 – Thompson Speedway Motorsports Park, Thompson, Conn.
July 21 – New Hampshire Motor Speedway, Loudon, N.H.
July 27 – Iowa Speedway, Newton, Iowa
Aug. 3 – Watkins Glen International, Watkins Glen, N.Y.
Aug. 24 – Gateway Motorsports Park, Madison, Ill.
Sept. 22 – New Hampshire Motor Speedway, Loudon, N.H.
Oct. 5 – Dover International Speedway, Dover, Del.
Source :speedsport.com
Comments
comments