Nissan to Reveal Concept Livery at Geneva Motor Show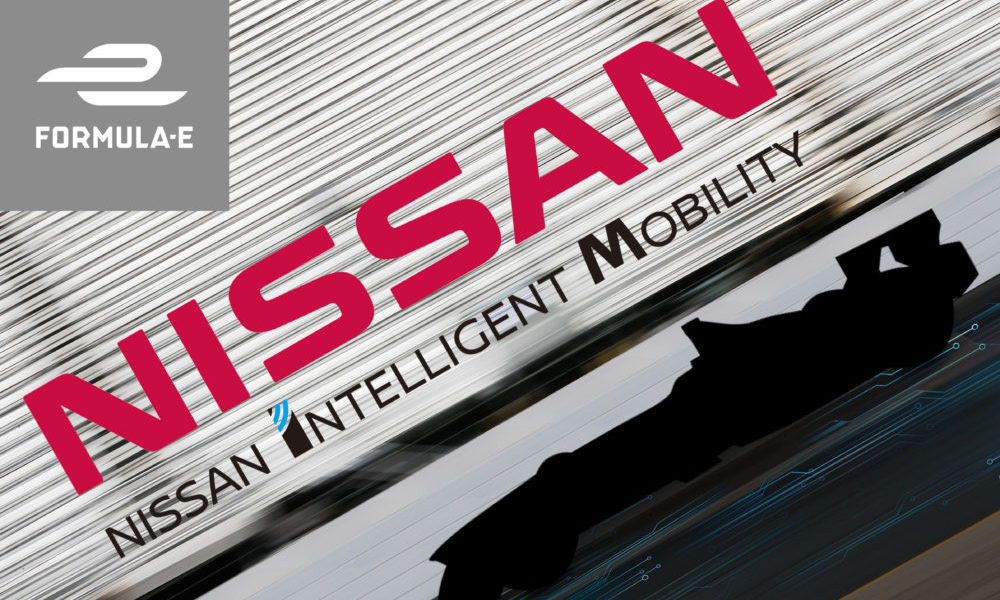 As revealed by e-racing365 earlier this month, Nissan will showcase its colours around the Nissan Intelligent Mobility branding as it pushes the company's vision for changing how cars are powered, driven and integrated into society.
Nissan, which makes the world's best-selling electric vehicle, the Nissan Leaf, introduced a new version of the zero-emission car in October 2017.
The Leaf and future electric projects will be a centerpiece of the company's marketing around its Formula E program in the coming years as it becomes the first Japanese manufacturer to race in the all-electric championship.
Nissan's global motorsport program has been announced in an address by NISMO president and CEO Takao Katagiri, with news that it will reveal livery, team and driver details throughout the year.
E-racing365 understands that little is likely to change from an operational viewpoint for Season Five as the e.dams team, which has won a hat-trick of teams' titles, continues to spearhead the squad.
Sebastien Buemi and Nicolas Prost have contracts for their services until the end of the 2018-19 season, but paddock speculation has mounted in recent races about both drivers' futures with the squad.
Buemi will have to manage a clash between Japanese brands due to his Toyota LMP1 commitments in the upcoming FIA World Endurance Championship 'Super Season'.
E-racing365 understands that there would be no issue with the Season Two champion driving for both, as long as he was not overtly used for automotive advertising as a Nissan driver.
Nicolas Prost, who has scored points in all but one of the last 17 E-Prix events, is known to be under pressure to retain his seat.
At the behest of Nissan, Renault e.dams ran reigning Japanese Formula Three champion Mitsunori Takaboshi at the Marrakesh Rookie Test last month as it evaluates using a Japanese driver in the Formula E program for a potential future seat.
Source: http://e-racing365.com
Comments
comments