RNW Exclusive – Patrick Dussault Interview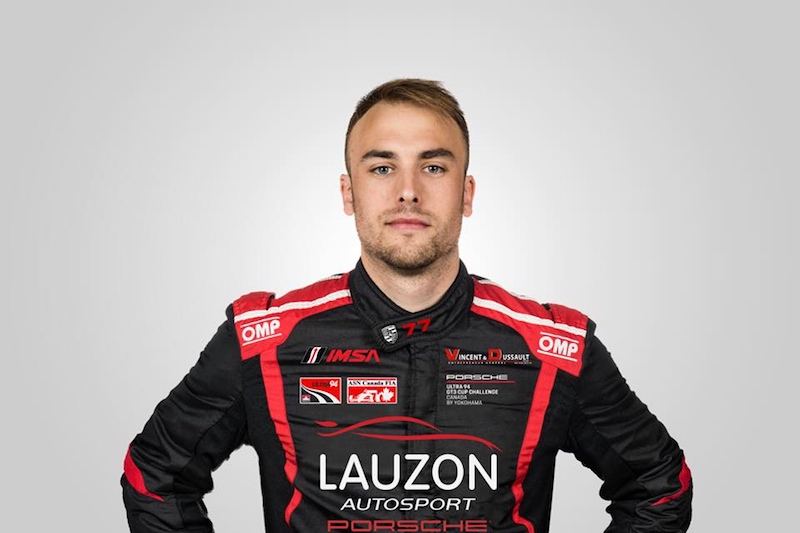 Patrick Dussault is a talented young driver currently competing in Porsche GT3 Cup Platinum Canada. Following a successful open-wheel career that lead him to go race in England, Patrick has moved on to sports car racing. Dussault is very focused when it comes to racing and is excited to see what motorsports have in store for him. He is currently racing for Lauzon Autosports.
RNW Chief Editor, Charles Côté, recently talked with Patrick about his journey and what is to come in 2018.
Charles Côté: Hello Patrick, thank you for participating in this interview, How are you feeling about your 2018 Porsche GT3 Cup season so far?
Patrick Dussault: GT3 Cup for me is perfect fit. I also get to work for my sponsors as a sales executive at Centre Porsche Rive Sud. So it's a win win for both of us.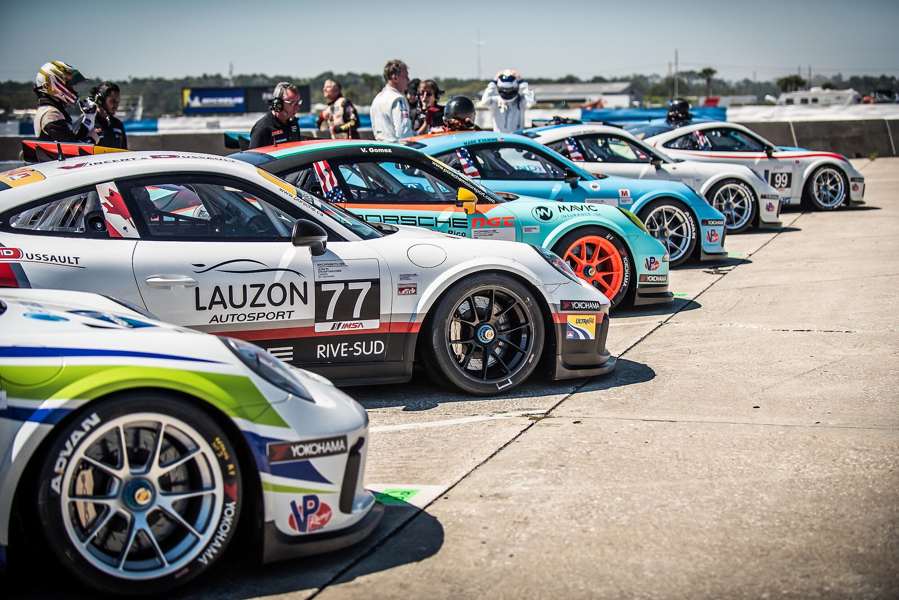 C.C: Following your start in Karting, you moved up to open-wheel racing. In 2014, you finished 7th in the Protyre Formula Renault Championship in England. Was it difficult for you to leave Canada and go race in another country?
P.D: After my Skip Barber season, I took a big risk. I said to myself, I want to compete against the best so that's where I went. To me, England, is a racing country.
C.C: For your 2015 season, you remained in England and competed in the Avon Tyres Formula Ford 1600 Triple Crown as well as the Formula Ford 1600 National Championship. Coming from Formula Renault, a series with much more aero and downforce than Formula Ford, how did you manage to adapt to your new car so quickly and take home second place in both championships?
P.D: I think that formula 1600 taught me everything. The car was simply perfect. I was with the best team in Europe , Cliff Dempsey Racing, who also count Josef Newgarden, Conor Daly, De Phillippi, Peter Dempsey on their roster just to name a few. So, for me, it just felt right. I also ended up taking home the vice championship.
C.C: After two years spent racing in England, you came back to Canada in 2016 to compete in NASCAR Pinty's series. Can you explain to us how you were approached to come back to Canada to race stock cars?
P.D: Stock cars was a good step towards my long term goals. My good friend, Patrice Brisebois, got me a ride for the 5 road circuit races of the championship. It was a decision that put me in a place where I had to make a move. Money talks right? Racing is can cost and arm and a leg. You have to go where it is the least expensive and perform in order to move up.
C.C: After a short 5 race season in NASCAR Pinty's, you raced for Lauzon Autosport in the 2017 Ultra 94 Porsche GT3 Platinum Cup Challenge Canada. You did very well and finished your rookie season in 5th place. What were your thoughts on the GT3 Cup car compared to what you raced in Pinty's?
P.D: I drive the GT3 like a formula 1600 car. The car has no aero as well as pure mechanical grip. Minimal setup so they are easy to maintain. Just experience getting in and we will be faster in 2018.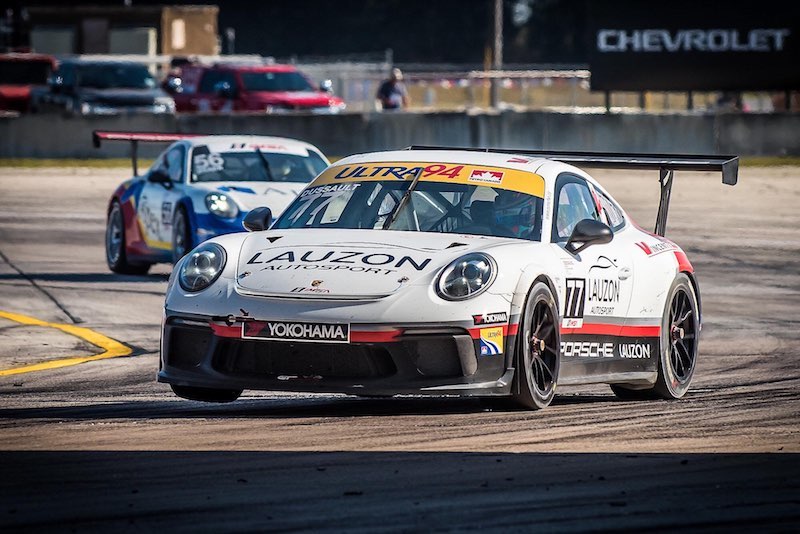 C.C: This year, you are once again competing in the Ultra 94 Porsche GT3 Platinum Cup Challenge Canada with Lauzon Autosport. The two first races of the season were held a few weeks ago at Sebring. You finished in 7th and 5th in your class. Do you think that you and your team are off to a good start to the season?
P.D: I think Sebring was a warm up. I work as a automobile sales executive also so it takes a lot of my time. I try to put my brain in « off mode » at the track. We will be on for the remaining of the season and I look forwards to my next race.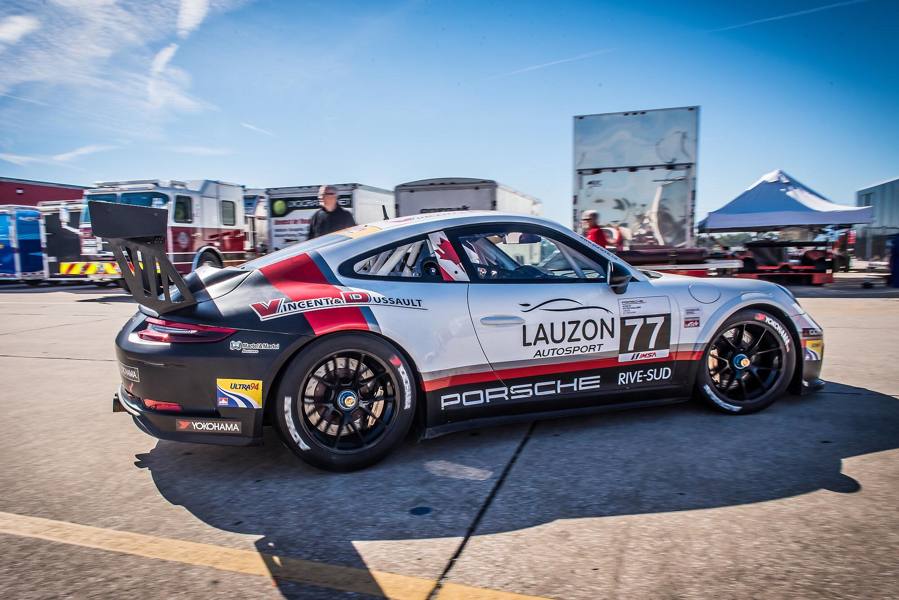 C.C: In your opinion, as a professional racing driver, what attribute makes the difference between average and greatness?
P.D: Fear is the worst enemy of any driver. If you can defeat fear, greatness awaits you. That's how I live. Why him more than myself? A wise man once said. : The Devil whispered in my ear, "You're not strong enough to withstand the storm." Today I whispered in the Devil's ear, "I am the storm." That's how I approach racing.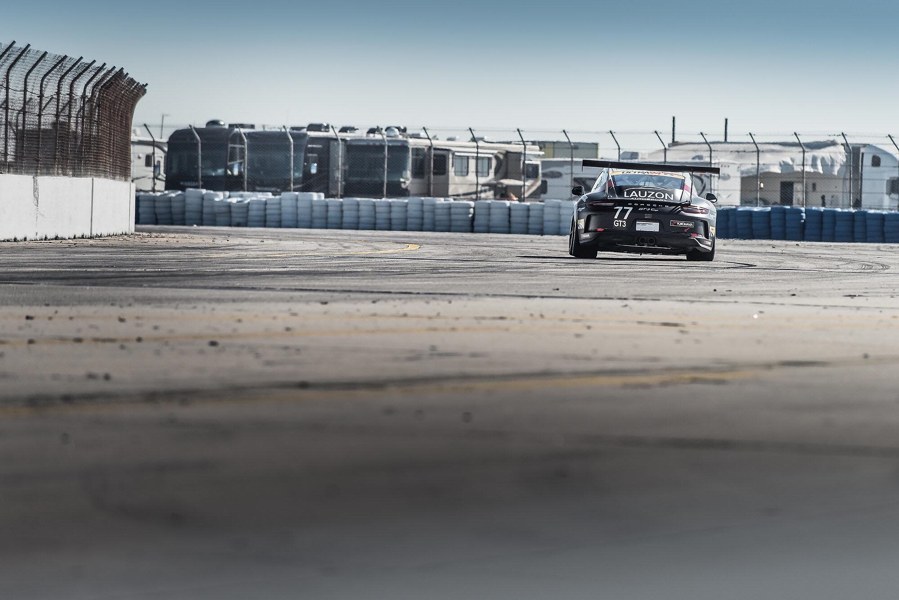 C.C: What is your end goal in regards to racing? Is there a racing series that you wish to compete in eventually?
P.D: My end goal is to pursue whatever opportunities present themselves to me. We live in a world full of opportunities, so I plan to adapt. It's an unpredictable sport, so just enjoy it. I guess PWC, WEC are my goals.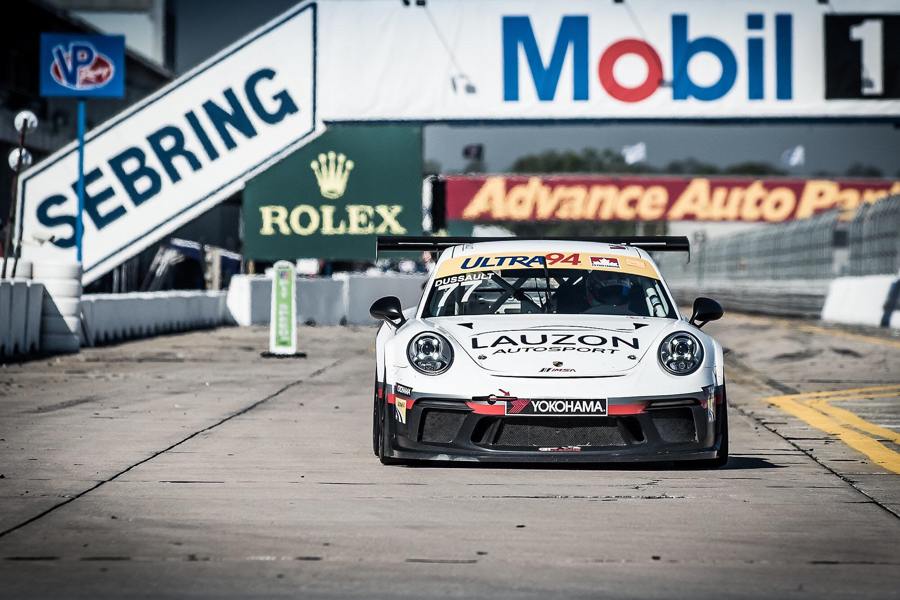 C.C: From myself and the team at RNW, I would like to thank you once again for taking part in this interview. I look forwards to seeing you race in person June 9-10th during the F1 Canadian GP. Would you like to take this opportunity to thank anyone in particular?
P.D: I would like to thank Construction Vincent & Dussault, GT Racing, Lauzon Autosport and my whole marketing team. We work together so hard to make everything happen.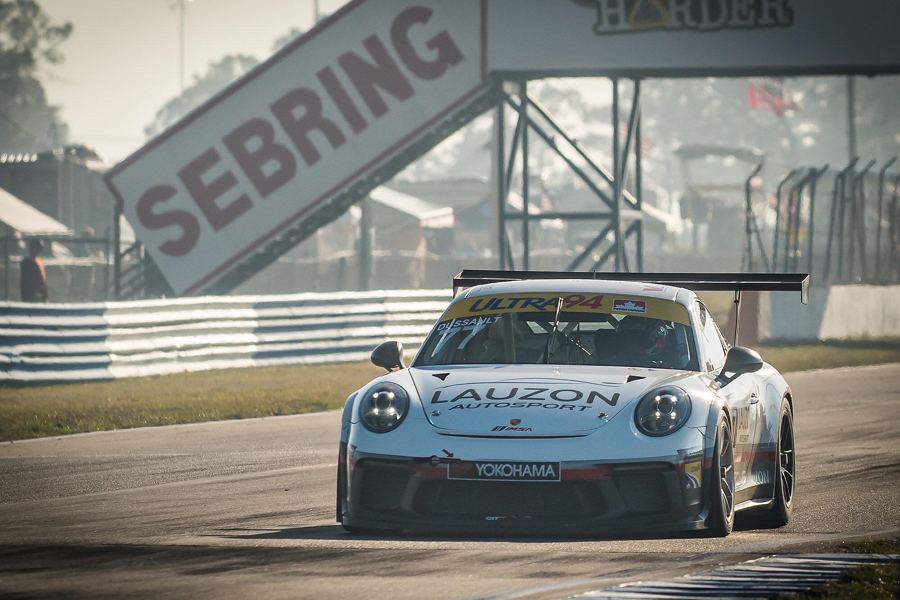 Pictures: Lambert Production: http://lambertproduction.com