Race Report Week 35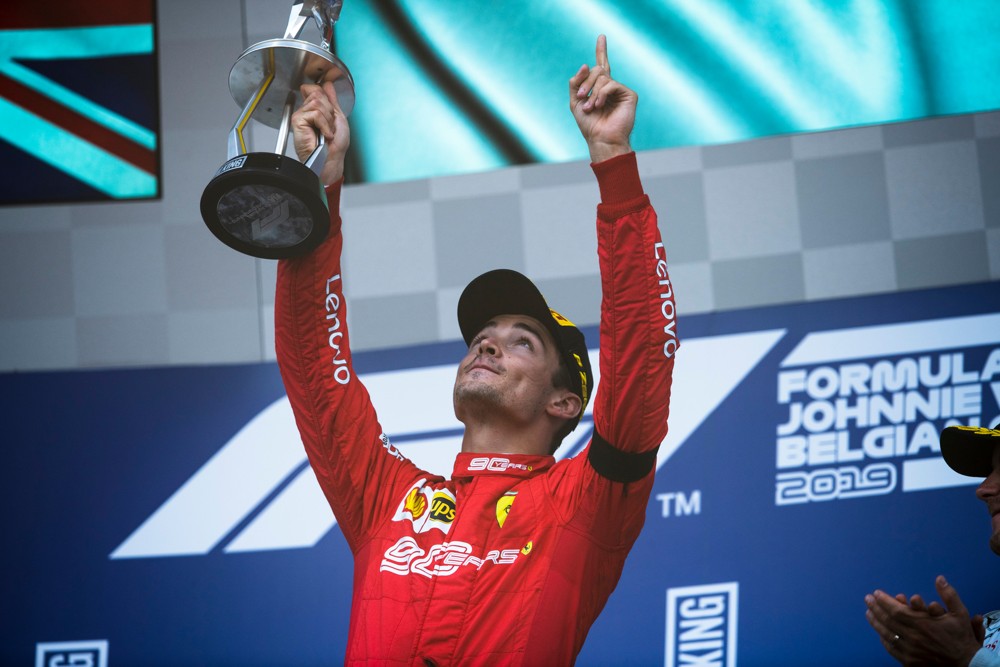 Week 35 has been an action-packed week for all the racing categories but the crash of Anthoine Hubert during the supporting feature race of Formula 2 has left the motorsport world in shock. So continue reading to know all the latest race updates from week 35.
F1: Belgian Grand Prix | Charles Lerlerc was able to shake Lewis Hamilton off to score a win for himself and the season's first win for Ferrari at Belgian Grand Prix making up for nearly missing on a victory at Bahrain
Lerlerc was able to have a clean run at Belgian Grand Prix after facing engine problems in Bahrain. It wasn't an easy race according to Lerlerc and he was struggling with the condition of tyres by the end of the race.
Hamilton was following Lerlerc closely and finished second with a gap of just 0.9 seconds. Lerlerc was allowed to pass by his teammate Vettel after team Ferrari instructed Vettel to let Lerlerc take the lead and this strategy of Ferrari resulted in Lerlerc taking the win.  
Lerlerc dedicated his first-ever F1 win to late Anthoine Hubert as they both started their go-karting careers together. While talking to the press he said that his victory is "difficult" to celebrate for him after losing a friend.
Full Race Result here: https://www.formula1.com/en/results.html/2019/races/1012/belgium/race-result.html
F2: SPA-Francorchamps | Second SPA race canceled after the tragic death of team Arden driver 22-year-old Frenchman Anthoine Hubert during the feature race on Saturday
Anthoine a Renault junior driver and the current GP3 champion suffered an unfortunate accident while trying to qualify for the top 10 in the feature race held on Saturday. He was rushed to the hospital where he died an hour after the crash happened due to serious injuries sustained during the crash.
FIA announced that the Sunday's race was officially canceled due to the terrible loss of such a young talent. F3 and F1 scheduled a minute of silence in the honor of Hubert and some teams installed stickers saying "AH" and a small French flag on their cars already while more teams have announced to add these stickers on the next week's race at Monza.
Meanwhile, his Arden F2 team has announced to run just one car at Monza to honor their late driver and respected team member.
Full Race Result here: http://www.fiaformula2.com/Results/?raceid=1003&seasonid=176
  F3: SPA-Francorchamps | Marcus Armstrong from Prema Racing improved from 19th grid position for the first race to the 8th position and won the F3 championship on Sunday
Another win for Ferrari as their F1 junior driver Marcus took the win after a thrilling race in the F3. Although there were no celebrations in the wake of Hubert's death in the F2 event.  
Marcus took the lead from the start of the race but the race had to be stopped when the safety car came out after Simo Laaksonen's crash at the beginning of the race. But it didn't take long for Armstrong to take the lead again after the race restarted and took a dominant lead which he maintained throughout the rest of the race.
Full Race Result here: http://www.fiaformula3.com/Results/?raceid=1007&seasonid=176
NASCAR Cup: Darlington | Youth beats experience as Erick Jones wins the race by going toe to toe with senior racer Kyle Busch during the last laps and beating him to the chequered flag
Erick Jones's win was far from easy as he had to hold off some serious competition but luckily for Jones Busch touched the wall twice in the last two laps that allowed Jones to take his first NASCAR Cup win of the season.
This isn't Jones first-ever win though as he has already won the Cup last year at Daytona Speedway. The turning point of the race happened after a pile-up during lap 275 that put an end to strong runs by Kurt Busch and Hamlin. The restart allowed Jones to take the lead that he held pretty much till the end of the race.
Full Race Result here: https://www.nascar.com/racecenter
 NASCAR Xfinity: Darlington | Custer was awarded victory in a shocking turn of events after Hamlin's No.18 car fails the post-race inspection and got Hamlin disqualified
Denny Hamlin was celebrating the victory after finishing first ahead of Custer but the celebrations were short-lived as his Toyota was disqualified after it was found to violate the ride-height regulations.
Custer was .603 seconds behind Hamlin at the finishing line but the disqualification left Hamlin's efforts in vain. This wasn't the first disqualification of the season after NASCAR put a new regulatory policy in place there have been four more disqualifications before this one.
Full Race Result here: https://www.nascar.com/nxs-racecenter
WEC: Silverstone | Japanese manufacturer Toyota crew takes their 3rd win at Silverstone while Cool Racing won in the LMP2 category
 Two Toyota crews secured the first and second position in the WEC opening race with both the Toyota crews No.7 and No.8 finishing just 2 seconds apart from each other. The winning Toyota crew consisted of Kamui Kobayashi, Mike Conway and Jose-Maria Lopez and they dominated the 4-hour race despite the rain and two safety car appearances. The third position was secured by Rebellion Racing R13 with Rebellion's sister car finishing at the 5th position.
Meanwhile, newcomers from Cool Racing won the LMP2 category race on their debut in WEC. This victory is surprising because one of the Cool Racing team's mechanic was injured during ELMS race and couldn't help his team.
Full Race Result here: https://www.fiawec.com/en/race/result/4636
Blancpain Sprint: Nurburgring | R-Motorsport duo consisting of Ricky Collard and Marvin Kirchhofer won the sprint for Aston Martin
The #76 Vantage AMR of R-Motorsport has been showing some serious speed and handling throughout the current season. And although this was the winning duo's first top-three finish they did this while creating a big upset for the team Audi who was leading the first stretch of the race.
Full Race Result here: https://www.blancpain-gt-series.com/results/2019/blancpain-gt-series-sprint-cup-n%C3%BCrburgring
Indy Car: Portland | Will Power claimed his second Indy win of the season
Will Power's No.12 Chevrolet from team Penske was given a hard time by his competition deeming it true that winning doesn't come easy. Powers teammate Newgarden could only manage the 5th position finish but it was just enough to get him into season finale scheduled to be held in Laguna Seca.
 Full Race Result here: https://www.indycar.com/Stats
Comments
comments