Knockhill 8/4/18 Jim Clark Memorial Meeting
As the track had been resurfaced late last year, new lap records were set in most classes during this meeting. Despite some minor incidents and one major one, the meeting was kept on schedule (or even slightly ahead of schedule) thanks to the customary excellent efforts of the marshals.
Full results are available on https://speedhive.mylaps.com/Events/1507578.
Celtic Speed Mini Cooper Cup (3 races)
As usual in this category there were some close battles throughout the field in all three races. Race 1 had two laps added for 2 safety car periods of 2 and 4 laps.
A new lap record was set in each race. In the first race Robbie Dalgleish, who finished 3rd, set the new record, but the winner of all 3 races Kyle Reid lowered it in race 2 before Dalgleish lowered it again in race 3 having retired from race 2. In the newcomers class, new lap records were set in races 1 and 3 by Michael Weddell who was the newcomer winner in all 3 races.
Scottish Legends Cars Championship (3 races)
John Paterson won all 3 races in this category, despite lowly starting positions in races 1 and 3, from which he made spectacular progress. Paterson also set new lap records in these races with David Hunter setting a new lap record in race 2. Paterson led race 2 from start to finish.
Scottish Saloon and Sportscar Championship (2 races)
An interesting and very varied assortment of cars appear in this multi-class category. Robert Drummond (Ford Escort Cosworth) and Roddie Paterson (Caterham C400) took one win apiece, but in the shortened second race Kenneth McKell (Mitsubishi EVO 8) had a violent accident on the approach to the first corner, Duffus Dip, ending in a roll or two. He was very fortunate to be able to extricate himself from the upside-down remains of his car.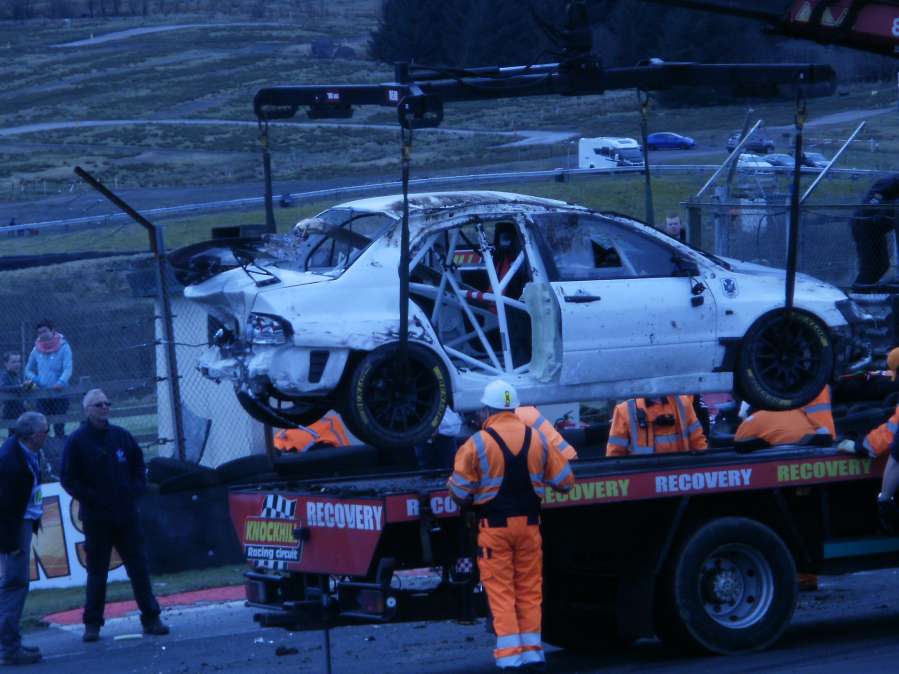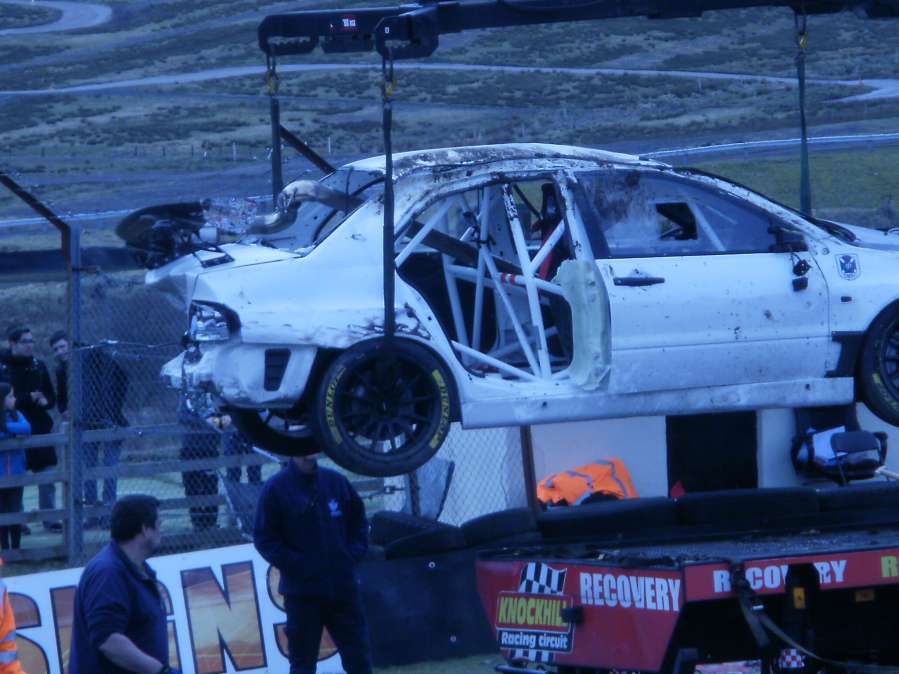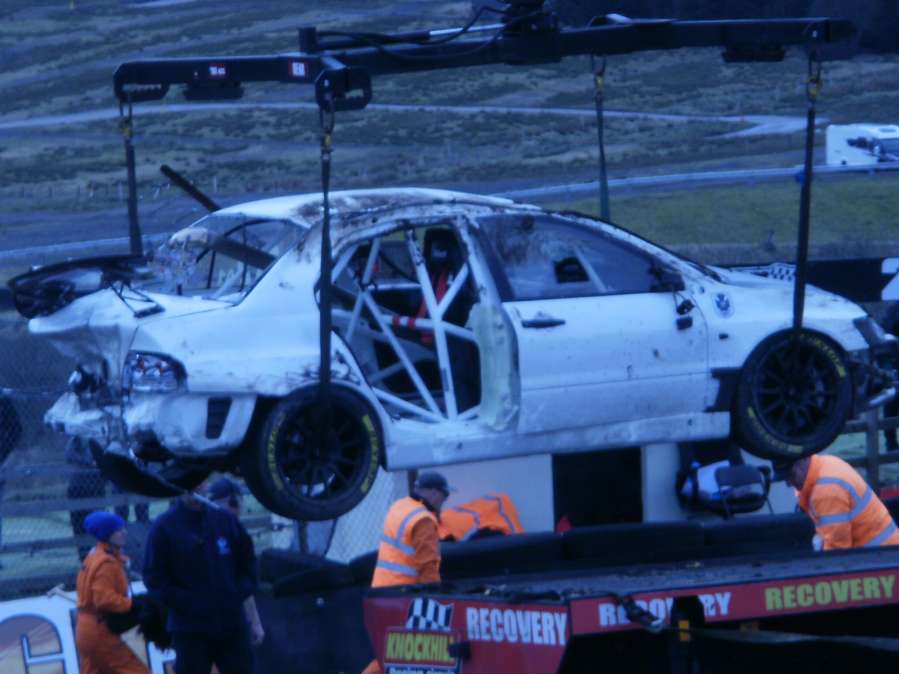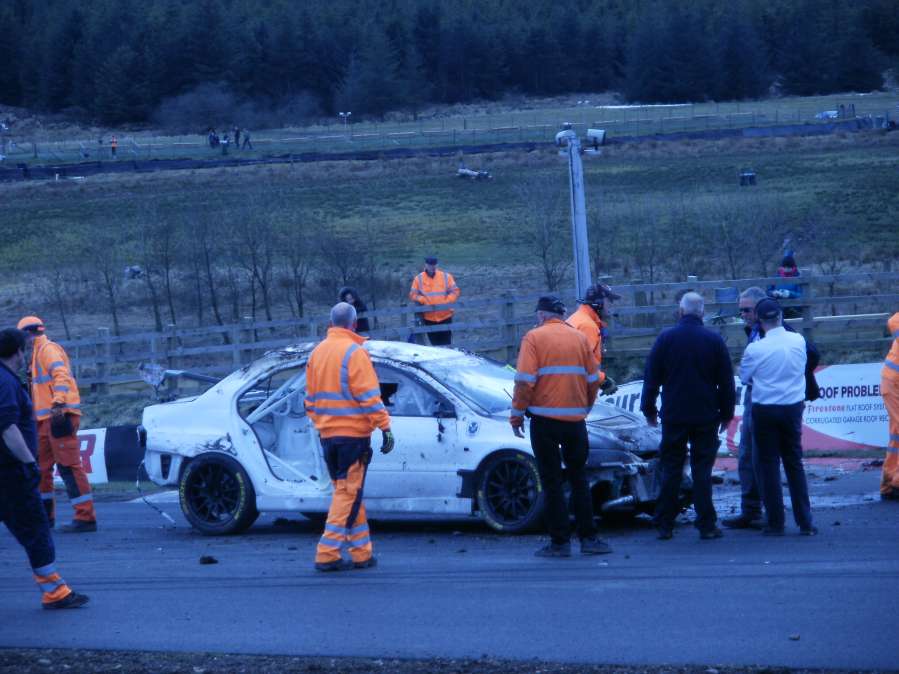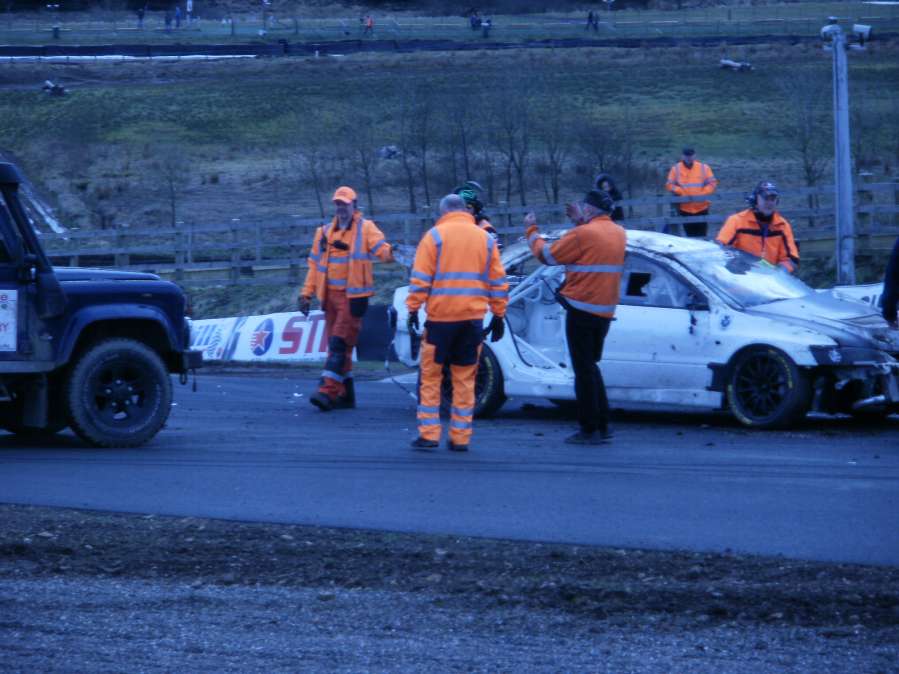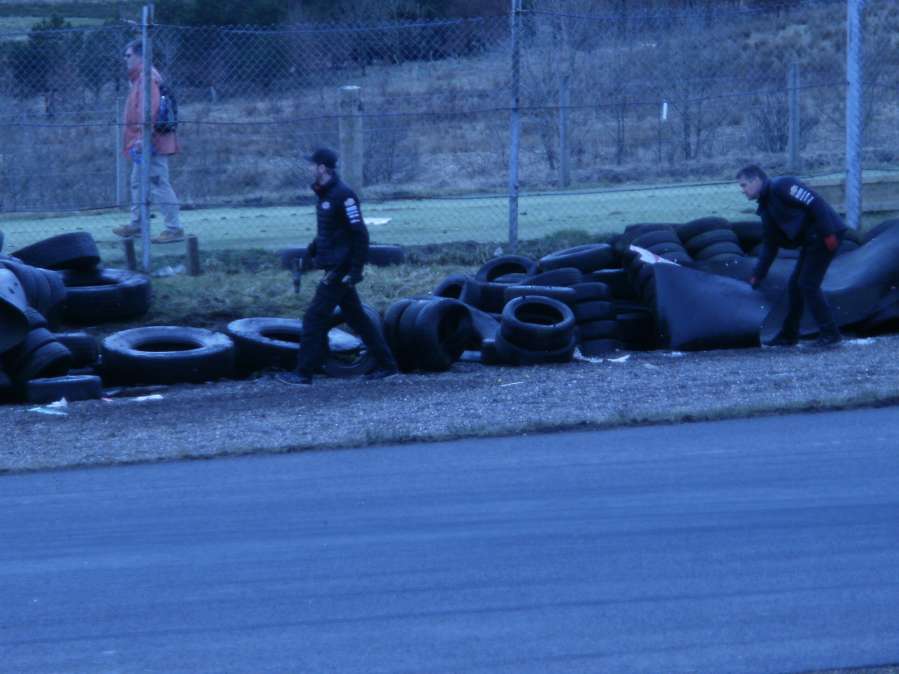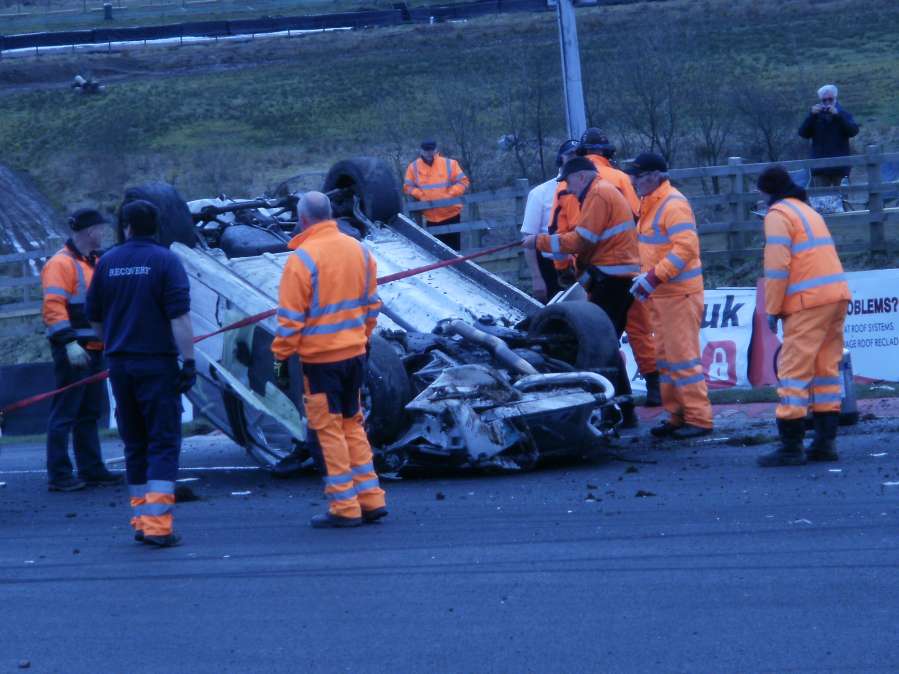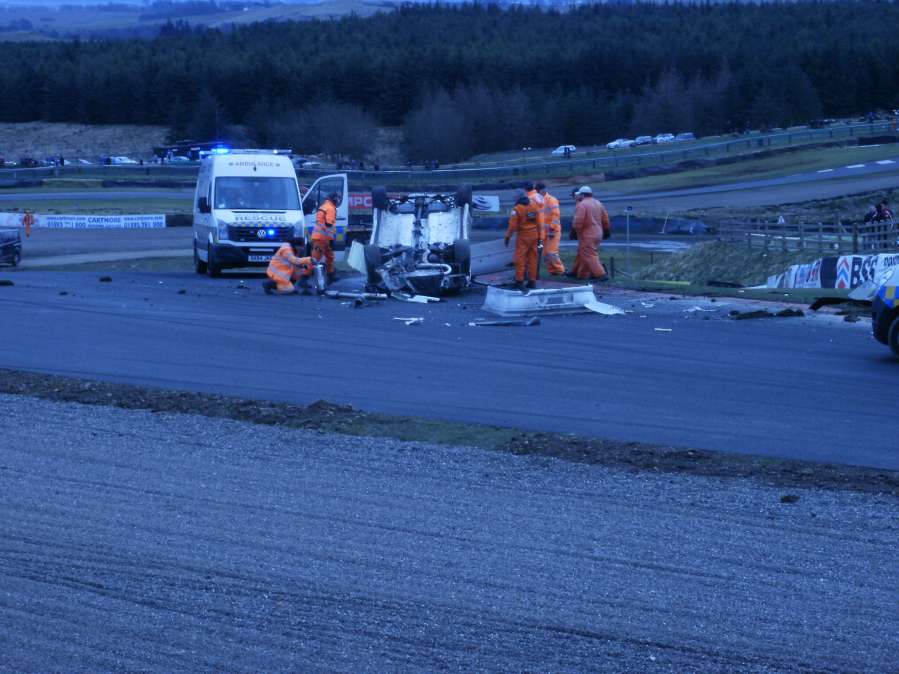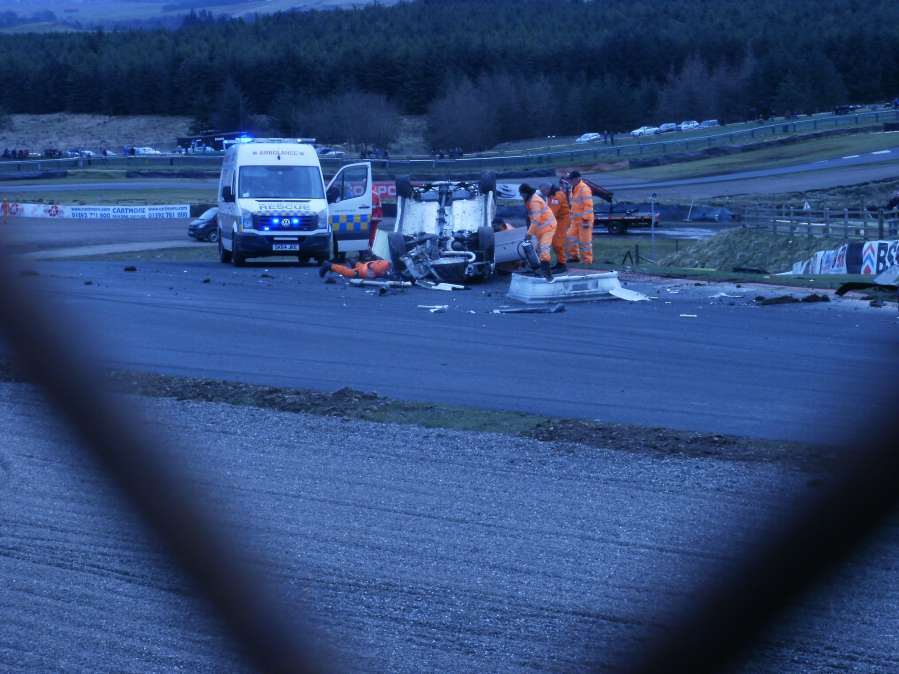 Scottish Formula Ford 1600 Championship (2 races)
In the first race, Ross Martin was being kept honest by Jordan Gronkowski until his car retired with a gearbox problem on the fourth lap. This left Martin to win comfortably. After tracking down and fitting a replacement gear selector fork, Gronkowski fought through the field to third in the second race, won by Martin again.
Scottish Classic Sports and Saloons (2 races)
Another widely varied assortment of cars (17 starters in 6 classes) made for few tight battles, although the Fiesta XR2s put on a decent show. The top 3 in both races comprised Robert Kinmond (AC Cobra), John Kinmond (Rover SD1) and Raymond Boyd (Porsche 911). In addition, there was a chance for spectators to get up close to the cars on the grid for the first race during the lunch break.
Scottish BMW and SMTA Fiesta and Hot Hatch Championship
The majority of the entrants for this race were in Fiesta STs, with only two BMW Compacts in the field. In the first race, Wayne MacCaulay led from the start but had to pit after 8 laps and rejoined well behind the others to finish 11th .with Peter Cruickshank victorious. MacCaulay then drove a fine second race to win from his lowly grid position, ahead of Cameron Bryant.