Würth Group Extends Pact With Penske & Keselowski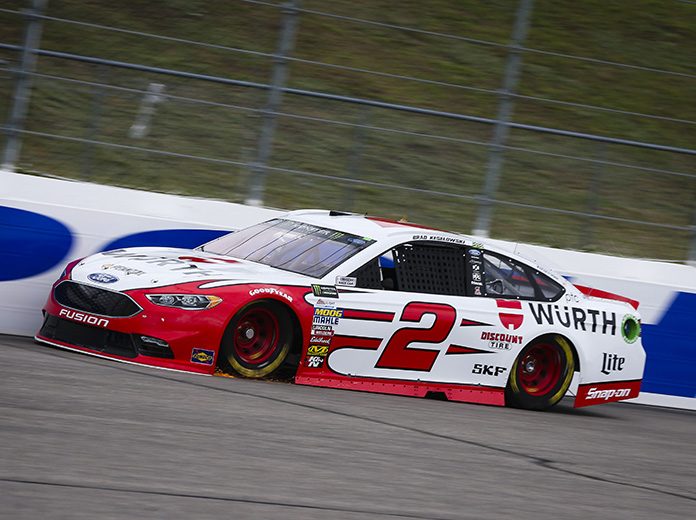 The Würth Group will return as a primary sponsor of Brad Keselowski and Team Penske in 2018. (HHP/Barry Cantrell Photo)
MOORESVILLE, N.C. – The Würth Group will continue as a sponsor of Team Penske in the Monster Energy NASCAR Cup Series after agreeing to a multi-year extension.
Würth will once again adorn the No. 2 Ford Fusion driven by Brad Keselowski as a primary sponsor for three NASCAR Cup Series races – at Auto Club Speedway in March, Dover Int'l Speedway in October and Texas Motor Speedway in early November.
Würth will also continue to serve as a full-season associate sponsor for Team Penske's No. 2 Ford.
A leading supplier of high-quality automotive parts, cabinet supplies and industrial fasteners servicing over 200,000 customers across the nation, Würth's partnership with Penske extends beyond motorsports.
Würth products are also featured in Penske Automotive Group dealerships and Penske Truck Rental facilities nationwide.
"Our relationship with the Würth Group has been successful and mutually beneficial on many levels and we look forward to continuing our growth together into the future," said Roger Penske. "They have been able to leverage their partnership in many ways, including customer and employee programs at the track. Würth is a terrific partner, not only for our race teams but also across all our businesses. We are excited about continuing to win with Würth both on and off the track."
Team Penske and the Würth Group first joined forces in 2012 when the company came on board as an associate sponsor with the team in the NASCAR XFINITY Series. The following season, Würth enhanced its partnership as sponsor with the No. 2 team and Keselowski in the Cup Series and the relationship has continued to grow each season.
"The Würth Group is excited about our continued alliance with Team Penske," said Executive Vice President of the Würth Group, Thomas O'Neill. "Team Penske is a premier partnership of which the Würth Group is proud to be a part of. This relationship is an overall benefit to our customers, companies, and the Würth brand in the United States. We are looking forward to an exciting year ahead."
Source :speedsport.com
Comments
comments