L.P. Dumoulin well prepared for first oval race of the 2018 season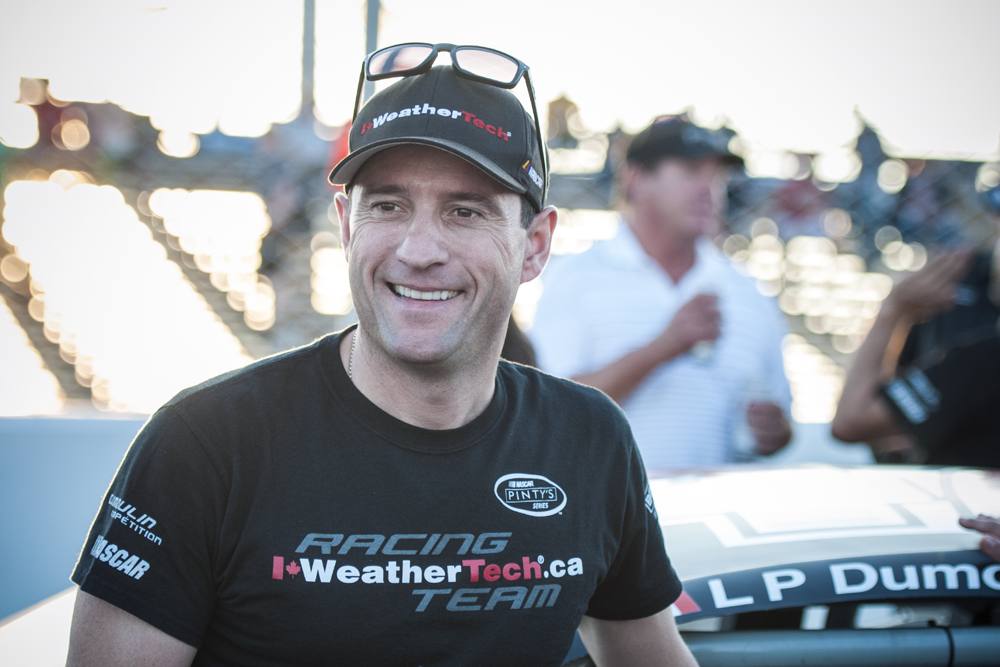 NASCAR Pinty's Series: Round 2 – Rankin Construction 200 at Jukasa Motor Speedway, June 16, 2018
The #47 WeatherTech Canada | Groupe Bellemare Team is not about to take things for granted and relax after a season-opening win at theCanadian Tire Motorsport Park (Bowmanville, Ontario) road course. In fact, Louis-Philippe Dumoulin put in some practice days to make sure that his oval car was as near perfect as possible right off the hauler for the upcoming race at the wonderful Jukasa Motor Speedway (Hagersville, Ontario). Last year, Louis-Philippe Dumoulin drove through the leading pack late in the race, right up to a fighting podium finish. His goal this year is another podium finish with, naturally, a win as a stretch objective in the June 16 event.
Louis-Philippe Dumoulin is primed for this event. "I am really looking forward to this first oval race of the season. We know we are in it for the win, and once you have tasted a win, you only want to get another one – all of them in fact would be very nice if somewhat unlikely! We were third at Jukasa last year, and our WeatherTech Canada | Groupe Bellemare car was quicker than last year in testing here [Jukasa] last week.
Our team carried out some fundamental technical changes over the winter, with the help of specialists with whom we have worked in the past, and the test results showed we made some good key decisions. All that is left now is to validate the results against the pack of Pinty's wolves on Saturday night."
Jukasa Motor Speedway
Recently renamed and extensively renovated, the original track – Cayuga – was the scene of some great racing over the years, with names like Dale Earnhardt and Rusty Wallace putting on a show for the fans.
"I love this type of track – quick, wide enough to pass with a little work, and some clean racing from everyone. Look for a great show with a large pack of quick guys looking for the win," added the driver of car #47 WeatherTech Canada | Groupe Bellemare.
The weekend Schedule and the Race Central Live:  https://hometracks.nascar.com/international/pintys-series/race-central-live-2018-nascar-pintys-series/
"THE RACE AGAINST CANCER"  : Sign up on the trunk lid of the car you favour and be one of our ambassadors!
The Dumoulin Competition campaign in favour of the Quebec Cancer Foundation continues this weekend. Let's fight against the disease together – each contribution is a step towards the vitally important podium! To make a donation online: lacoursecontrelecancer.ca
THE DUMOULIN CORNER : More history at the Gilles Villeneuve Museum
Dumoulin family racing milestone souvenirs will appear over the season on our social media. Have you read about item  #1? 
A trip back to 1972 showing family patriarch Richard Dumoulin racing his Austin Mini Cooper S at the Trois-Rivieres Grand Prix.
Go to the team Facebook page for all the details: facebook.com/dumoulincompetition
Comments
comments