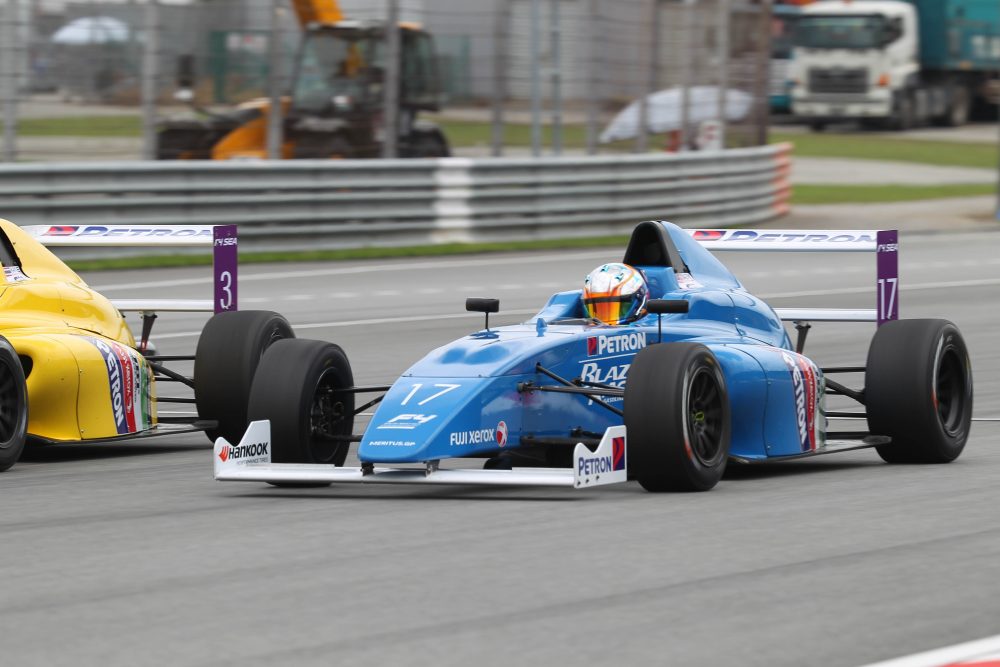 Nazim Azman made history when he won the final race at the Sepang event of the FIA Formula 4 Southeast Asia Championship (F4 SEA) supporting the Malaysian Grand Prix FINALE on 1 October.
In so doing, he became the first and last Malaysian to win an F4 support race at a Malaysian Formula One Grand Prix.
Having made his mark in F4 SEA, Nazim is now thinking ahead to the Spanish Formula 4 where he has signed up with defending champions MP Motorsport.
"I may come back and race in the F4 SEA as well, but it depends on my schedule."
He added: "I may even drive in the German F4 in 2018 but I'm actually hoping to get into the British F3."
For anyone who has ambitions of one day racing in Formula 1, F4 is a good stepping stone, particularly the Southeast Asian Series which offers 30 races for a cost-effective budget.
Nazim explained that F4 is similar to karting except the cars are so much faster:
"I would definitely recommend it to those harbouring dreams of eventually moving to Formula 1.  It is a good step up from karting and prepares you for what lies ahead."
Since it is a one-make championship, no one has an advantage.  All driver have the same equipment and start on equal footing. The only difference is the driver's skill.
"Driving in F4 SEA was really tough and I'm glad I finished on the podium in my last two races at the Sepang FINALE – third and first on the day of the last Formula One Grand Prix in Malaysia.
"That was an absolute high not just for me but for the team."
For the record, the FIA has revamped the way drivers earn their Super License points – essential for racing in F1.  In the new Formula 4, drivers can already start earning points towards their Super License.
"It is a good system as now drivers can be talent-spotted if they have proven themselves in F4 then F3 and finally F2," said Formula One's deputy race director Laurent Mekies.
Nazim agreed that Super License points are a great motivation for young drivers to contest Formula 4 SEA powered by Petron, in order to maximise skills before moving to Europe.
We hope you will be able to find some space in your esteemed publication for the stories.
Comments
comments