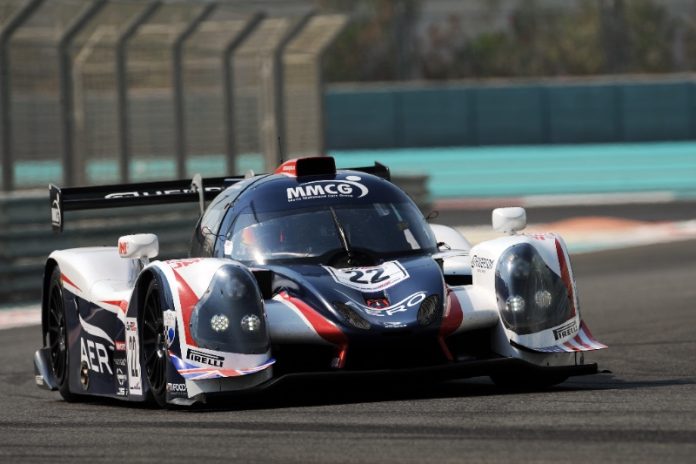 Salih Yoluc will complete the lineup for United Autosports for the Gulf 12 Hours at Yas Marina Circuit.
ABU DHABI – United Autosports officials have confirmed that Salih Yoluc will join the team for the Gulf 12 Hours, completing their driver line up for the 12-hour endurance race.
He will race alongside Guy Cosmo, Patrick Byrne and Mike Benham in the Ligier JS P3. Salih will be racing a sports prototype for the first time, however, the circuit won't be new to him as he has raced at Yas Marina before, entering the 2015 Gulf 12 Hours.
"I'm really happy to join United Autosports for the Gulf 12 Hours. It will be my first time racing a prototype and I'm really excited to get started," said Yoluc. "My first time with a team that has great reputation will be really helpful for me to understand the car. I have already done a few races at Yas Marina, including this very race in 2015, so I'm now looking forward to racing in a prototype."
Salih has most recently raced in the European Le Mans Series, finishing second in the GTE category, missing out on the championship win by only two points. In 2016 he raced in the Michelin Le Mans Cup, again finishing second in the championship. Salih has also raced in the International GT Open, the Dubai 24 Hours, British GT and was the first Turkish driver to race at the Le Mans 24 Hours.
"I'm really pleased we have Salih joining us for the Gulf 12 Hours. He has experience of the circuit and although he hasn't raced an LMP3 car, I'm sure he will quickly adapt to the car," said Richard Dean, team owner and managing director, United Autosports. "I'm sure he will also work well with his new teammates, Guy Cosmo, Patrick Byrne and Mike Benham. This is a strong driver line up and I'm hoping for a good result for them."
Source : speedsport.com
Comments
comments