MP Motorsport announce Ralph Boschung for 2018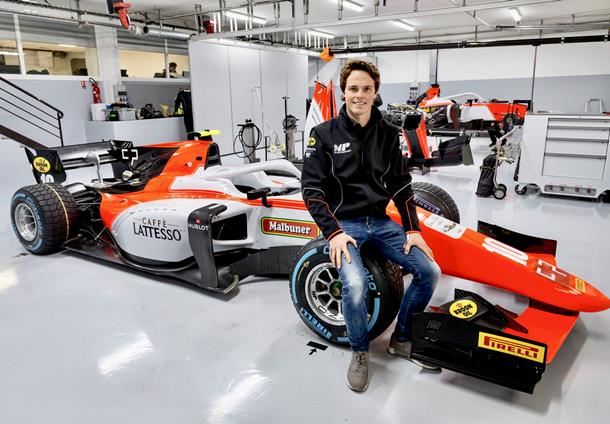 Swiss driver joins Dutch team for sophomore year
Swiss driver Ralph Boschung has signed for MP Motorsport to compete in the 2018 Formula 2 season. It will be Boschung's second season in the category, after a promising debut campaign in 2017.
Boschung switches to MP Motorsport having completed a successful test day in the post-season test in Abu Dhabi in November 2017.
"I'm really happy to be joining MP Motorsport for my second season in Formula 2", said Boschung. "We cooperated very well during our day together at Yas Marina, and this gave me the confidence that we can do well in 2018. With the new car, it's a level playing field for everyone, and MP has the staff to get the most out of a new chassis. It will be an amazing season."
"It's great that Ralph will be part of our Formula 2 team for 2018", said Sander Dorsman, MP Motorsport's team manager. "He has shown good speed in his first season in F2, and I'm certain that we can convert his speed into more solid results. Our post-season test with Ralph went very well. We are convinced that we can build on that form to produce a consistent points-winning run in the season ahead."
Last year, Boschung's promising debut season in Formula 2 resulted in 11 points, with a seventh place at the Red-Bull-Ring as his best result. In 2015 and 2016, the Swiss drove two seasons in GP3 with a win at the very same Red-Bull-Ring as the highlight. Boschung's first two seasons in motor racing resulted in a win and 14 podium finishes in the German-based ADAC Formula Masters series.
Comments
comments