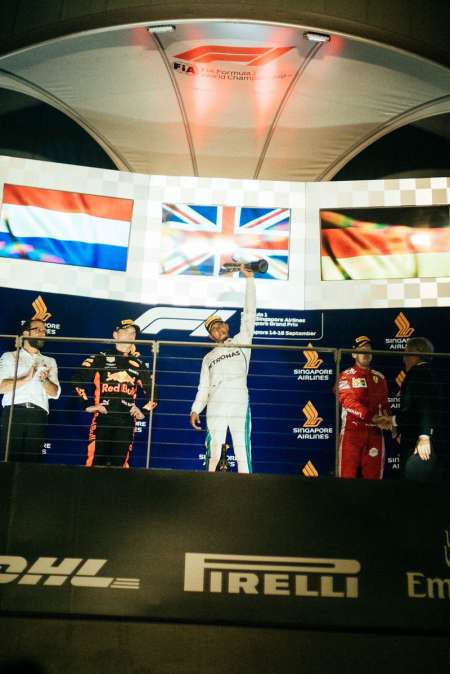 I'm spent! That was a tough race, I have such great support here and we had a great start," Hamilton said.
"The team have never given up faith and belief in me and Valtteri.
"It felt like the longest race of my life, I'm glad it's over. Max put up a good fight too, what a weekend. It's a blessing. I'm just blessed.
"I was a little but unlucky with the traffic, these guys [Romain Grosjean and Sergey Sirotkin] were moving and it was difficult to follow. Max was lucky I think, and the guys wouldn't let me by, my heart was in my mouth but once I got past I could put the pedal down and just had to go."
Of his title rival's inability to contend, Hamilton added: "The Ferraris put a good fight this weekend but I'm not sure where their pace disappeared to in the race.
"It's just special."
Comments
comments