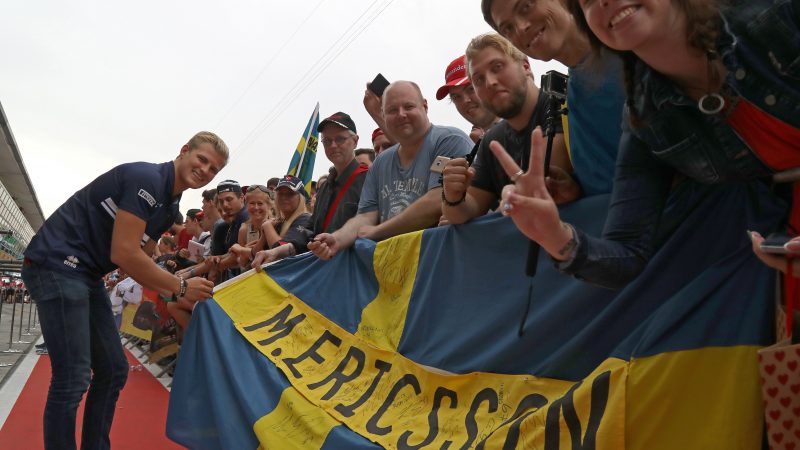 7 April 2018
Weather: FP3: sunny and dry, 29-30°C air, 36-41°C track; Qualifying: sunny and dry, 28-29°C air, 31-32°C track
After a solid Friday, the Alfa Romeo Sauber F1 Team continued to work in preparation for the race in FP3 with good results, and Marcus Ericsson and Charles Leclerc headed into the qualifying sessions feeling very motivated. With positive first runs, Q2 seemed within reach, but on the last run, when the drivers returned to the track after a brief disruption following a red flag, they struggled with grip more than expected. Despite that, the team remains confident for the race, knowing that tyre selection will be a crucial factor in the outcome of the 2018 FIA Formula 1 Gulf Air Bahrain Grand Prix.
Marcus Ericsson (car number 9):
C37 (Chassis 03/Ferrari)
Qualifying: 17th in Q1 (1:31.063 min / supersoft tyres)
3rd practice: 16th (1:31.859 min / supersoft tyres / 17 laps)
"Today we decided with the team to focus more on the race preparation and FP3 was a really good session; we were really in the fight here. In qualifying as well, we were fighting in the midfield. Unfortunately, we weren't able to make that extra step up towards the end of Q1 as our competitors did. It's a bit disappointing to be out in Q1 because it felt like Q2 may have been possible – but at the end, it feels good to see that we are making progress. We worked a lot on race set-up and I am expecting us to be fighting in the midfield during the race tomorrow, so let's see what is possible."
Charles Leclerc (car number 16):
C37 (Chassis 02/Ferrari)
Qualifying: 19th in Q1 (1:31.420 min / supersoft tyres)
3rd practice: 18th (1:32.037 min / supersoft tyres / 19 laps)
"We had a good Friday, but today was a little bit more tricky. The balance of the car was not quite how I wanted it to be, but I think that I still have some work to do in adapting to this type of car. In particular, I have to learn how to drive with more understeer, which I am struggling with a bit at the moment. In the end it was a bit frustrating, but I will definitely learn from this experience and I will do my best to come back stronger in tomorrow's race. The pace we showed yesterday is promising, so it will be important to make a good start and to recover positions".
Source: https://www.sauberf1team.com
Comments
comments