RNW Exclusive – Roman De Angelis Interview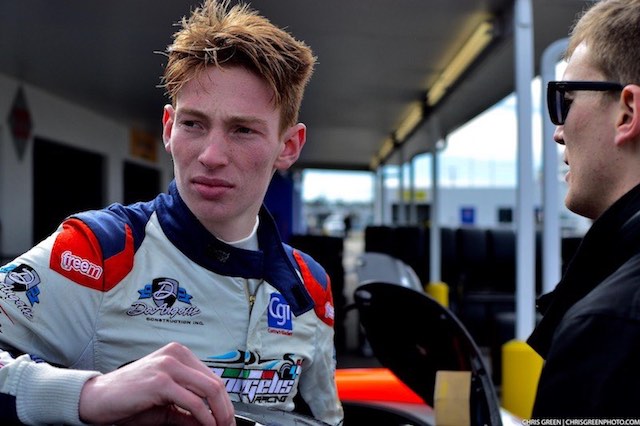 Following his first karting win at just nine years old, Roman De Angelis has never looked back. The young Canadian driver has had a very successful career so far. At just sixteen years old, Roman has been named rookie of the year in his debut F1600 season, won the 2017 Porsche GT3 gold cup challenge Canada and finished third in the GT3 gold cup challenge USA. On January 6, Roman won the inaugural IMSA LMP3 prototype challenge presented by Mazda at Daytona International Speedway.
Charles Côté, editor in chief of RNW, recently had the pleasure of conducting an interview with Roman. Here's what De Angelis had to say:
Charles Côté: Hello Roman, thank you for accepting to be a part of this interview. How does it feel to start 2018 as the winner of the inaugural IMSA prototype challenge presented by Mazda series at Daytona?
Roman De Angelis: It was an amazing win and an even more amazing way to start the season off. There is nothing better than winning, but especially the first race of the year, in Daytona with such an amazing team and stacked grid. We come into 2018 with lots of confidence and motivation to get that winning feeling back. I will be pushing even harder to keep 2018 a winning year from start to finish.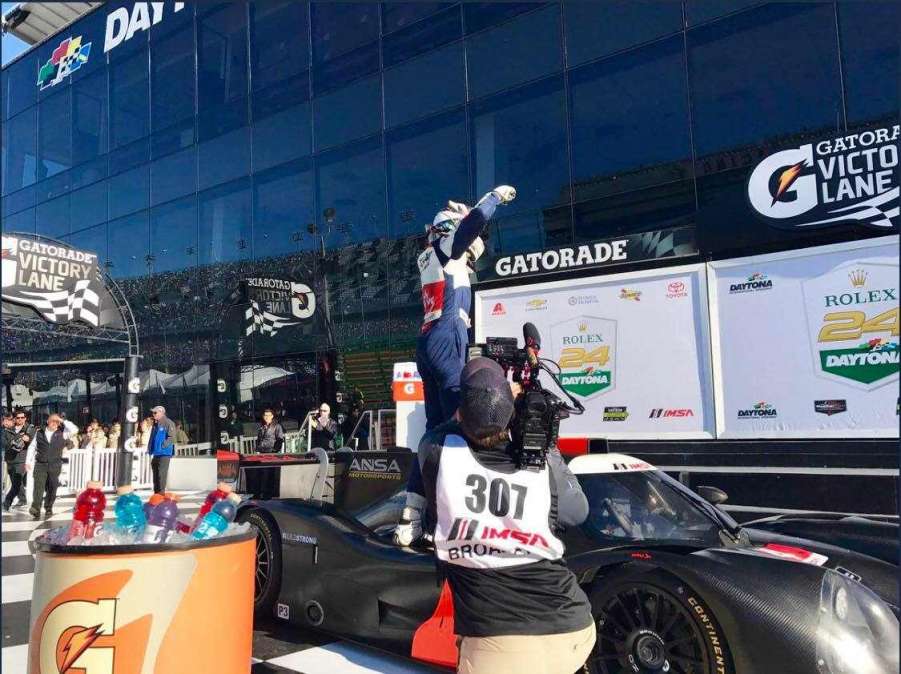 C.C: 2017 has been a very interesting and busy year for you. Did you find it difficult to handle racing in the Porsche GT3 cup challenge Canada, the GT3 cup challenge USA as well as participating in a few F1600 races?
R.D.A: The only way to describe 2017 was busy. We were racing more than 22 weekends last year as well as testing on other weekends. It was definitely difficult to compete not only in two different cars but sometimes on the same weekends. I would sometimes find myself running from one car and hoping in a completely different car without even being able to take off my helmet. From a huge, heavy, powerful sports car to a 1500 pound open wheel car, there is a massive difference in terms of the way it feels and the style of racing. All the seat time was 100% beneficial to myself as a driver and at the end of the day, any time spent in a car, I'm doing what I love!
C.C: You won your first karting race at nine years old, won rookie of the year your first season in F1600 after winning 5 races, won the 2017 Porsche GT3 gold cup challenge Canada, finished third in the GT3 gold cup challenge USA and recently won the first race of the season in the IMSA LMP3 prototype challenge at Daytona. You are already a very accomplished driver at just sixteen years old. Has all this success helped you gain confidence in your abilities as a professional racing driver?
R.D.A: I think that at the end of the day, being 100% confident in your abilities and being able to say before every race that I have the ability to win or at least do the best I can with what I have has completely changed my results and my career. In karting I was always a driver who was able to win in terms of speed but I was never confident enough in myself to pull through in the end which resulted in multiple 2nd and 3rd place trophies. I learned a very important lesson from my mechanic and mentor in karting that changed the way I drove and helped me achieve what I have to this day. At the same time, confidence is important but I always have to remember to stay humble and remember that there is always more to be found even if you are winning.
C.C: In your opinion, as a professional racing driver, what attribute makes the difference between average and greatness?
R.D.A: I think that in this sport, there are many things that can go wrong and so many elements that have to be in line in order to win championships and races. Sometimes, the greatest driver isn't always the driver who is fastest. I think what makes someone above average, is their ability to focus only on what they have to do and not be distracted. Between points, someone being faster than you in one session, a bad handling car or even something outside of the track like school, family and friends, there is a lot of distractions that can offset the mind from the main goal. To be able to remain focused on this goal and only the goal is what makes the difference between an average driver and the greatest racers.
C.C: I had the pleasure of watching you race this past June at circuit Gilles Villeneuve during F1 Weekend. You won both races of the Porsche GT3 cup gold class. Being Canadian, was it a special moment for you to win at this historic circuit?
R.D.A: In all honesty it was a cool feeling to win in Gold, but in this sport, crossing the line first is what everyone wants so I don't think I can really get the full experience of winning here until I possibly have the chance to win the race overall in the platinum class. Standing on the podium where all the greats have stood was an amazing experience that I will remember and cherish forever. I hope to be able to do it again soon.
C.C: Let's talk a bit more about prototype racing. Can you let us know how you were first approached to do some pre-season testing at Sebring and Daytona before being offered to drive the ANSA Motorsports Ligier JS P3 in the IMSA prototype challenge season opener?
R.D.A: Me and Alain Nadal, the owner of ANSA Motorsports, go way back to my karting days. My father and him are great friends through motorsports and he used to come watch my karting races when I was down south racing. This past year, I got the opportunity to test and race his KTM X-BOW GT4 in the Pirelli World Challenge at Mosport. We started last on the grid and managed to climb to 3rd until having to retire just shy of the end due to a fuel pump failure. After this we talked about running the LMP-3 or at least testing with Alain. After a successful test in Sebring, it just took off.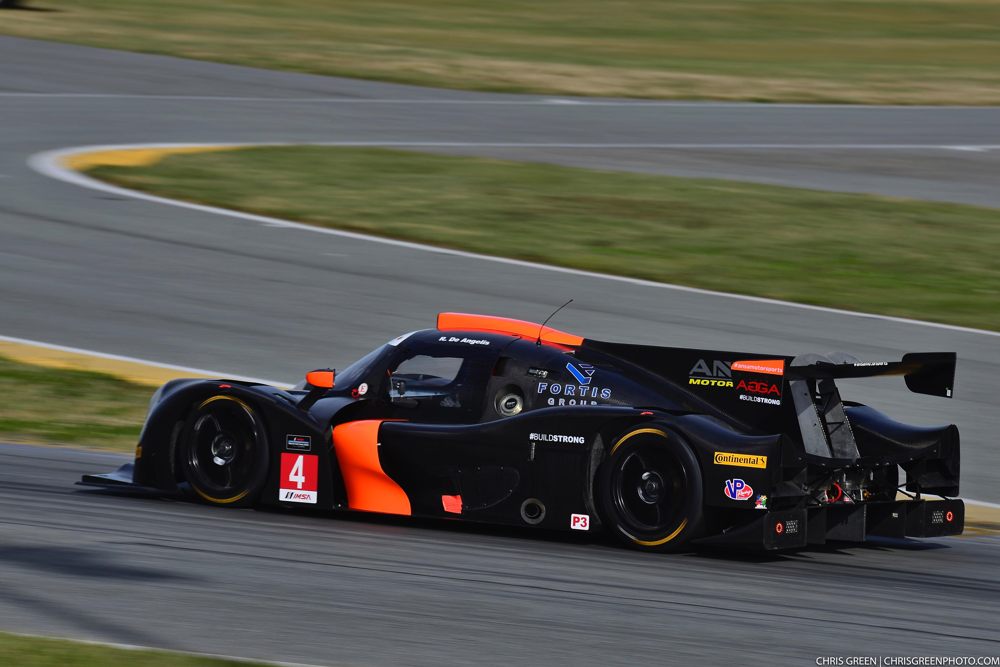 C.C: Going into your first prototype race, can you tell us what were your teams expectations as well as your own in terms of performance and finish?
R.D.A: Our expectations were quite high. We had done a few days of testing, had a very proper car, a great strategy and we felt that we wouldn't have a problem making the most of the 1 hour and 45 minute race and winning it. Usually, expectations aren't that high especially with the first time racing that car being that weekend but we had everything very well laid out so we weren't worried.
C.C: Your win at Daytona in early January was your first time racing in a high downforce race car. Can you let us know how you were able to adapt so quickly to a car so different to the Porsche GT3 cup you are used to and secure a first place finish?
R.D.A: Testing is what made the biggest difference in terms of adapting and being as competitive as we were in Daytona. I don't think there are many cars harder to drive then a Porsche GT3 Cup car so adapting to the LMP3's downforce and stability wasn't as hard as I thought. I also had an amazing engineer with ANSA as well as an great team and crew around me who helped a lot in terms of progression and comfort.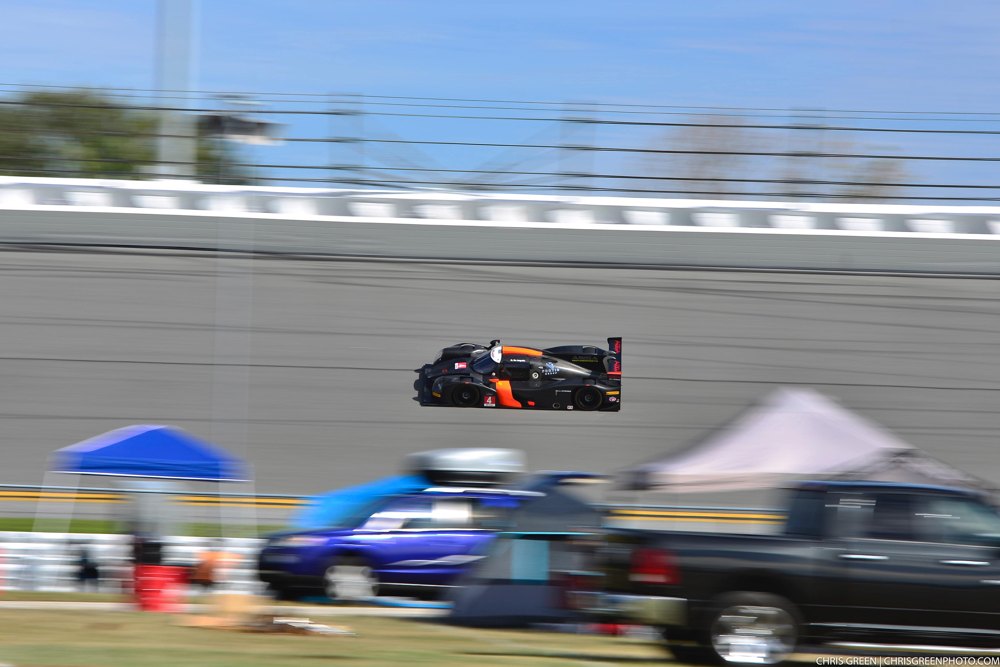 C.C: What words of advice would you give a young aspiring racing driver?
R.D.A: I think all young and aspiring racing drivers should just commit 100% to what they want to do and push as hard as they can every time they are in a race. Always listen to what everyone has to say because you never know when that information might be useful to you. The final thing I would say is no matter how good you are or how big a race you've won, never let your head get to big because in the end, there will always be someone who is able to do something better than you even if it's a small element in motorsports.
C.C: Every driver has a goal. What racing series do you wish to compete in eventually?
R.D.A: In all honesty, as long as I'm in a car racing, I will have a smile on my face so I'm not to picky. I think racing in WEC or Weathertech would be pretty awesome!
C.C: Ever since you started racing, you have been quite successful. Can you give us some insight on your plans for 2018?
R.D.A: I can say that I will be doing a lot of racing but the official plans haven't been released yet so I guess you will have to wait for that!
C.C:  From myself and the team at Racing News Worldwide, we would like to wish you all the best in the pursuit of your dream. We look forwards to seeing you on the racetrack this year! Would you like to take this opportunity to thank anyone in particular?
R.D.A: There are many people within these teams and groups that have helped me drastically in my career but that list would be endless. I would like to thank my family, friends, supporters, Koene USA who I raced for in karting, Brian Graham Racing, Mark Motors Racing, BN Racing, ANSA Motorsports and a very special thanks to my Dad, Mike Maurini and Tony Lonewsi who have helped me so much through my career as supporters and mentors.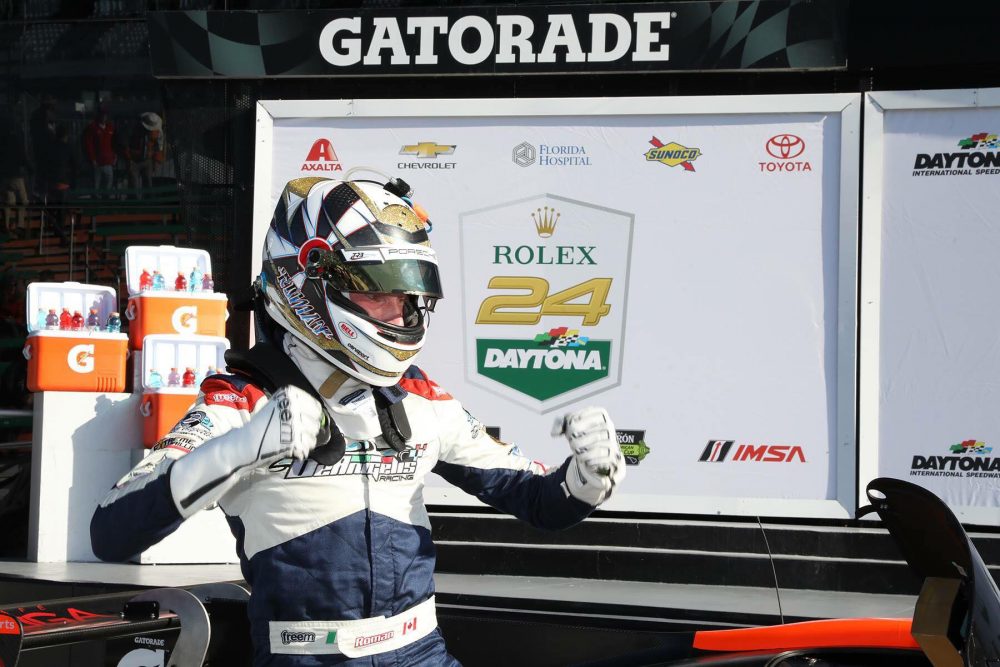 We look forwards to seeing what 2018 has in store for Roman De Angelis. We will be keeping in touch with Roman and will update you on his future plans and progress.
Watch Roman win the IMSA LMP3 prototype challenge presented by Mazda at Daytona International Speedway here:
https://romandeangelis.com
https://markmotorsracing.ca/team/roman-de-angelis
https://www.imsa.com/events/2018-roar-rolex-24
Comments
comments