RNW Exclusive – Molly Helmuth Interview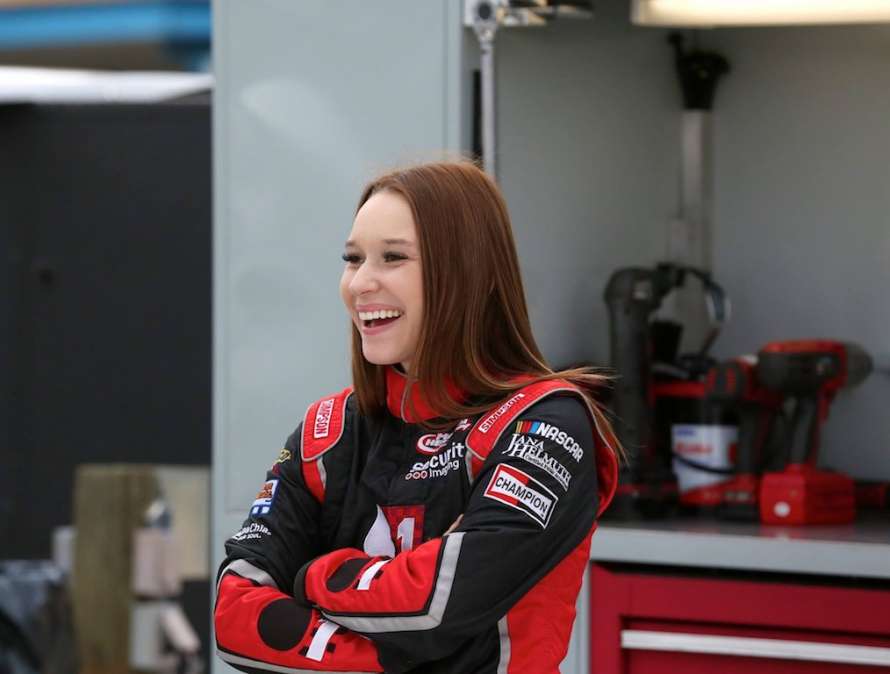 Molly Helmuth is a very inspiring young lady. After hanging out at the track as a young girl, Molly quickly discovered that she had a passion for racing. At eleven years old, she started competing in karting. Eventually, she moved into stock car racing. Currently, Molly competes in the Super Late model stock car racing series. As a talented driver who is also very focused on giving back, she wishes to inspire young drivers to get involved and set an example on and off the track.
RNW Chief Editor, Charles Côté, recently talked with Molly about her journey and what the future might have in store for her.
Charles Côté: Hello Molly, thank you for joining us today. You started Karting at eleven and never looked back. Today, you compete in Super Late Model stock car racing. What drew you to this racing series?
Molly Helmuth: I started racing at eleven but was introduced to motorsports at around four years old, watching my uncle race. I started Go-karting at 11 and went on to racing Ministocks, Pro 4 Trucks, Ford Focus Midgets then into Super Late Models. What drew me to Super Late Model stock car racing was the fact that it is the highest grass roots racing series before entering into K&N and ARCA.
C.C: Besides racing, you also seem to be passionate about giving back. Can you tell us about your "Molly's Mighty Mouse" program?
M.H: Alan Kulwicki had the Mighty Mouse as his mascot when he raced, and because I am a part of the Kulwicki Driver Development program in honor of Alan, I thought it would be great to incorporate the Mighty Mouse into Molly Helmuth Racing. In my opinion, it's important to get the younger generation involved at an early age. I enjoyed going to the race track when I was younger and I want others to experience the same thing. Essentially, my "Molly's Mighty Mouse" program is a VIP experience to come meet a racecar driver and see what it's all about and inspire them to get involved within the sport.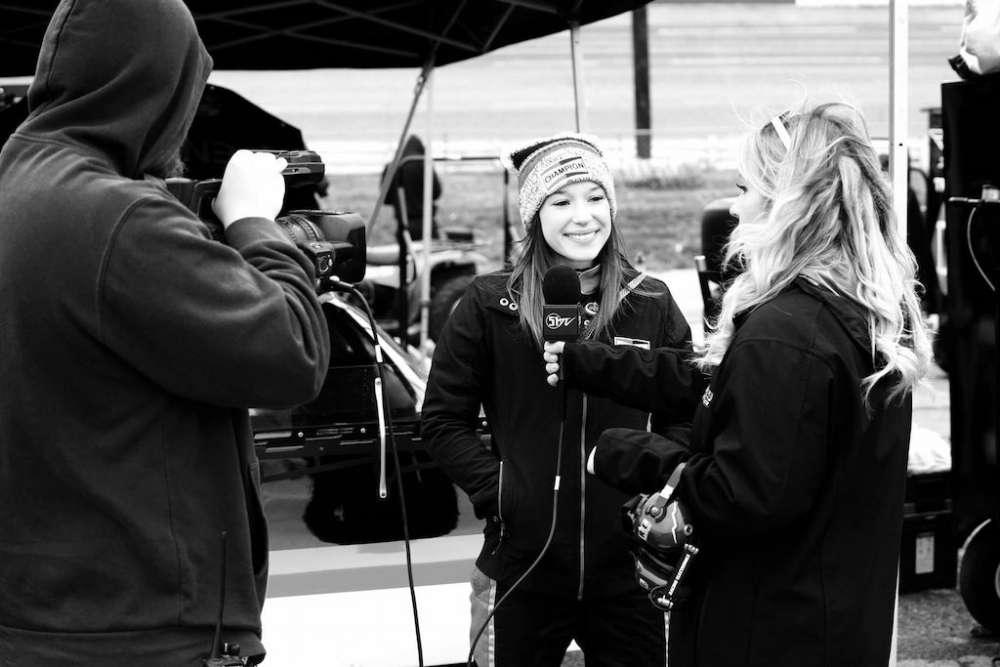 C.C: Following the tragic death of Alan Kulwicki, the 1992 NASCAR Winston Cup Championship winner, his friends and family started the Alan Kulwicki Driver Development Program (AKDDP) in 2015. You are one of the participants this year. Can you tell us about the program and how it has helped you in achieving your goals?
M.H: Since the inauguration of the program back in 2014, a lot of talented drivers been through the program. I believe it is the best driver development program out there. Being selected as a semi-finalist, and then to become one of the seven finalists is great to add to my racing resume. The KDDP focuses on driver competitiveness, and driver involvement on and off the track. Being a race car driver is such an incredible opportunity that many don't have the chance, or ability to do, and therefore, by being able to give back to people who are less fortunate, and to compete against six others incredibly talented racers for the Kulwicki Cup is really pushing me in all aspects of my racing.
C.C: Alan Kulwicki is certanly an inspiration to all stock car drivers and racer's alike. Is there another driver that you look up to and why does this person inspire you?
M.H: Besides Alan Kulwicki, I don't look up to anyone else at this point in time. I draw my inspiration from all stock car drivers as a whole and want to be where they are. I pick certain aspects from certain drivers and try to incorporate that into my driving. There isn't really a single person that I look up to besides Alan.
C.C: Before a race, are there certain pre-race rituals that you go through in order to get ready?
M.H: Not necessarily. I do some stretches to get prepared to get into the car because you are in there for a long time. This prevents injuries and cramping. I am not superstitious, I just try to take some time to myself and think about anything that could potentially happen during the race, and how to react to those scenarios. I like to take time to breathe and concentrate for the race and the task at hand.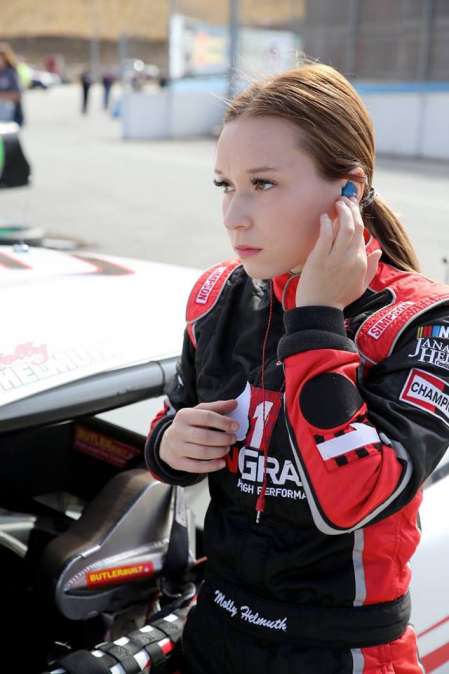 C.C: It's no secret that motorsports have, for a long time, been male-dominated. As a young female driver, do you feel that woman currently have more opportunities in racing than they had in the past?
M.H: Absolutely, there was a point in time where women weren't even allowed in the pits. Since Danica Patrick retired, the industry is looking for the next female driver who can compete and do well for her partners. I feel as though there is a huge opportunity for females to get involved as drivers, team members or in other sectors of the industry. There are already many female racecar drivers gaining attention at the moment, and there are also female engineers and tire changers in the sport as well. With all of the attention women are receiving in the sport, I hope it draws more female fan viewers and women to enter into the industry.
C.C: In a society striving for equal opportunities for all, what are some steps that you believe must be taken in order to better integrate women in racing?
M.H: In my opinion, it all starts with women trying to strive towards making it into the industry. It all starts with women being driven, focused, and trying to push through. Personally, I try to show my competitors, who are predominantly males, that I am here to compete and strive for success for my team and for my sponsors. I'm not just a pretty face. I am willing to work and push hard to be involved in all aspects of my racing career. I try to present myself well and watch what I post on social media. I strive to be professional, calculated and involved in what the team is doing in order to make me better, faster, stronger. In the end, it's all about respect.
C.C: Having been competing in various forms of racing for more than a decade, what advice would you have to give to a young girl who is passionate about racing and would like to make the leap to competing?
M.H: I would tell her that the sport she is getting involved in is not easy. I got started at 11 and was not successful right away. In reality, I was pretty terrible and received a lot of back lash and criticism. You need to let the haters motivate you. There are so many aspects in the sport of racing that you must be involved with. You must try to gain as much knowledge as you can, live in the moment, let haters push you and never give up! I never did, and will not do. One quote I say to people is "don't quit because quitting lasts a lifetime." You don't want any regrets in the future. Keep pushing if this is what you want to do!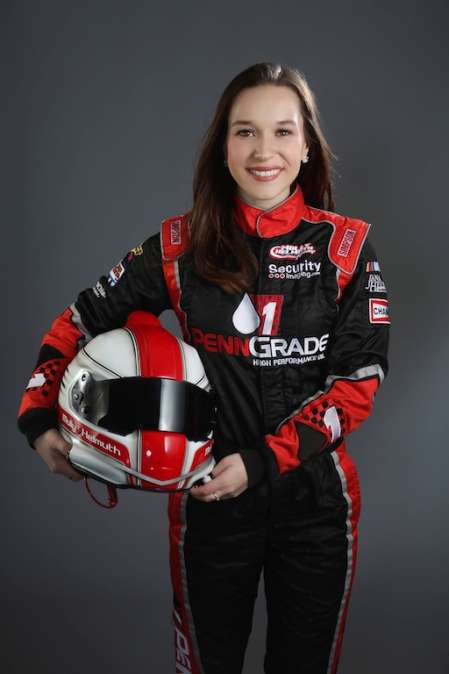 C.C: It was announced that you had been approved to participate in the NASCAR Camping World Truck Series. What does this announcement mean for your future in racing?
M.H: I announced it a few years ago. This sport requires an incredible amount of money but as much as I would love to be in that series, I do not have the funding at the moment. Since I have made the transition to race on the east coast, it really gave me a jump towards that goal, since I'll be racing at high-speed, historical tracks with a lot of banking, against really talented drivers that you hear about on the west coast. Hopefully this will get my name out there more, find more sponsors and hopefully be able to soon say I will be competing at Martinsville Speedway, the first track you can compete at once approved for the NASCAR Camping World Truck Series.
C.C: When it comes to racing, what is your ultimate goal? Is there a particular racing series that you have your eye on?
M.H: My goal is to finish this season back east top five in points. My goal is set on moving into the NASCAR Camping World Truck Series since it's the lowest tier of the three top NASCAR series. It also is more appealing to potential partners because you receive more TV time. I hope to compete in at least one NASCAR Camping World Truck Series event within the next two-three years.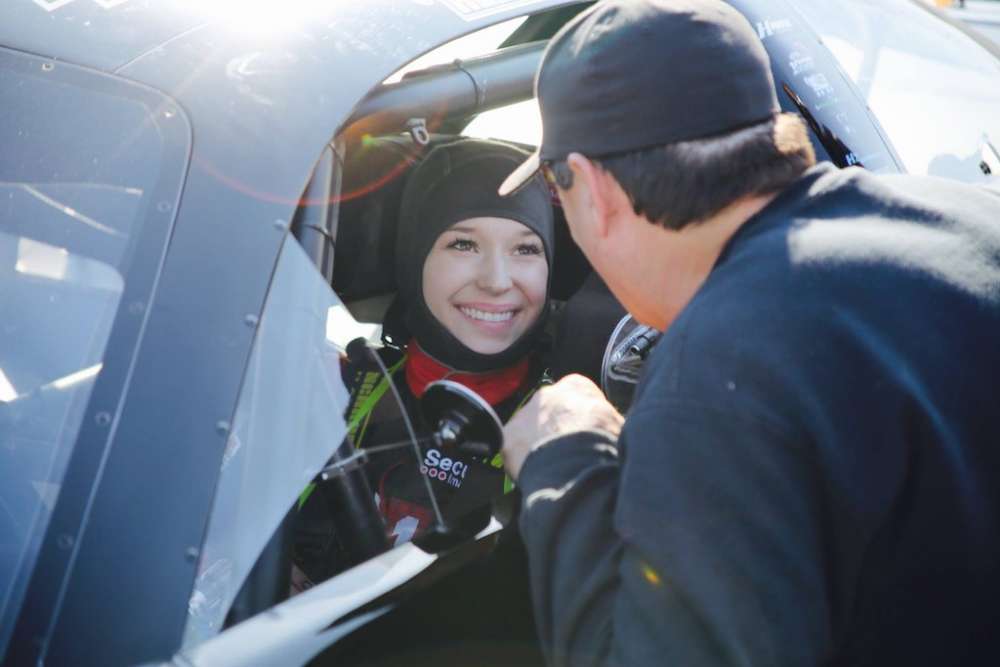 C.C: In your opinion, as a racing driver, what attribute makes the difference between average and greatness?
M.H: I would say that as an average racer, you enjoy being a driver but are not willing to put in all the work necessary in the shop, with the business side of racing and with sponsors. As an average driver, you are not involved with all of that. You know how to be fast but are not as involved and implicated as you should be. Basically, you are not as willing as others to put in the work necessary. Many things lead to greatness. You must study race videos, work with the crew to make the car quicker and work with sponsors to satisfy their needs, and promote your brand in the most positive light. A great driver knows how to give back to their crew and be more involved with the team and his or her brand. It's all about involvement. That to me is the key to greatness.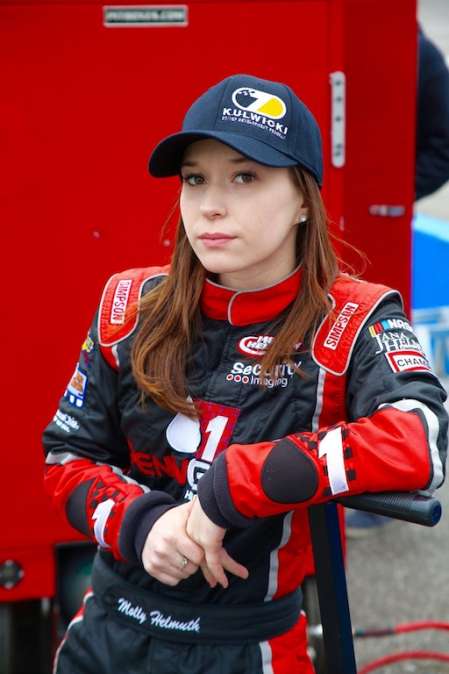 C.C: From myself and the team at RNW, we would like to thank you for taking the time to answer some of our questions. I wish you all the best for your 2018 season. Would you like to take this opportunity to thank anyone in particular?
M.H: Thank you very much! I would like to thank my partners which are: Security Imaging, Jana Helmuth CPA, PennGrade 1 High Performance Oil, Impact Race Fuel, J2 Race Parts, Squires Machine, Country 98.9 The Bull, Kulwicki Driver Development Program, Molly Helmuth Racing 2018 "1,000 Lap Supporter" Members.
Comments
comments