RNW Exclusive – Michael Simpson Interview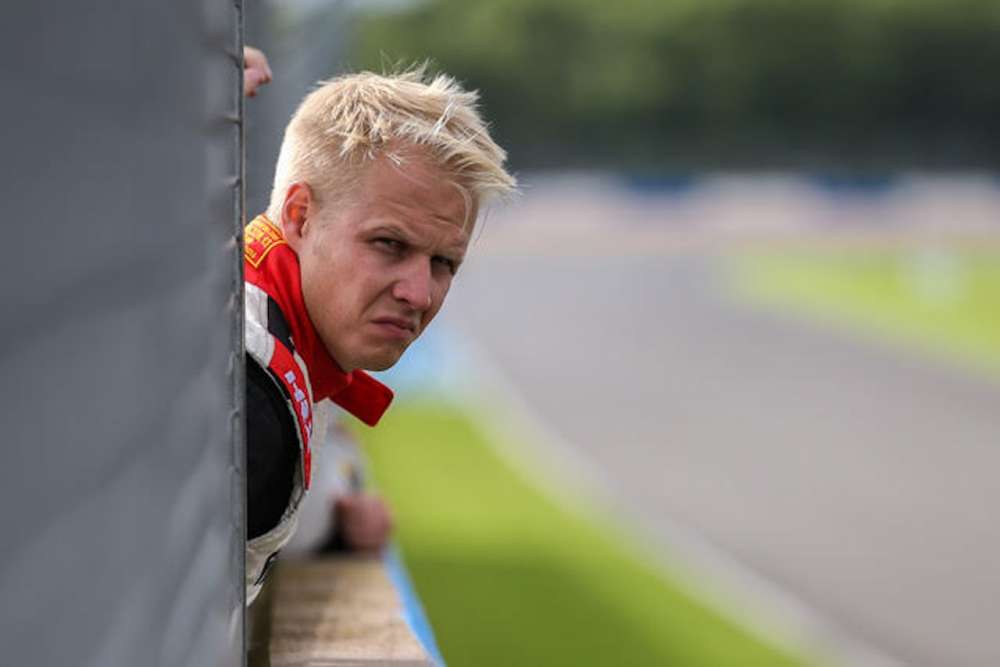 Michael Simpson is a very accomplished professional racing driver. Following an impressive Karting career with many championship wins, He started competing in the Britcar Endurance Championship in 2012. Since his move to endurance racing, he has never looked back. Since 2012, Michael has been a force to be reckoned with in multiple endurance championships like the Bathurst 12 hours. In 2008, Michael joined British race car manufacturer Ginetta. Currently, Michael serves as their chief race driver.
RNW Chief Editor, Charles Côté, recently caught up with Simpson to talk about Ginetta, endurance racing, Le Mans and what is to come in 2018.
Charles Côté: Michael, thank you very much for answering some of our questions today. Even though we are at the very beginning of the 2018 season, you and your team have already started the season right with a second place finish at the Bathurst 12 Hour in the GT4 class. Do you think that 2018 will be a successful season for you?
Michael Simpson: Thank you very much, 2018 has already been very successful for myself and Ginetta. We won all three Creventic Proto Series races in Dubai with the Ginetta G58. From there, we finished second in the Bathurst 12hrs in the GT4 classification with the Ginetta G55 GT4 and more recently, we won the Creventic Hankook 12hr series at Silverstone with the Ginetta G58. It's a dream start to the year for me with four victories and one second place whilst most racing drivers are still in the winter 'off season'.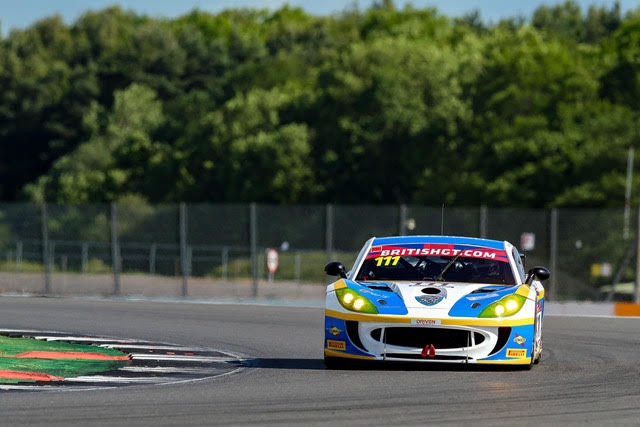 C.C: Throughout your career, you have participated in many multi-class races. Can you tell us what are the particular difficulties faced by a driver in this type of race format?
M.S: Since 2010 I've contested many races worldwide; from very club orientated 24hr events such as the Britcar 24hrs (with over 90 very different cars) all the way through to the ACO FIA European and Asian Le Mans Series. The approach and mentality to each event are vastly different to single-make sprint racing. You can be in a car for up to three hours at a time. When you are racing worldwide, the physical climate conditions you are put through can be very tough. How you approach car setup is different as you will have additional co-drivers who will all want something different from the car. Add that to the professional and amateur drivers in cars circulating up to 30 seconds per lap differently and you have an unbelievable challenge in front of you.
C.C: Since 2012, you have finished on the podium of multiple endurance races. In your opinion, what are some of the attributes that you possess which make you such a strong endurance racer.
M.S: I am very current, competing in up to 20 endurance races worldwide per year. My mentality is focused to work back from the chequered flag and to find the gains in physical performance, car setup, team processes to guarantee the best result possible. With my many years' experience I am good in all conditions, including traffic, thus making my overall stint time 'on the money'.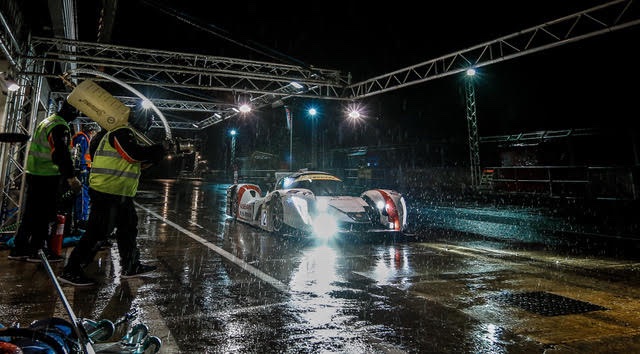 C.C: You have been working for Ginetta Cars since 2008 and are now their chief race driver. How does it feel to be a part of such a respected race car manufacturing company?
M.S: It is a great privilege and honour to be earning a living fulfilling my dream. Being a Factory Driver for one of the few remaining British manufacturers is very rare and something that motivates me to work very hard both in and out of the car. I am very active not only on a race circuit but also behind the scenes commercially.
C.C: As the chief racing driver for Ginetta, can you describe to us some of your responsibilities?
M.S:
New Products – involved with the technical and commercial team to define the product specification and the commercial opportunity. From there, working closely with the Engineering Team through the design phase, as a driver and a commercial person I have a good understanding what the driver and the customer need from a car which can impact significantly on the design. Once the product is in the prototype phase, I work on developing the product from initial systems calibration through to performance endurance test.
Racing – representing the brand on the circuit either with a factory team or a customer programme
Engineering – subcontracted to teams and drivers to work on performance engineering of the car and team.
Coaching – Ginetta has over 150 racing customers in the UK alone. I am often passing on my knowledge making people better all-round drivers.
C.C: Ginetta has recently announced that they will take part in the LMP1 class of the historic 24 Hours of Le Mans in June of 2018. For this occasion, Ginetta has unveiled the new G60-LT-P1 race car. You were one of the first people to drive this new machine. Can you tell us how implicated you were in the development of this car?
M.S: It was a very special occasion bringing together all the Ginetta staff, the customer team CEFC TRSM and all of the integrated systems companies such as Mechachrome, Bosch and Megaline. Obviously it was a quite nerve racking experience to be in charge of a brand-new product and the culmination of countless man hours of effort! The weather didn't help either, as it was a mixture of ice and rain, but as long as you approach it professionally and think in a logical engineering manner, you are fine. The confidence it gave me from the first run is a huge pat on the back to the engineering team.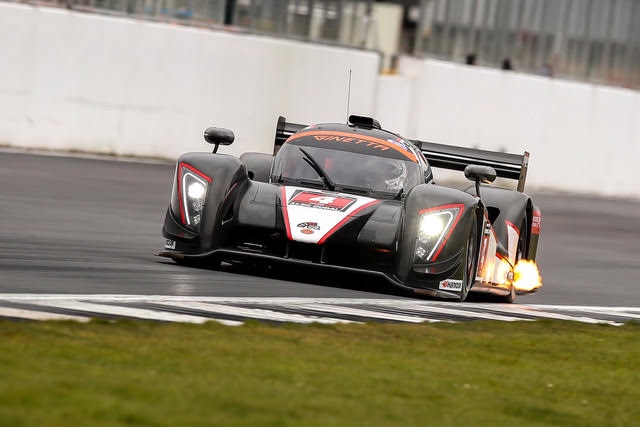 C.C: Many people are saying that the G60-LT-P1 has the potential to be a podium contender in LMP1 at Le Mans and challenge teams like Toyota. What are your thoughts on this?
M.S: We certainly believe so. Ginetta has put everything possible into this project and we have completely surrounded ourselves by industry professionals. We are very lucky to have such a strong customer team (CEFC TRSM) representing us in the WEC, who will field world class drivers. Due to regulations, we are restricted on testing, but in initial testing the car is very strong and quick.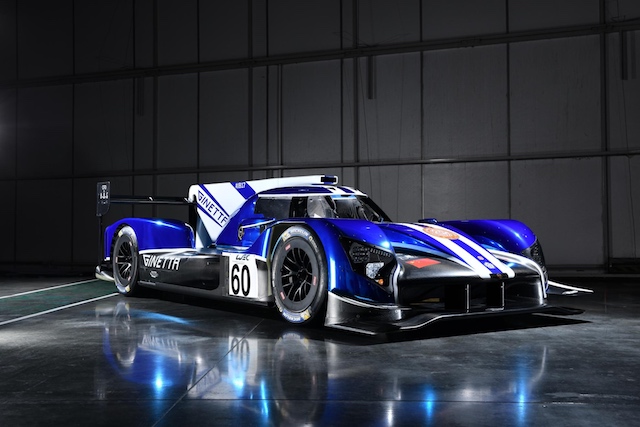 C.C: In your opinion, as a professional racing driver, what attribute makes the difference between average and greatness?
M.S: In pure driving it is a culmination of everything, just like any normal job role; experience, dedication, team player, engineering and fitness. The reality in our business is lead commercially, that could be a manufacturer going racing to sell road cars, or a sponsor looking at securing business in a market you can open via racing, so realistically the true greats can drive sub-consciously without thinking and are very good at working the commercial aspect.
C.C: Can you let us know what the 2018 season has in store for you?
M.S: I am leading the Creventic 24hr Prototype series, so I look forward travelling the world in the Ginetta G58 to win that title with my team mates. There's always plenty of development for the current range which includes the LMP1, G58 and G55 GT4.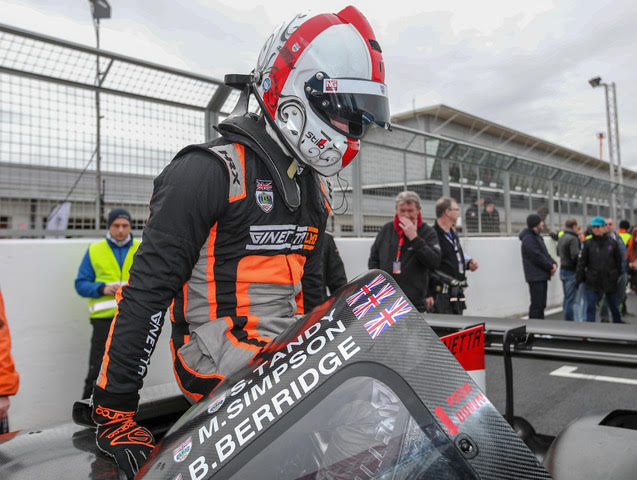 C.C: From myself and the team at Racing News Worldwide, we would like to wish you all the best for 2018. We look forwards to seeing you on the race track this year! Would you like to take this opportunity to thank anyone in particular?
M.S: Lawrence Tomlinson for giving me the opportunity 10 years ago at Ginetta, we have come a long way in 10 years and proved ourselves to be a force to be reckoned with worldwide. Lastly but not least, my very supportive family who put up with me travelling a lot!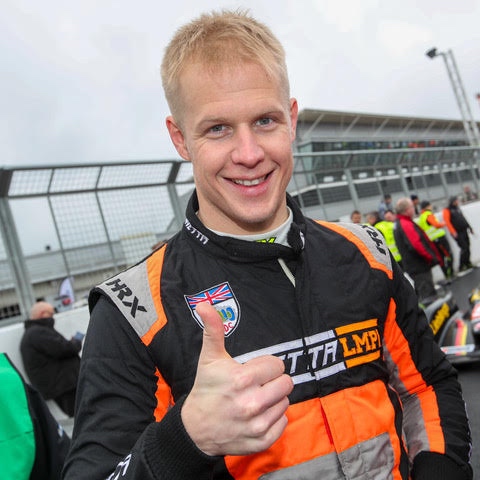 Credits
Ginetta Cars: https://www.ginetta.com
Pictures
Paul Foster: http://www.fozzyimages.co.uk