RNW Exclusive – Kevin King Interview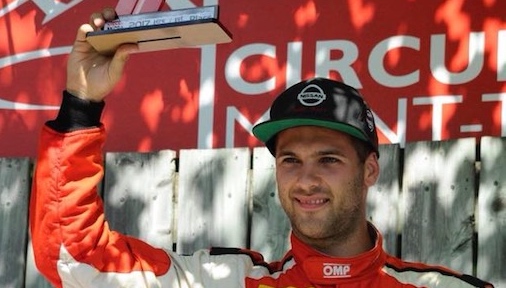 Following a very successful karting career and finishing first in the Canadian National Karting Championships in the Rotax junior category, Kevin King has never looked back. After a season in Formula 1600, King started participating in the Nissan Micra Cup in 2015. Following two third place championship finishes in Micra Cup from 2016-2017, Kevin is excited for what is to come.
Charles Côté, Chief Editor of RNW, recently sat down with King to discuss his career and his future. Here's what Kevin had to say:
Charles Côté: Today's interview is with Nissan Micra Cup driver, Kevin King. Hello Kevin, thank you for being with us. How are you doing?
Kevin King: I am doing great, thank you!
C.C: Being from Quebec, how do you practice your driving skills and stay sharp over the winter?
K.K: I have built my own simulator and will be upgrading it to support full motion in the near future to make it as realistic as possible.
C.C: Your first major accomplishment as a driver came in 2008 when you won the Canadian National Karting Championships in the Rotax junior category. At the time, what was going through your mind?
K.K: It was a dream year. If  it wasn't for the support I received from PSL karting that year, I wouldn't of raced. Changing teams and being able to participate in the full karting season was awesome!
C.C: Following that championship win, you spent four more years racing in Karts before moving up to the Toyo Tires Formula Tour 1600 in 2014. Was it difficult for you to adapt to your new open-wheel car?
K.K: Yes, it was very difficult. However, a good driver can adapt quickly to different cars with the right tools. The second race I participated in Formula 1600 was decent with a solid 7th place finish.
C.C: After some more Karting championships, you entered the Nissan Micra Cup Canada in 2015. What was it about this particular spec series that interested you?
K.K: As a driver, we want the most media possible in order to continue racing and be able to promote our current and upcoming sponsors. That is what the Micra Cup series has to offer. Also, it is a great low budget spec series that is fun since it's all about the driver.
C.C: Following your rookie Micra season, you did very well in 2016 and finished the championship in 3rd place. Did this impressive finish help you become more confident as a driver?
K.K: Yes, it gave me confidence, but what actually helped a lot that year was having a major sponsor supporting me throughout the whole season. I didn't have that luxury the previous year and only had the budget to buy one set of tires!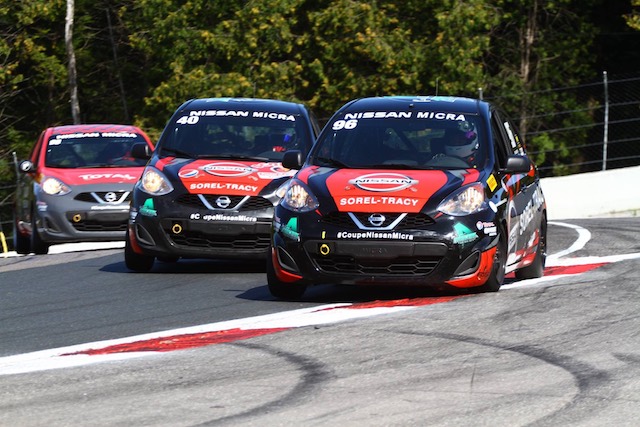 C.C: Last year, you once again finished the Nissan Micra Cup Canada championship in 3rd place behind Xavier Coupal and Olivier Bédard. Can you describe the rivalry you three developed last season?
K.K: We had a very tight championship, I think that we gave the fans a really good show throughout the season with many aggressive races. The rivalry was always on schedule and made it tough to win races. It made it a good challenge and helped us all gain alot of personnel experience in the process.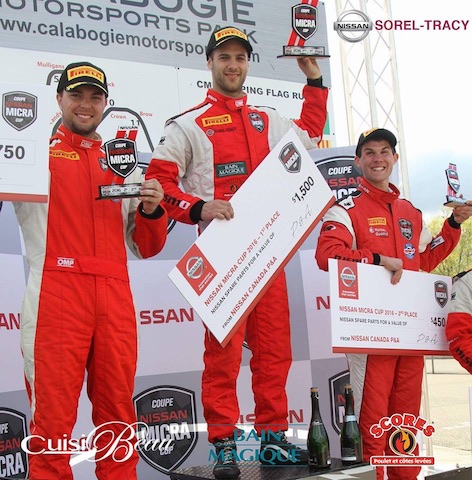 C.C: You once stated that your dream would be to race in the V8 Supercars series. Can you tell us what in particular draws you to this racing series?
K.K: I feel like a touring car with that much power must be thrilling to drive and they have some really interesting tracks that they race on. There is no electrical assistance on these cars and they seem hard to drive. The challenge of driving one of these cars is what draws me to them and I love the sound of them!
C.C: This year, you will be participating in your 4th Nissan Micra Cup Canada championship. What should we expect to see from you this year?
K.K: Although nothing is confirmed for my upcoming season, we are working on running in the Micra Cup Championship once again. We are still looking for sponsors and are considering other series as well, although it would not be a full season but a potential beginning.
C.C: In your opinion, as a professional racing driver, what attribute makes the difference between average and greatness?
K.K: Being able to bring your driving skill from average to great lies within the ability to surpass your fears and push the car to it's limit.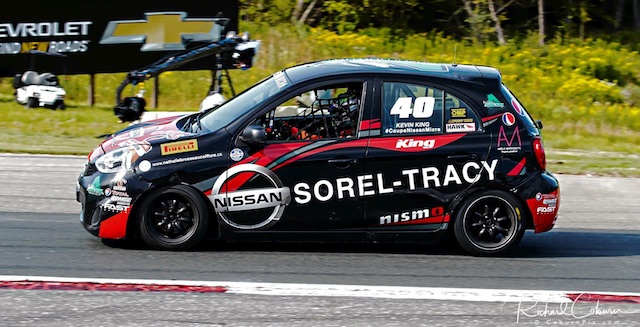 C.C: From myself and the team at Racing News Worldwide, we would like to wish you a great 2018 season! I look forwards to seeing you race in person at Circuit Mont-Tremblant in July. Would you like to take this opportunity to thank anyone in particular?
K.K: First of all, thank you RNW for this great interview. Hopefully, I will be able to bring you some more good news in the near future. For now, I would like to take this opportunity to thank Sorel-Tracy Nissan, Bain Magique and Scores for their support for the upcoming season. I would also like to thank all the people who have been by my side for many years now!