Race Report Week 37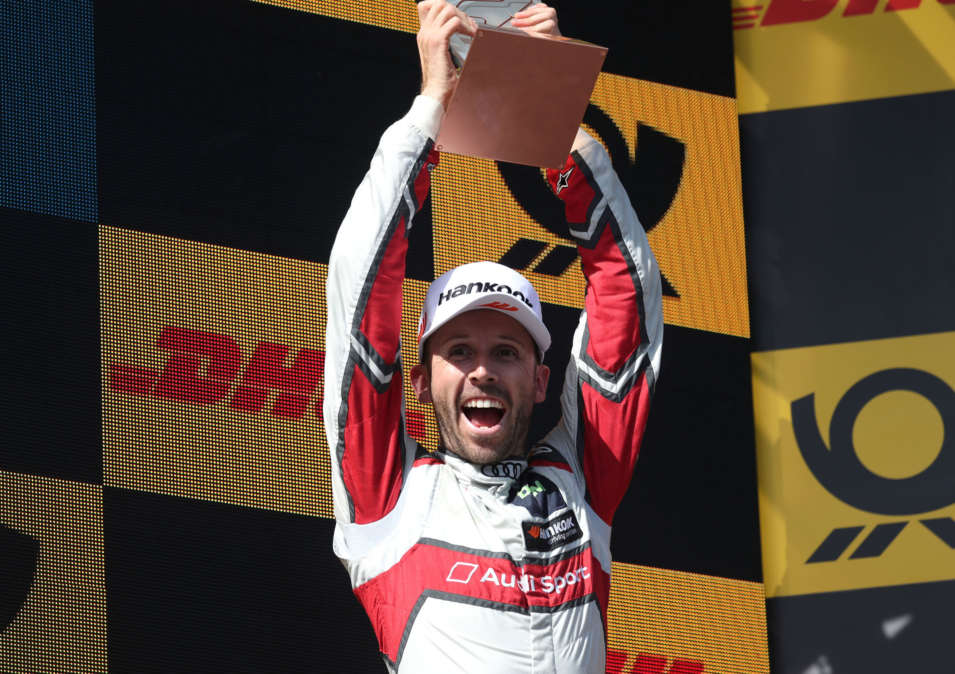 If you haven't been able to follow your favorite motorsport events lately then don't sweat it because we are bringing you all the latest updates from the racing world. So read on to know everything important that has been going during the 37th racing week of the season.
MotoGP: San Marino GP | Marc Marquez won the MotoGP champion's title after a decisive final lap duel with Fabio Quartararo
Marquez walked away with the win at San Marino but Quartararo didn't make it easy for the 7 time world champion. Quartararo gave chase to the reigning champ till the final lap and proved that even though he's a rookie he might be a threat to Marquez's championship reign in future.
Quartararo held the lead for 26 laps with Marquez closely lagging behind by a mere four tenths of a second. But in the final lap, Marquez really dug his claws and got the lead going into Turn1.
Official race results are available here: https://www.motogp.com/en/Results+Statistics
Moto2: Misano | August Fernandez won the Moto2 championship but his aggressive move against runner up Fabio Di Giannantonio caused an investigation after both made contact on the last lap
Last laps count and August Fernandez proved that as he went all in during his final lap at Misano to win the race. But he got a bit too determined at Carro hairpin and he made contact with Di Giannantonio causing an investigation of the incident after the race making Fernandez's victory controversial.
Official race results are available here: https://www.motogp.com/en/Results+Statistics
Moto3: Misano | Lady luck favored Tatsuki Suzuki as Aron Canet's bike failed to run properly causing him to retire from the race
The Moto3 final race was nothing but smooth as the crowd witnessed 10 crashes at the high stakes race at Misano. It was a bad day for Canet as he was forced to pit from the third place and couldn't get back into the race due to bike failure. Canet's bike failure combined with the back to back crashes benefited Suzuki as he led the race for 18 laps straight and won the race.
Official race results are available here: https://www.motogp.com/en/Results+Statistics
DTM: Nurburgring | Nurburgring also saw a losing streak ending as Jamie Green ended his two years long losing streak by finishing first at Nurburgring while team Audi's Rene Rast bags his second DTM  title
Rene Rast is the point leader and winner of the DTM after he stacked up a seven point lead on Nicko Muller and qualifying second also added another two bonus points to his lead allowing him to win even after finishing third on Sunday.
Green finished his pit stop in a blazingly fast 7.4 seconds at the opening part of the race which allowed him to move ahead of his teammates.
Official race results are available here: https://www.dtm.com/ergebnisse-2019-0
World Rally Cross: Bikernieki | Timmy Hanson is back to the top of drivers standing after winning the rallying event in Bikernieki
Second qualifying race was devastating for Hanson as he had to quit the race after his car made contact with Robin Larsson and          was unable to continue the race. But he made an amazing comeback by setting best times in 3rd and 4th qualifying races and climbing back to the second in the overall standings. And he finished the final race with the time of 5'20.070 and earned the number one spot in the ranking while doing so.
Official race results are available here: https://www.fiaworldrallycross.com/result/LVA/2019
 Nascar Cup: Las Vegas | Past Sunday proved to be the end of the losing streak for Martin Truex Jr after he picked up his first victory in past 3 months
Truex had won four times this season but past 3 months didn't bring him any good news. But his latest win at Las Vegas Motor Speedways helped cement his place in the second round of playoffs no matter what position he manages to get in the next two races. Truex credited his win to the new adjustments his Toyota crew did to their car for the Sunday nights race. Second and third positions were taken by Kevin Harvick and Brad Keselowski respectively.
Official race results are available here: https://www.nascar.com/results/race_center/2019/monster-energy-nascar-cup-series/south-point-400
Nascar Xfinity: Las Vegas II | Fuel crisis is real but Tyler Reddick was lucky enough to manage his fuel as he went 70 laps without refueling and earned a win
Reddick was losing fuel pressure by the final laps but his risky strategy paid off as he scored his 5th season win. Reddick ran out of fuel completely while celebrating his victory with a burnout.  Reddick was quicker than the runner up Christopher Bell by 0.738 but Reddick admitted that Bell had a quick car and he had to gamble on stretching his fuel mileage in order to stay in the lead.
Official race results are available here: https://www.nascar.com/nxs-racecenter
Nascar Truck: Las Vegas II | Austin Hill won his third win of the season on Friday night at Nascar Truck  
Hill got a crucial win at the NASCAR Gander Outdoors Truck Series which is also the third win of his career. He was able to put a gap of a very respectable 2.116 seconds between him and the second finisher Ross Chastain. Hill's No. 16 Hattori Racing Enterprises Toyota has made its spot in the second round thanks to the Friday's win and he is going into the next round strong.
Official race results are available here: https://www.nascar.com/results/race_center/2019/gander-outdoors-truck-series/world-of-westgate-200
Comments
comments