Alonso hints at Le Mans, Indianapolis plans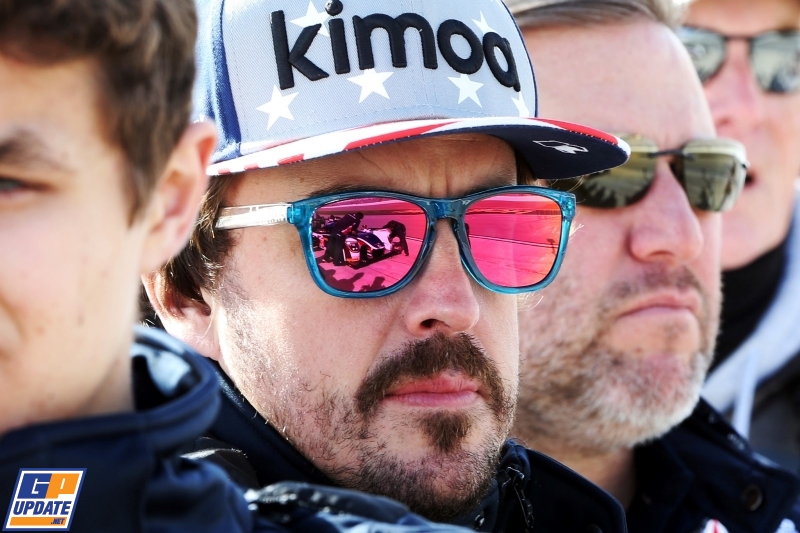 16:58 – McLaren's Fernando Alonso has given further indication as to his non-Formula 1 plans, suggesting he will compete at the Le Mans 24 Hours this year and return to the Indianapolis 500 in 2019.
Alonso, having grown frustrated by a lack of recent success in Formula 1, outlined his desire to compete for Motorsport's Triple Crown: the Monaco Grand Prix, Indy 500 and Le Mans.
Alonso skipped Monaco last year to contest the Indy 500 in a tie up between McLaren and Andretti, performing strongly throughout the event, and sampled Toyota's LMP1 machinery in November.
The Spaniard has begun preparations for his tilt at the Daytona 24 Hours with United Autosports, the team co-chaired by McLaren boss Zak Brown, at this weekend's 'Roar Before the 24' test.
While stressing that Formula 1 with McLaren is his priority in 2018, Alonso says he is utilising Daytona as a test for an intended bid at the French classic this June, with no calendar clash between Formula 1 and Le Mans.
"Obviously the main focus and priority for me is Formula 1 and winning the third world championship," he said at Daytona.
"This year with McLaren we have a good opportunity to show how good is the team and with the Renault power unit we should be back to the top places.
"That's the main focus and what my preparation is around.
"But to race in some iconic events during the season and not disturb Formula 1 is also in the plan.
"And doing this race [Daytona] also is some kind of first step in endurance championships and how these races are and how much I enjoy these races; hopefully it is a positive answer.
"After the 24 hours here in Daytona I will have a better understanding of these championships.
"The Le Mans 24 Hours and the Triple Crown is another target, so if I can fit the Le Mans 24 Hours [in] this year, that I'm not doing the Indy 500, that will be great.
"Hopefully the following year the Indy 500 can be in the plan again."
Alonso explained that he has several aspects to understand and grasp as he gets assimilated with the nuances of sportscar competition aboard the #23 Ligier JS P217 machine.
Aside from Formula 1's handful of floodlit events, Alonso has never competed at night, nor has he faced the multi-class disciplines commonplace in endurance championships.
"It's the same goal as Indianapolis," Alonso said when asked for his approach towards Daytona.
"[I need to] try to learn different driving techniques, try to learn from the specialists of endurance races and be a better driver.
"It's the first time for me in an endurance race, the first time in a prototype car, at night, driving with GT [cars] around.
"There's many new things, [but I will take it] step-by-step; it's quite a big challenge but I am ready to enjoy it."
Source :http://feeds.gpupdate.net
Comments
comments