Exclusive interview: Louis-Philippe Dumoulin Nascar Pinty's driver
L.P. Dumoulin is an accomplished driver having raced in many race series, now he races in the Pinty's Nascar Series and is hoping to win another championship in 2018, he had a bit of spare time to answer our interview.
1. I've been looking at your career highlights and I couldn't find any mention of you racing Karts when you first started. Is this right and why?
It is right. The reason is we didn't have the money to go karting. So we started my brother, father and I doing ice racing with cars that we were buying in a scrapyard. We've learned a lot working on those cars after school and over the weekends. I was around 12 years old. Afterward's we went to the Jim Russell mechanic's school in Mt-Tremblant to work our way up.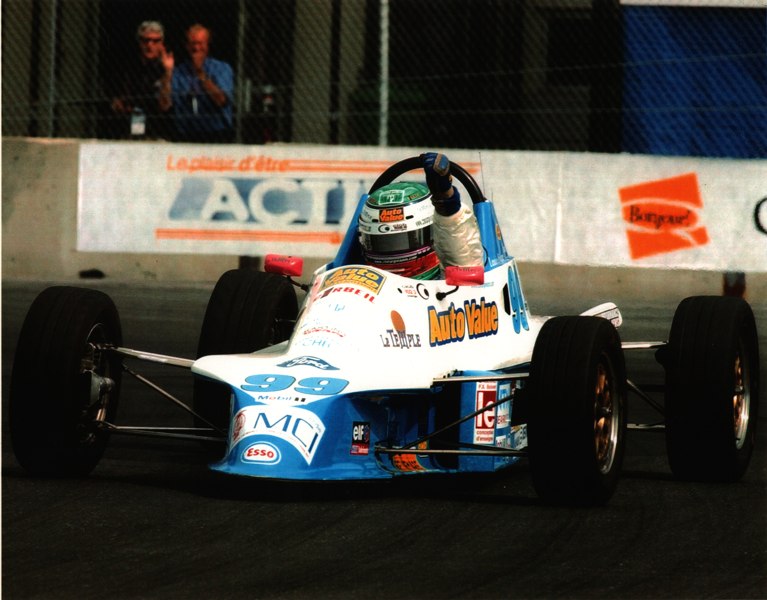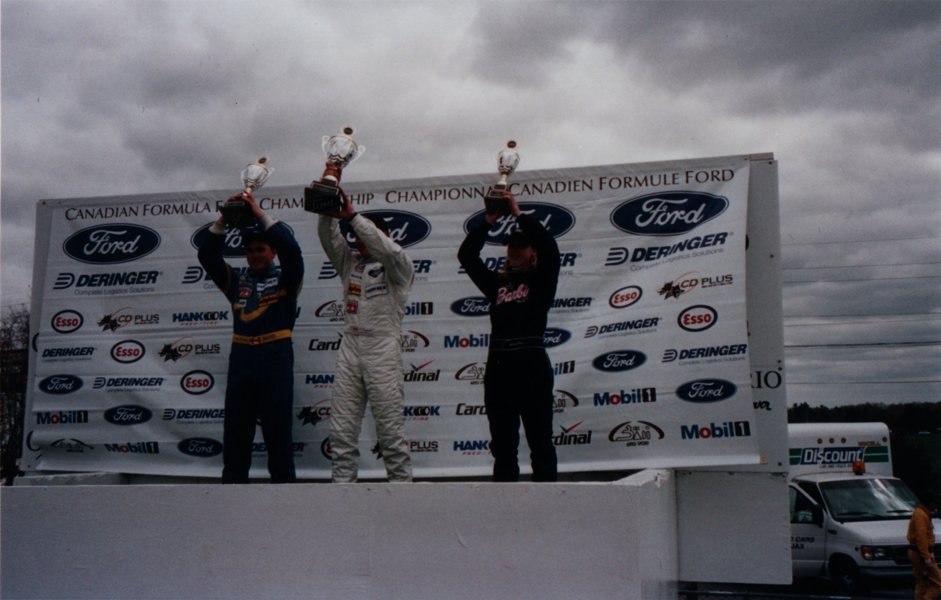 2. You have raced in a lot of series. Which one of them was your favorite and is there a series that you would like to race in that you haven't yet and why?
I've been racing in many kind of series. I am so passionate about racing that I love them all. NASCAR is the series that I'm in right now and that I'm super happy to be racing in. I think it is the one that I prefer the most for the competition side of it. Formula car was a lot of intense and high-speed racing as well. One series that I've done once was the FIA World Rallycross Championship (Grand Prix of Trois-Rivieres 2015) but unfortunately that weekend we had problems with the car…So I would love to get the chance to drive those cars again and then maybe
do more racing in that Rallycross series.
3. Having started in open wheel, why did you then go to sports car racing and NASCAR?
Well, the only way that we had a chance to keep on racing without having family money was to go in a series that the marketing package was great. And where the sponsors would get involve in.
The visibility/TV package/Media coverage etc, is the best in the NASCAR series…That's why we've switch from formula car to sports car and then NASCAR.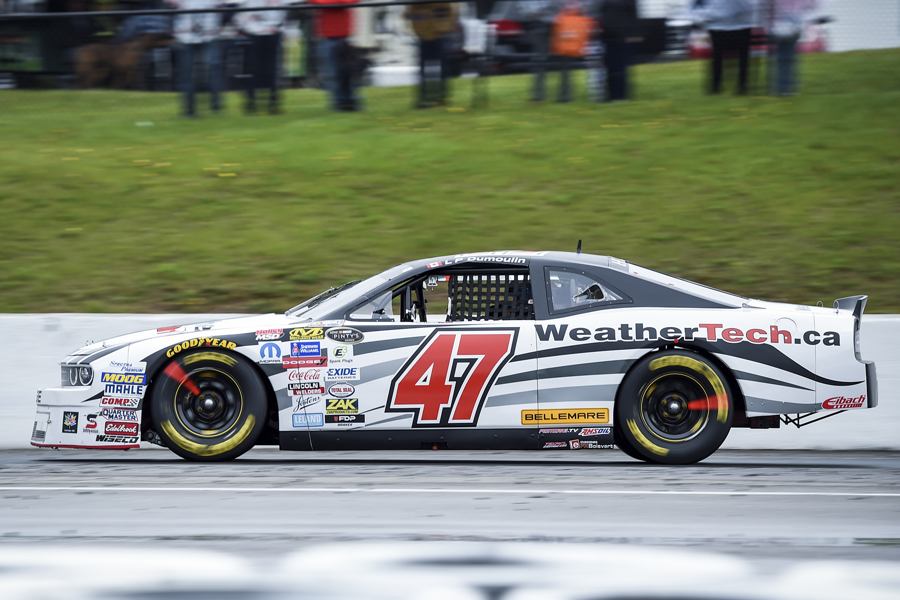 4. Given the chance to race in a high-level open-wheel race series would you leave NASCAR Pinty's and why?
Well, that's a hard one. I love the NASCAR Pinty's Series. I think it's a very competitive series and there is a lot of good teams and drivers in it. I would love to keep on racing in that series for many more years. My sponsor WeatherTech Canada is the best sponsor I could of imagine to have. I will follow where they will ask me to go. I would love to race in a formula car again, but to me it's more about the package. Who I am working with, who I am racing against, the level of competition. That's very important for me.
5. What are your expectations for your 2018 season?
Winning the championship and winning many races! That's my expectations. We have been working on that team for the past two years. We ran into a lot of challenges. We did really well for
a new startup team. I am proud of my boys and I think it's going to pay off this season. I'm really thrilled and excited about 2018 and winning is our only goal.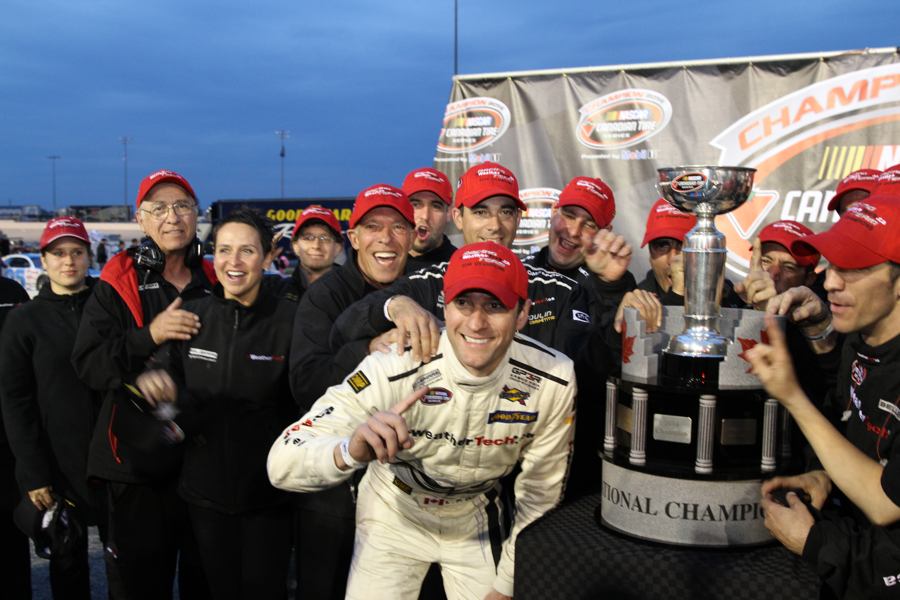 6. At the level you are racing are you fully sponsored and how do you find these companies willing to sponsor you?
I am fully sponsored. It's going to be my seventh full season with WeatherTech Canada as the main sponsor. I am extremely proud of that and we achieved a lot together. We won the 2014
championship, many races, and podiums. When you work your way up in racing you know that it's really hard to find sponsorship. You always need to perform. You can't (even when it goes well)
take anything for granted. You have to keep on digging and working hard every single day. You need to prove and show your sponsors how serious and committed you are about racing. To me
my sponsors mean everything and that's the only reason why I can keep on working in that world.
7. You have raced in the Canadian NASCAR for some time now have you ever wanted to move up to the US NASCAR series and if so what has stopped you doing so?
Yes. But again I am very proud of our series who is super competitive and we have no shame to compare with other. Drivers and teams are outstanding. To me, it's all about competition and
fighting up front. I would love to do a couple races in Xfinity again. But the main idea is to drive a good car. I want to have a chance to win races or at least fight up front to have a shot at it…
8. We have seen a decline in attendance at live race events what are your thoughts on this subject and do you think we should worry about this?
Well, I don't think we should be that worried about it. The thing is you always have to remember that the TV package is great and some people would rather watch it on TV. It depends on the years and many things for the attendance weather or time of the year etc. I think that there is attendance for a lot of races, many cars, many races so, I am not to worry about that.
9. If ever there would be a new NASCAR electric race series do you think you would be interested and why?
I would race anything! But for sure I like the style of our NASCAR and the way that we do things right now. So I would rather keep on going the way we are.
10. We know it takes a lot of dedication and support to get to your level of racing would you like to tell us a bit more about your support system that is needed to make this possible?
It's a lot about the team and everybody who is committed to the team. The support of family, the team members, the business partner, friends etc. The guys work a lot to make sure that those cars are competitive and that when we show up at the track everything is ready and top notch. WeatherTech Canada has been my main sponsor for the past seven years. Without them, we
couldn't be at the race track every weekend. Also all the support from Groupe Bellemare for the transport. As well as all the people who have been there since the beginning of our careers when
we were really young and that we had no names. They were there behind us saying "hey I think you deserve it, I think you will go far" and helping us. It's the whole package deal that made the
difference. The fans have always been there and supported me since the beginning of my career. Without fans, we would not have any series. They are super important. On top of it, they are very
loyal to their drivers/sponsors. For instance, a lot of people are telling me on social media that they have WeatherTech Floor Liners in their car or just bought Weathertech product. It is an
overwhelming feeling to know that these people are supporting me and my sponsor. I just want to give it back to them by winning more races and championships.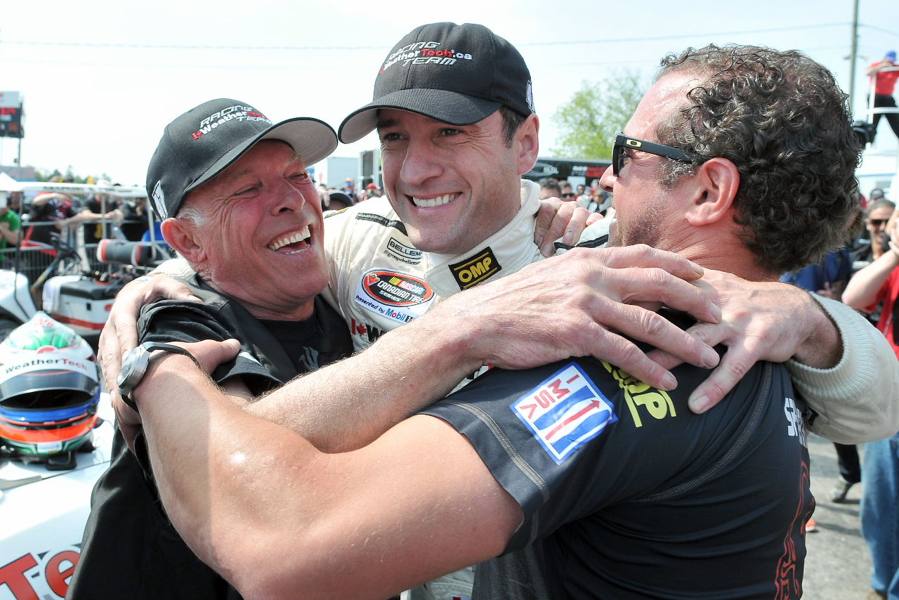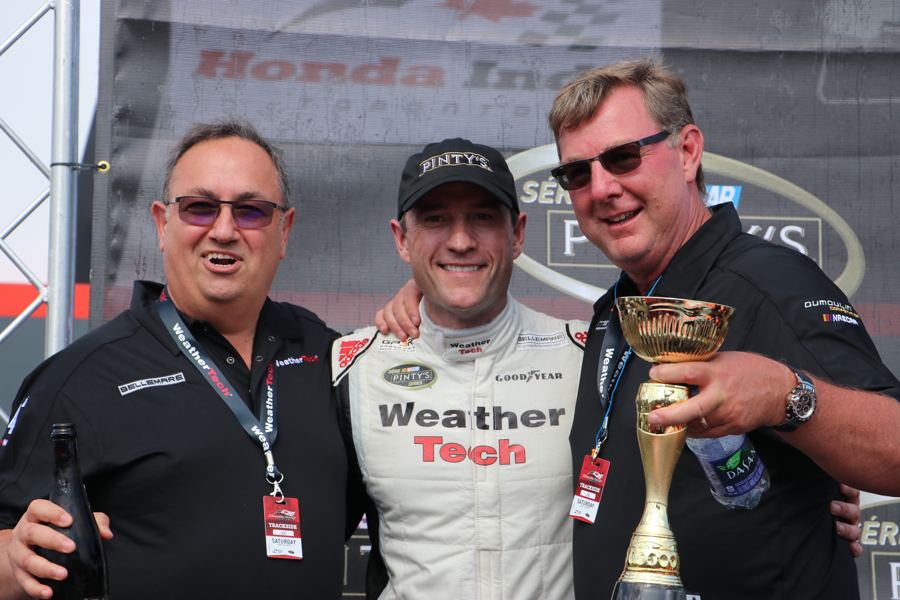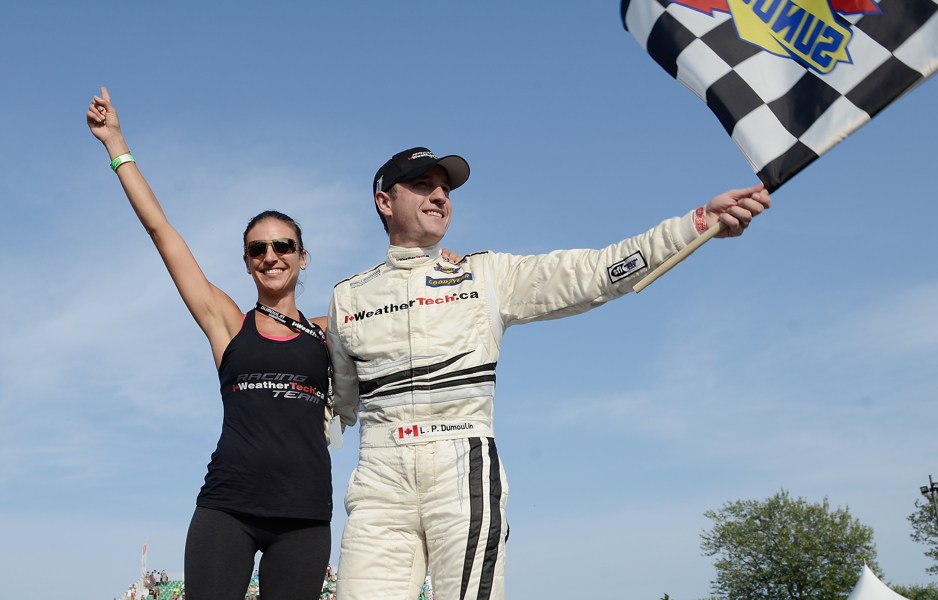 Thank you for these great answers and on Behalf of Racing News Worldwide I hope you have a great season.
Comments
comments